Green beliefs win legal protection
Landmark ruling means employees can sue for unfair dismissal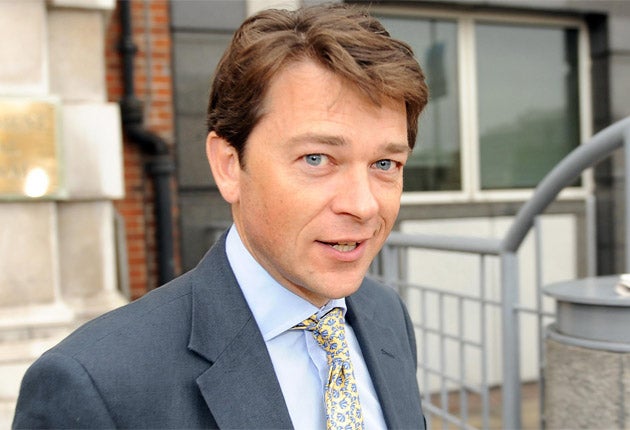 Employees who raise concerns about their company's environmental practices won the right to legal redress yesterday after a judge ruled that green beliefs deserved the same protection in the workplace as religious convictions.
In a landmark ruling which legal experts said could open the floodgates to thousands of claims Mr Justice Burton ruled that environmental views should be protected under the employment equality laws.
The appeal judge's decision means that workers who are victimised for their strong environmental views such as how a company should deal with cutting carbon emissions, managing waste or using aviation to travel to meetings, can bring compensation claims against employers.
Employment lawyers said that a payout under the new interpretation of the law could be unlimited.
In yesterday's case Tim Nicholson, a former executive of the giant property company Grainger, claimed his redundancy last year was a direct result of his green opinions – which put him at odds with other senior executives within the firm. Mr Nicholson is taking the company, Britain's largest residential landlord, to an employment tribunal to seek compensation for his dismissal, and asked the court to allow him to use special legislation which protects people's rights to hold religious and philosophical beliefs at work – the Employment Equality (Religion and Belief) Regulations, 2003. He claims that his concern about the environment in general, and climate change in particular, amounts to a philosophical belief under the meaning of the regulations. Yesterday the judge confirmed the view of an employment judge at a pre-hearing review in March – revealed in The Independent – that it does.
Grainger had appealed against the earlier judgment, claiming that Mr Nicholson's views were not the same as religious or philosophical beliefs.
But Judge Burton, sitting at the Employment Appeal Tribunal, said yesterday: "If a person can establish that he holds a philosophical belief which is based on science as opposed, for example, to religion, then there is no reason to disqualify it from protection."
The decision means that Mr Nicholson, 42, who now works for a green medical charity in Oxford, can go ahead and use the regulations to bring his case against his former employers. He said: "I am grateful that Mr Justice Burton understood that deeply and genuinely held views about catastrophic climate change and the need to change our ways to protect the human race are philosophical views that are worthy of protection. Such views are more and more relevant to our planet's survival."
Arpita Dutt, a partner in employment law at Russell Jones and Walker, said that the case would be of great benefit to many employees. "For claimants in this country there is no doubt that this is a very good judgment... But they will have to be able to show that they acted in good faith and not for any financial advantage." She said that the legal argument on this point could be eventually heard in the Court of Appeal or even the Supreme Court.
Michael Burd, joint head of the employment group at Lewis Silkin, said that the ruling was important but the test as to what constitutes environmental belief worthy of protection was a high one. He said: "It was established in a judgment in 2007 that a belief has to have sufficient cogency and cohesion worthy of respect within a democratic society. Not all cases will meet this test."
Peter Mooney, who is head of consultancy at Employment Law Advisory Services, said: "The ramifications of Tim Nicholson winning this test case are massive. In essence victory will put employees who hold strong environmental beliefs in the same category – and with the same protection – as workers who hold strong religious beliefs."
He added: "Consequently he could be in line for unlimited damages. This would open the floodgates for others who believe their employers have victimised them simply because of their views on the environment and how business deals with pressing environmental issues such as climate change and reducing our carbon emissions."
Mr Nicholson claims his beliefs affect his whole life. He no longer travels in aeroplanes, has renovated his home to be more eco-friendly and says he fears for the future of the human race.
He accused Grainger's chief executive, Rupert Dickinson, of showing "contempt" for his concerns and claimed he once flew a member of staff to Ireland to deliver his BlackBerry which he had left in London.
Mr Nicholson was selected for redundancy from Grainger and stopped working for the firm as head of sustainability in July last year.
Grainger corporate affairs director Dave Butler said: "Grainger absolutely maintains, as it has done from the very outset of these proceedings, that Mr Nicholson's redundancy was driven solely by the operational needs of the company during a period of extraordinary market turbulence, which also required other structural changes to be made within the company."
He added: "Grainger rejects outright any suggestion that there was any other motivation relating to Mr Nicholson's beliefs or otherwise. Grainger has a long-held commitment to acting as a responsible landlord, employer and member of the business community."
Join our commenting forum
Join thought-provoking conversations, follow other Independent readers and see their replies