Green Party asks Labour and Tories why they are not talking about climate change and the environment
'It's hard to believe any other parties are committed to stopping climate targets slipping further out of reach, cleaning up our air or ending the free-fall in biodiversity'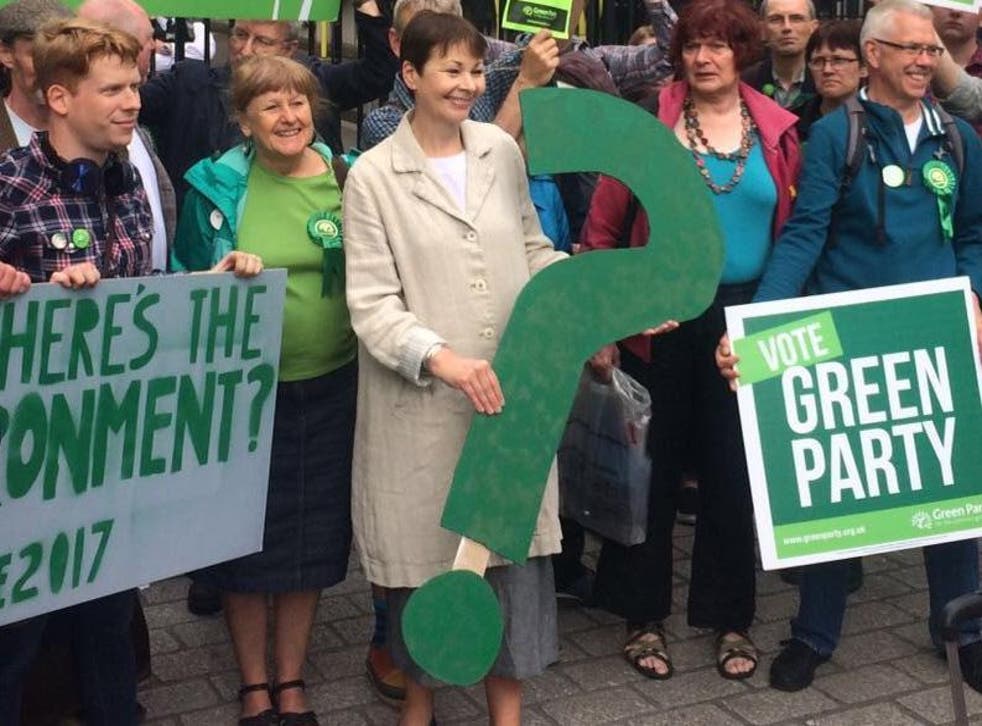 It could cause a mass movement of refugees "unprecedented in human history," according to Barack Obama. It is a global crisis that may already be "passed the point of no return" and which might just bring human civilization to an end within a lifetime.
But anyone would think this pressing concern – global warming – simply did not exist, judging by the general election campaign, the Green Party has claimed.
Its co-leader, Caroline Lucas, said: "It beggars belief that this election has been almost environment-free when we face an air pollution crisis, a climate denier in the White House, the threat of an extreme Brexit and accelerating climate change.
"Environmental protection isn't an optional extra – it must be part of any long-term vision for this country's future.
"But shamefully it's an issue that has been conspicuous by its absence so far in this election campaign – and this has got to change.
"With almost no mention in the leaders' debates and glossed over in the manifestos, it's hard to believe any other parties are committed to stopping climate targets slipping further out of reach, cleaning up our air or ending the free-fall in biodiversity.
"We have the chance to make this general election a turning point in our history, when the UK steps to become a world leader in environmental protection. But to do that we need to put the environment back on the political agenda."
There are fears among environmentalists that regulations designed to reduce carbon emissions and protect the natural world will be watered down or scrapped completely after Brexit – partly because of calls by right-wing Conservatives to do just that.
Ms Lucas took a sign with a giant green question mark to Downing Street and to Labour party headquarters to ask Theresa May and Jeremy Corbyn "where's the environment?"
The Tory manifesto said the party would ensure that the UK will "lead the world in environmental protection" and reiterated an earlier pledge to "leave the environment in better condition than we inherited it".
The Greens described it as an "absolute car crash for the environment", but Friends of the Earth praised its rejection of Donald Trump-style climate science denial.
10 photographs to show to anyone who doesn't believe in climate change

Show all 10
Labour's manifesto said it would ban fracking "because it would lock us into an energy infrastructure based on fossil fuels long after the point in 2030 when the Committee on Climate Change says gas in the UK must sharply decline".
The UK is currently not going to meet targets to reduce greenhouse gas emissions in the late 2020s and early 2030s, but Labour said it would "put us back on track" to meet commitments under the UK Climate Change Act and the Paris Agreement.
The Labour Party dismissed the premise of the Greens' question as "nonsense".
"Labour are committed to protecting our environment. In our manifesto we explicitly pledge to transition to a low-carbon economy and meet climate targets, introduce a new Clean Air Act and to defend and extend environmental protections," it said in a statement.
The Conservatives did not immediately respond to a request for comment.
Join our new commenting forum
Join thought-provoking conversations, follow other Independent readers and see their replies