Green schemes are 'wide open to major corruption'
Millions of pounds in grants and aid are being siphoned off by fraudsters, warns report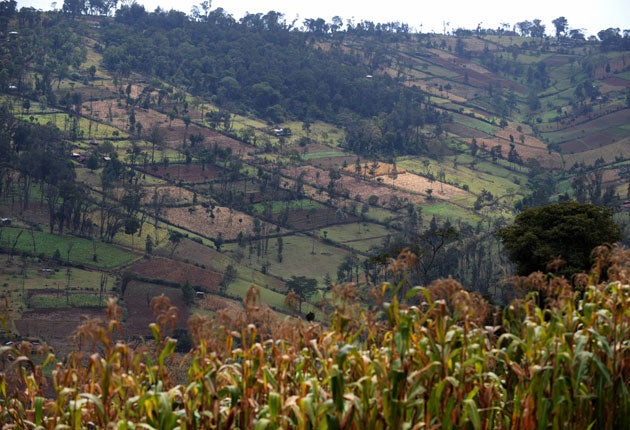 Corruption is threatening global steps to combat climate change, a new report from Transparency International (TI) warned yesterday. Billions of pounds will be plundered and wasted, it says, unless stronger measures are introduced against embezzlement and misappropriation.
The organisation warns that 20 nations most vulnerable to climate change – where millions in grants and aid will be targeted – are judged to be among the most corrupt in the world – and stronger oversight is needed to ensure the funds are properly spent. None of the countries, which include Bangladesh, Zimbabwe, Egypt and Vietnam, scores higher than 3.6 on TI's influential Corruption Perception Index, where 0 is wholly corrupt and 10 "very clean".
Any siphoning off of green grants would undermine efforts to reduce the impact of climate change by developing projects such as wind farms or solar power plants, improving sea wall defences, irrigation systems and housing capable of withstanding natural disasters, says TI.
"Corruption holds nothing sacred, not even our planet's future," said Huguette Labelle, chair of TI. "Failure to properly govern climate change measures now will not only lead to misallocated resources and fraudulent projects today, but also hurts future generations," The report, Global Corruption Report: Climate Change, estimates the total investment into combating global climate change will reach almost $700bn (£420bn) by 2020. "Where huge amounts of money flow through new and untested financial markets and mechanisms, there is a risk of corruption," it says.
Carbon markets, the main financial tool for combating climate change, have already been hit by fraud, the report points out. In January, the European Union's carbon market was shut down after it was attacked by cyber-hackers. More than three million carbon credits were stolen from government and private company accounts.
The system has also been hit by repeated tax frauds. One scheme to meet all of Europe's power needs from concentrated solar power plants covering 1 per cent of the Sahara desert was undermined after experts said bureaucratic complexity and corruption in north Africa raised the risks and costs of investment there. After an investigation by Spanish officials, it was discovered that more than one in 10 of its solar parks was falsely registered as operational, despite making no contribution to the energy grid.
The dash for low-carbon solutions is proving a curse for some communities, TI warns; governments who sell off land for bio-fuel cultivation must respect local land rights. Half the world's known reserves of the lithium vital for electric vehicles are believed to lie in Bolivia's Uyuni salt lake, but companies exploiting the reserves have failed to consult with local groups and have damaged eco-systems, threatened water supplies, and blighted tourism.
Illegal logging, an industry estimated to be worth more than $10bn a year, is fuelled by corrupted customs and other officials, the report says. Some countries have already claimed carbon credits for fictitious forest plantation projects. In Kenya, deforestation is exacerbated by corruption among under-resourced forest guards. TI estimates that in 1963 Kenya had about 10 per cent forest cover; by 2006, it was less than 2 per cent.
All countries are vulnerable: Britain is criticised for its failure to deal with so-called "greenwashing" marketing techniques used by companies to misrepresent how environmentally friendly their products are.
Also highlighted is America's failure to curb the influence of the "brown lobby" – the 2,000 registered oil, gas, coal and electricity lobbyists who spent an estimated $400m in 2009 compared with the green lobby's $22m.
Join our commenting forum
Join thought-provoking conversations, follow other Independent readers and see their replies