Greta Thunberg takes aim at global trade emissions in Suez Canal meme
Climate activist jumps aboard container ship memes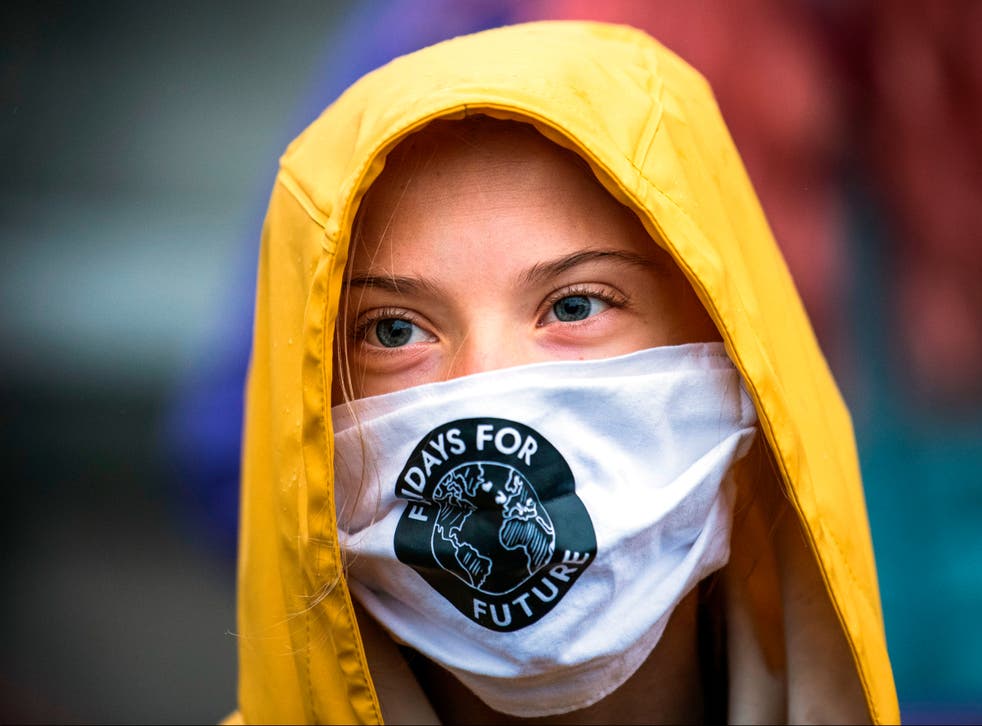 Leer en Español
Greta Thunberg has used a Suez Canal meme to take a swipe at the 'hidden' global trade emissions from outsourced factories.
The climate activist has jumped aboard the trend of social media memes about the Ever Given, which caused major disruption to global trade after becoming lodged diagonally in Egypt's historic waterway.
"And in case anyone's worried about emissions from Evergreen ships like these, carrying our stuff from outsourced factories, don't be," she wrote in a tongue-in-cheek tweet.
"Emissions from intl aviation and shipping are excluded from our statistics. So in theory, they don't exist. It feels better that way, doesn't it?"
The cartoonish image of a single digger's attempt to shift the 220,940 tonne container vessel was likened by Thunberg to the 'Green Recovery', 'Build Back Better' and 'Net Zero Carbon emissions' plans that attempt to tackle the climate and ecological crises.
Read more
While many major companies calculate their impact on the environment, emissions from outsourced suppliers and associated shipping are often excluded.
"Thank goodness for you, Greta. I am twice your age and you teach me so much," one Twitter user responded.
The Suez Canal meme is the latest in a long list of timely takedowns that have made Thunberg popular online, with Donald Trump being a frequent target of her ridicule before his account was removed by Twitter earlier this year.
The Suez Canal blockage has given rise to much economic anxiety since it became jammed a week ago, closing a vital trade route between China, South Asia and Europe.
The ensuing supply chain logjam is estimated to have been delaying around £7bn worth of goods each day.
Register for free to continue reading
Registration is a free and easy way to support our truly independent journalism
By registering, you will also enjoy limited access to Premium articles, exclusive newsletters, commenting, and virtual events with our leading journalists
Already have an account? sign in
Register for free to continue reading
Registration is a free and easy way to support our truly independent journalism
By registering, you will also enjoy limited access to Premium articles, exclusive newsletters, commenting, and virtual events with our leading journalists
Already have an account? sign in
Join our new commenting forum
Join thought-provoking conversations, follow other Independent readers and see their replies