'Ruthless cull': Hundreds of thousands of animals being killed on private estates to protect grouse shooting, Chris Packham says
Foxes, stoats, weasels and mountain hares 'ruthlessly' targeted alongside illegal killings of protected species, says TV presenter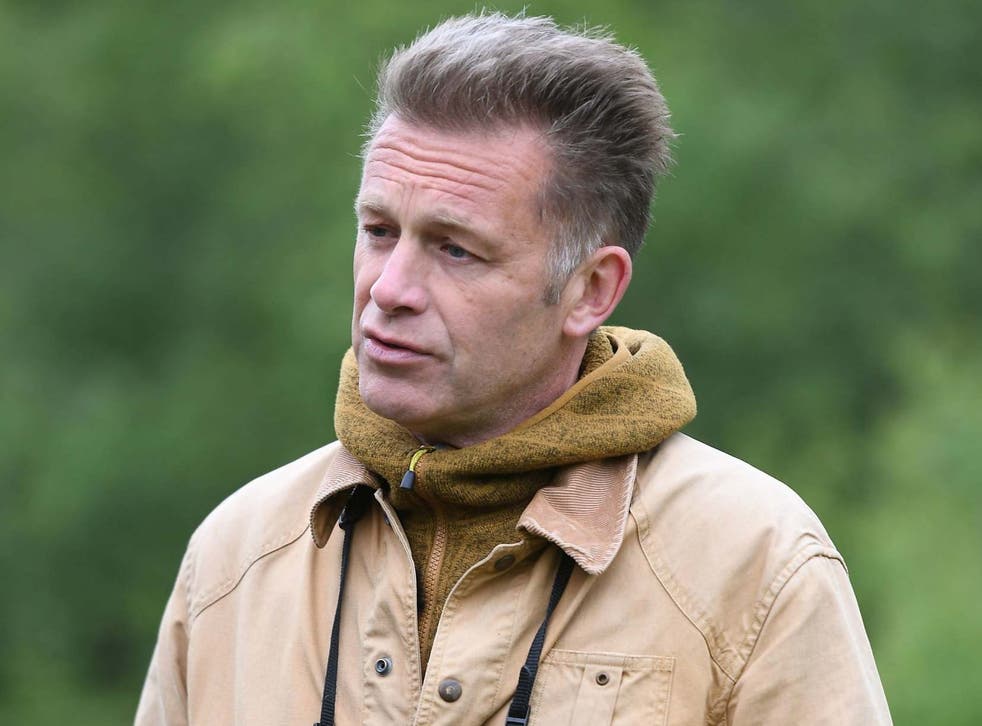 Hundreds of thousands of animals including foxes, weasels and stoats are being legally killed in the UK to protect grouse moors, naturalist and TV presenter Chris Packham has claimed.
Packham was speaking to The Independent following a spate of illegal killings of protected species on grouse moors in Scotland, including a case last week in which a gamekeeper from the Longformacus Estate in Berwickshire pleaded guilty to killing two goshawks, three buzzards, three badgers and an otter.
The case was described by a wildlife official as the "biggest cull of protected species" they had ever seen. Other recent cases include the deaths and mysterious disappearances of golden eagles and hen harriers over grouse moors.
While Packham and his group Wild Justice have been instrumental in highlighting the forces driving illegal raptor persecution in the UK, the TV presenter has also drawn attention to the extent of largely undocumented legal animal deaths carried out on private estates to maximise numbers of grouse on moors where expensive driven shoots take place.
"Legally they are allowed to get rid of weasels, stoats, foxes, and they do this relentlessly," he told The Independent. "And we have no idea how many of these animals are killed, but we know that obviously it runs into the hundreds of thousands.
Greta Thunberg inspires climate activists everywhere: In pictures

Show all 12
"If you abide by certain rules and if you own the land or have the landowner's permission, then you can trap those species at any time of the year – there's no closed season. And that's what they do 365 days a year. They purge those predators," he said.
Mountain hares are also "ruthlessly" targeted, Packham said, due to gamekeepers' belief they spread a tick carrying a virus called "louping ill", to the grouse.
"As far as I'm aware, there's no evidence this actually happens," Packham said. "But because of a fear of it they ruthlessly cull the mountain hare population. In some estates they've exterminated them completely. They've gone for a complete hare genocide."
Mountain hares are the UK's only indigenous lagomorph species – brown hare and rabbits are modern introductions by humans.
The distinctive species, which turns white in winter, are now rare where they were previously abundant.
Packham's estimates were backed up by experts including Robbie Marsland, the director of the League Against Cruel Sports, and Bob Elliot, director of One Kind – a Scottish animal rights organisation.
Mr Marsland told The Independent: "We do know from government figures that an average of 26,000 mountain hares are killed each year as the estates worry that they spread ticks to the grouse, and a recent report shows that 130,000 animals are killed under government species licences, though not all on grouse moors.
"On top of this, snares and traps litter the moors targeting foxes, stoats, weasels, crows and other birds. These devices are indiscriminate and commonly kill non-target species such as badgers and hedgehogs. People's cats and dogs are also caught in snares."
Mr Elliot detailed the slow and painful deaths these animals often endure.
He told The Independent: "Animals such as weasels and stoats are caught in spring traps. Crows are caught in cage traps and then must endure stressful confinement until somebody comes to shoot or beat them to death. Foxes are caught in snares and can spend hours struggling before being found and killed, or succumbing to their injuries."
He added: "One of the most shocking issues for me is that there is very little information for the public to scrutinise how many foxes, stoats, weasels, crows are killed on grouse moors each year. It's a free-for-all with no requirement to have proven other [control] methods have been tried first, nor any real requirement by gamekeepers or land managers to report anything to the authorities or the interested public – most of these species have no real protection in law at all."
As the catalogue of illegal killings of rare and protected species mounts up, there is a growing focus on the role and impact of grouse moors in the UK.
Grouse moors make up roughly 20 per cent of all land in Scotland. The ecological impacts of the techniques for managing them, which include regular burning of heather, draining water-storing soils and peats, and medicating the grouse, are subject to renewed focus.
The price of a single day's grouse shooting for one person can apparently reach as high as £10,000 on some estates, Packham said.
By the end of the season, some half a million grouse will have been shot in the UK.
Packham and his colleague Mark Avery were recently labelled "extremists" and banned from participating in a debate at a game fair on the future of driven grouse shooting. The organisers said the pair's ban was due to a "fear of violence from shooters", but Packham said it was because they were "terrified of the truth being told".
The British Association for Shooting and Conservation (Basc) applauded the decision, saying, "it is right the Game Fair does not give a platform for an extremist like Chris Packham to air his anti-shooting views".
"Mr Packham uses his celebrity status granted to him by his position with the BBC to misrepresent the facts about shooting and its clear value to the environment and conservation," the organisation said in a statement.
When The Independent asked Packham whether he was concerned about intimidation and threats – he had dead crows strung up outside his home earlier this year after Wild Justice successfully challenged the legality of general licences – Packham said he was not.
He said: "Not really. I have no choice, I'm using fact to base my arguments upon and we have a growing body of evidence.
"Ultimately I'm not here to make friends. I'm here to make a difference, and on my watch, as a 58-year-old man, I've seen enormous declines in the UK's habitats and species, and I feel wretched about that."
Speaking about the difficulty in ensuring justice is done against those who illegally target protected species, Packham said he and his fellow campaigners were in a strong position.
"I'm running out of time to make a difference and I'm going to work harder and harder to try and make things a little better for the natural world, and that means, amongst other things, trying to stamp out this criminal activity.
"There is no ambiguity about this. It's not a matter of my opinion that this is a bad thing, it's a criminal act. We're in quite a strong position when we're campaigning against something which is illegal, so to call us 'extremists' and that we were 'playing childish eco-politics', is not true is it? "We're just asking for the law to be upheld. If we were campaigning against drink driving or something like that we'd be national heroes.
"All of the allegations and slurs and slander and libel just go over my head. It doesn't get to me. It doesn't sway me from my cause."
Register for free to continue reading
Registration is a free and easy way to support our truly independent journalism
By registering, you will also enjoy limited access to Premium articles, exclusive newsletters, commenting, and virtual events with our leading journalists
Already have an account? sign in
Register for free to continue reading
Registration is a free and easy way to support our truly independent journalism
By registering, you will also enjoy limited access to Premium articles, exclusive newsletters, commenting, and virtual events with our leading journalists
Already have an account? sign in
Join our new commenting forum
Join thought-provoking conversations, follow other Independent readers and see their replies