Tropical island forest on Guam to be dug up for military firing range
Bulldozers will clear about 89 acres on US territory and shift an endangered tree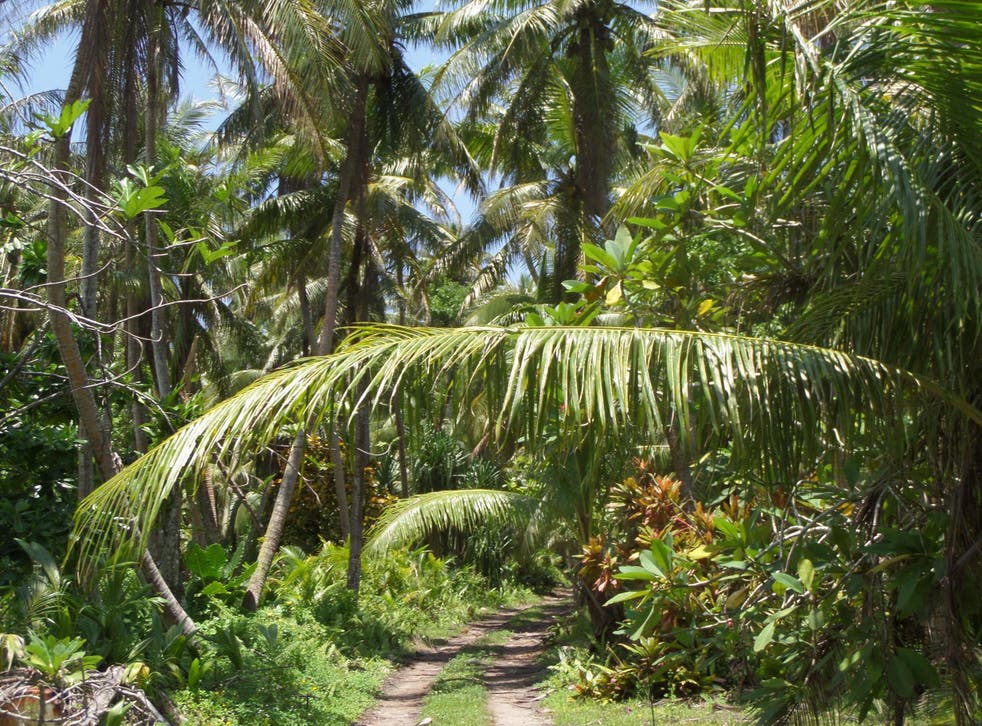 A forest on a Pacific tropical island is to be razed to make way for a new military firing range.
The bulldozers will clear about 89 acres on Guam, and as part of the project will uproot and move an endangered native tree, local media have reported.
The fadang tree used to be the most abundant tree in the US territory but academics say damage from Asian insects and caterpillars depleted its numbers.
Work to clear the forest is not expected to start for several months after delays caused by a row over moving the tree and other environmental issues.
The firing range will support US Marines moving to Guam from Okinawa, Japan, from 2025.
North Korean missiles 'on highest alert' to attack US bases on mainland America, Hawaii and Guam

Show all 2
The $78m (£60m) project will require clearing 89 acres of native limestone forest and 110 acres of disturbed limestone at Andersen Air Force Base, officials say.
The fadang has been declared endangered by the International Union for Conservation of Nature.
The US military is building up its facilities on Guam, which is about three-quarters of the way from Hawaii to the Philippines. The US Department of Defense holds about 30 per cent of Guam's land, where it has built two bases — Naval Base Guam and Andersen Air Force Base.
The island's biodiversity has already been distorted by the arrival, on miltary planes, of the non-native brown snake, which has devastated the forest bird population and in turn slowed forest growth.
In a public consultation on the firing range, locals expressed concern the lead from the bullets in the range could contaminate the aquifer that provides drinking water to the entire island.
Defence chiefs say they are fulfilling their legal environmental requirements, and other islanders say the development boosts the local economy, creating jobs.
The military says it has provided millions of dollars to the community linked with the project, including improving a waste-water plant.
Support free-thinking journalism and attend Independent events
Join our new commenting forum
Join thought-provoking conversations, follow other Independent readers and see their replies