Half of English fishing quotas controlled by overseas firms
Greenpeace: "We must reclaim our fish quota from the vice-like grip of big business"
Tom Bawden
Tuesday 04 November 2014 01:00 Comments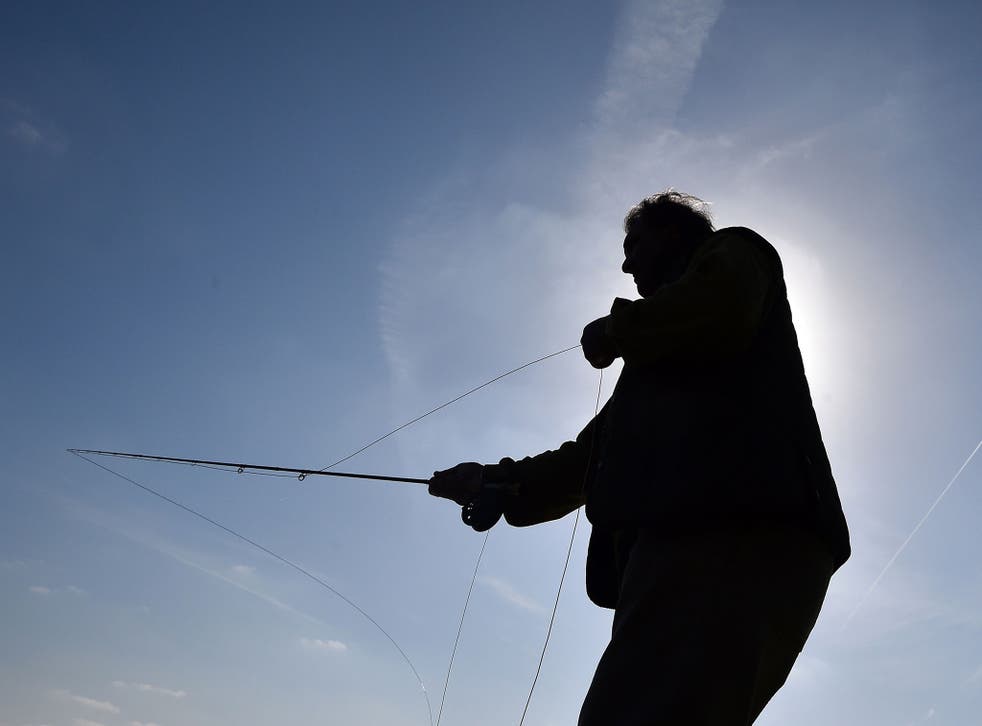 Nearly half of the total English fishing quota is controlled by companies from overseas, according to an investigation into the extent of foreign dominance over UK waters.
A single Dutch vessel, the Cornelis Vrolijk, accounts for almost a quarter of the entire English catch and about 6 per cent of the total UK quota.
The 370ft trawler may operate out of Hull under a British flag, but it's entire catch – which last year came in 34.4 tonnes of mackerel, herring, scad and blue whiting worth £17m – is landed in Holland.
The Greenpeace investigation highlights two related issues of concern. First, that the fishing industry is dominated by a handful of giant and often foreign-owned companies using big boats.
And second, that the 5,000 small boats operated by the traditional UK fishing families are increasingly marginalised – holding just 4 per cent of the entire UK quota between them.
"It's unjust – we've been beaten, and beaten and beaten down since the quotas came in and robbed us, and it's been a downward spiral ever since," said Kirk Stribling, a small-scale fisherman operating out of the coastal town of Aldeburgh in Suffolk.
"You can just about get an existence out of it if you're in your fifties or sixties and have paid for your house. But we can't employ any youngsters because they need money."
Fishing quotas were introduced in the late 1980s to help preserve fish stocks. However, Greenpeace says the then government significantly underestimated the contribution made by small fishing vessels – less than 10 metres long – to the industry and consequently allocated them a tiny proportion of the quota.
As the quota given out each year is based on previous allocations, the smaller fishermen have been unable to increase their share and find themselves harder up each year.
"The Government must reclaim our quota from the vice-like grip of big business and give more of it to local low-impact fishers to rebuild fish stocks and revitalise our crumbling coastal communities," said Sarah North, head of the Greenpeace oceans campaign.
A spokesman for the Department for Environment, Food and Rural Affairs said: "Any company applying to fish our quota must demonstrate a clear economic link to this country, and all large UK-flagged vessels, the great majority of which are UK-crewed, make their catches in offshore waters that cannot be reached by local inshore fishermen."
However, Greenpeace said the "economic link" requirements were insufficient and often ineffective. It argues that landing so many fish overseas is bad for the UK economy because it deprives the country of income from processing and selling the catch.
Foreign fishing companies operating in UK waters are required to fly a British flag, which they can obtain by registering with the UK shipping industry for £111.
Stewart Harper, the managing director of the North Atlantic Fishing Company, the UK subsidiary operating the Cornelis Vrolijk, dismissed Greenpeace's report as "disingenuous and simplistic", saying that the quoted statistics did not reflect that its boat specialises in cheap species such as mackerel and herring.
Register for free to continue reading
Registration is a free and easy way to support our truly independent journalism
By registering, you will also enjoy limited access to Premium articles, exclusive newsletters, commenting, and virtual events with our leading journalists
Already have an account? sign in
Join our new commenting forum
Join thought-provoking conversations, follow other Independent readers and see their replies