Half of world's sea turtles have eaten plastic, study says
Plastic can kill turtles by cutting a hole in their stomach or blocking the gut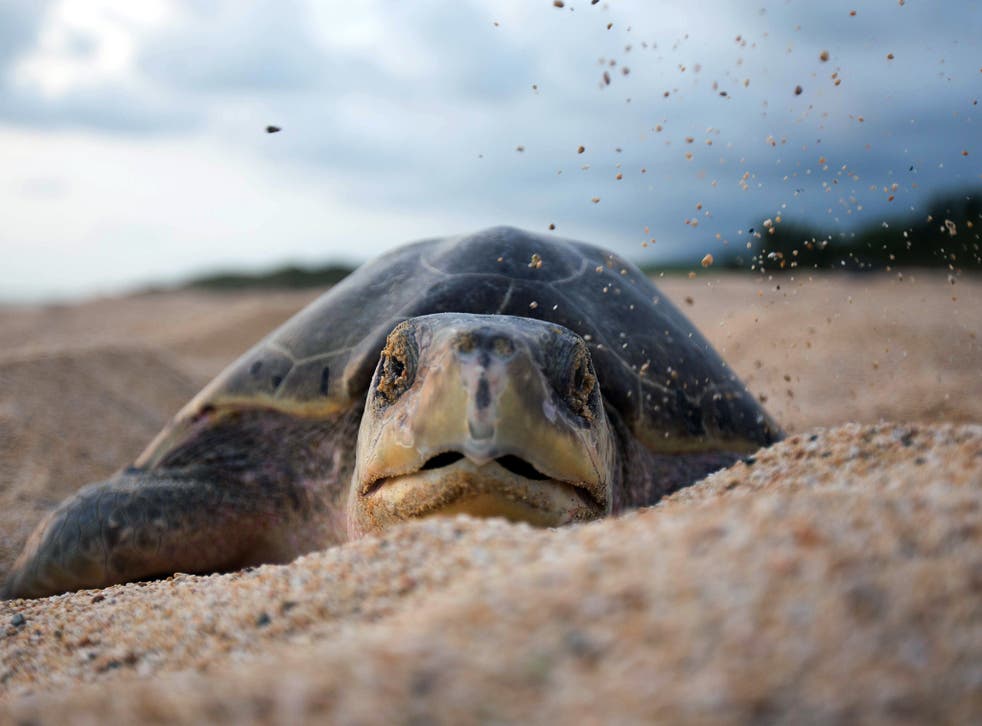 More than half the sea turtles in the world are thought to have eaten plastic or other forms of human rubbish, according to a new study.
Queensland University academics studied drift maps of plastic and compared these with known turtle habitats and records of animals which died after eating plastic debris, the International Business Times (IBT) reported.
They then used this to estimate how many turtles are likely to have eaten debris, either dumped in the oceans by humans or swept out to sea.
Plastic can kill turtles by cutting a hole in their stomach or blocking the gut.
Qamar Schuyle, lead author of a paper in the journal Global Change Biology, said: "The results indicate that approximately 52 per cent of turtles worldwide have eaten debris."
The most incredible nature moments ever caught on camera

Show all 6
A study published last month predicted that by 2050 some 99 per cent of seabirds worldwide will have eaten plastic. More than 90 per cent of fulmars found dead in the North Sea have eaten plastic.
Chris Wilcox, of the Commonwealth Scientific and Industrial Research Organisation in Australia, who was involved in the seabirds study, told the IBT: "We now know that both sea turtles and seabirds are experiencing very high levels of debris ingestion, and that the issue is growing.
"It is only a matter of time before we see the same problems in other species, and even in the fish we eat."
The study found that the olive ridley turtle was at the most risk. It feeds on jellyfish in the open ocean, where rubbish gathers in massive amounts.
In February, scientists estimated that up to 12 million tonnes of plastic gets into the oceans every year.
A study last year concluded there were more than five trillion pieces of plastic, weighing 269,000 tonnes, in the world's oceans. That is more than the weight of every human on the planet.
Join our new commenting forum
Join thought-provoking conversations, follow other Independent readers and see their replies