Deadly rabbit virus makes jump to threaten UK hare populations
Brown hare numbers have already fallen by 80 per cent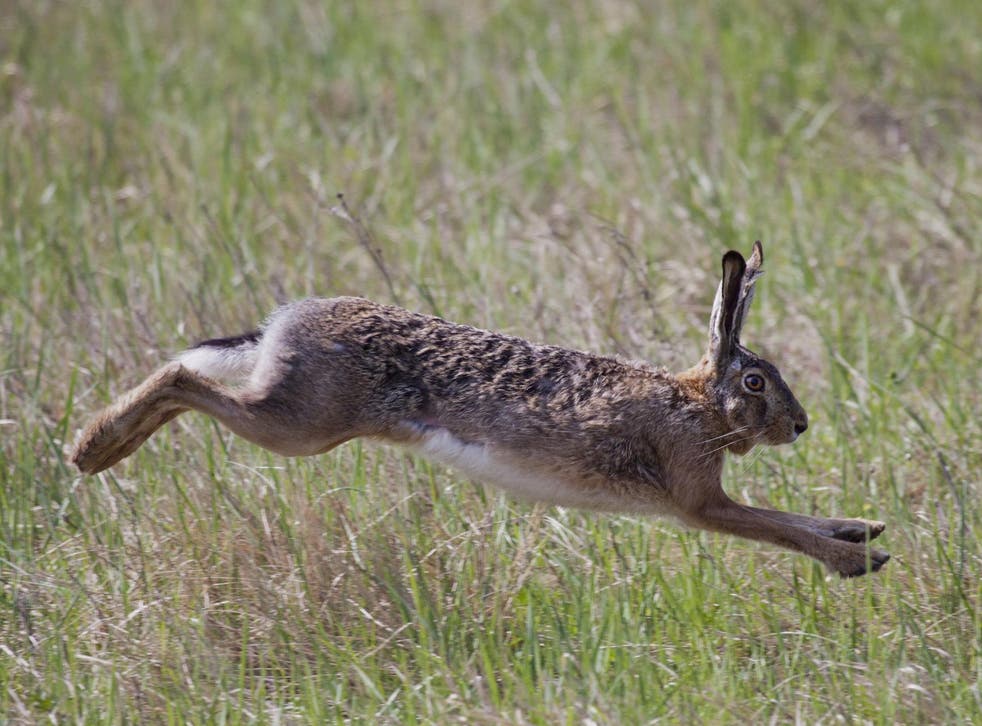 A spate of mysterious deaths among Britain's hares has been linked to a deadly virus which is thought to have made the leap from rabbit populations.
Two cases of rabbit haemorrhagic disease virus type 2 (RHDV2) have so far been confirmed, one in Dorset and one in Essex, suggesting it may already be spreading across the nation.
If it spreads, the disease poses a significant new danger to the country's already threatened hares.
While RHDV2 normally only affects rabbits, it is known to have passed to brown hares in Italy, Spain, France and Australia.
Dr Diana Bell, a biologist at the University of East Anglia who is leading the investigation into the British hare deaths, said they were the first confirmed cases in the UK.
Brown hare numbers have fallen 80 per cent over the past century, while populations of the closely related mountain hare have collapsed by up to 99 per cent in parts of its range.
Changes to farming practices have been blamed for killing off the creatures, while mountain hares have been culled by gamekeepers on grouse moors.
The decline of brown hares – which were originally introduced to Britain in the Iron Age – has been exacerbated in recent months when reports began flooding in of a mysterious spate of deaths across the country.
Some of these deaths have been attributed to myxomatosis another deadly rabbit virus and the two infections combined would place even more pressure on the remaining population.
British mammals' fight for survival

Show all 11
"RHDV2 is one of several pathogens we are finding in dead hares and it is too early to say which is currently the primary cause of the hare die-off," said Dr Bell, who published the findings in the journal Vet Record. "We are continuing to investigate other causes for the deaths."
Dr Bell praised the "tremendous response" of many members of the public who had come forward with reports of obviously sick or dead hares.
She urged people to continue reporting any sightings so that her team can understand what is behind the unusual hare die-off.
Register for free to continue reading
Registration is a free and easy way to support our truly independent journalism
By registering, you will also enjoy limited access to Premium articles, exclusive newsletters, commenting, and virtual events with our leading journalists
Already have an account? sign in
Register for free to continue reading
Registration is a free and easy way to support our truly independent journalism
By registering, you will also enjoy limited access to Premium articles, exclusive newsletters, commenting, and virtual events with our leading journalists
Already have an account? sign in
Join our new commenting forum
Join thought-provoking conversations, follow other Independent readers and see their replies