Heathrow 13: Jailing peaceful protesters would be 'unprecedented' attack on dissent, judge told
Campaigners warn British legal system's long-standing tolerance towards non-violent action is under threat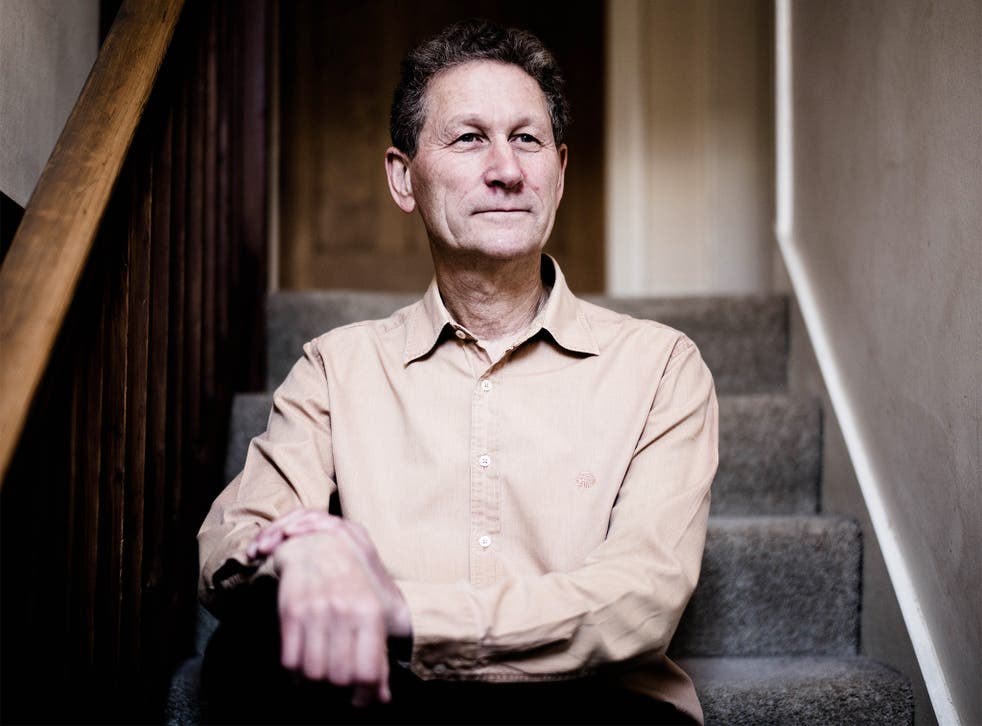 A judge has been urged not to act on her threat to jail 13 peaceful environmental protesters – as campaigners warn that the British legal system's long-standing tolerance towards non-violent direct action is under threat.
A retired atmospheric physicist with a sick 94-year old mother is among 13 peaceful protesters facing prison later this month after a judge told them to expect a custodial sentence for disrupting flights at Heathrow Airport last summer.
If the "Heathrow 13" are jailed, this would be the first time peaceful environmental protesters have gone to prison for the offence of aggravated trespass since it came into force two decades ago.
In interviews with The Independent, members of the group said they are scared by the prospect of jail time but more convinced than ever that they hold the moral high ground. Some have vowed to step up their protests after release, to keep drawing attention to the huge role air travel plays in global warming.
At 68, Dr Rob Basto is the oldest member of the group, who each face up to three months in prison when they are sentenced on February 24. Dr Basto, who lives in Reigate in Surrey, is an atmospheric physicist by training but spent most of his career as a software engineer on contract for the Wellcome Trust and Reuters.
Married to Judy for 29 years and with a 28-year-old son who also studied physics, he is particularly concerned about the impact on his family should he go to jail.
"I still feel fit and healthy and I go climbing. But I am quite apprehensive because of my family situation. My mother is ill and she's 94," he said. Dr Basto said he was "frightened" into protesting 15 years ago after studying research into the impact of climate change.
Danielle Paffard, 28, is a biology graduate of Oxford University who helped set up the UK Uncut tax avoidance protest group that occupied branches of Top Shop and Vodafone. She also faces a jail sentence for her part in the Heathrow action.
"I was very shocked by the judge's comments. It was really galling to hear her say she understands the serious impact of climate change - but that we made some people late and that's unacceptable," said Ms Paffard, who grew up in the Nottinghamshire countryside with her mother, a psychiatrist, and father, who works in the NHS.
Ten of the Heathrow 13 have no previous convictions, while three have been convicted of aggravated trespass before.
Activists protest at Heathrow
Ella Gilbert, who recently finished an MA in climate change at the University of East Anglia in Norwich, added: "It is a bit of a shock, but I have absolutely no regrets or reservations about it. I think we're standing up and making a difference by contributing to a wider discourse and actually stopping emissions from aviation."
Campaigners were astonished last week at Willesden Magistrates' Court last week as District Judge Deborah Wright found the protesters guilty of aggravated trespass and said she planned to jail them.
She paid tribute to the demonstrators for their passion about the environment – saying "They are all principled people" – before telling them custodial sentences were "almost inevitable".
The Heathrow protest – part of the long-running Plane Stupid campaign to end airport expansion – saw the group cut a hole in a fence and making their way on to the north runway. The demonstration at around 3.30am on the morning of Monday July 13 forced the cancellation of 25 flights.
"It does feel harsh to send us to prison for a peaceful, non-violent direct action," said 44-year old Sheila Menon, a London-based filmmaker and environmental campaigner.
UK news in pictures

Show all 50
Mike Schwarz, a lawyer from Bindmans who is representing nine of the Heathrow 13, said: "A custodial sentence would be excessive and wrong because there is a long history of recognition by senior judges that an allowance should be made on sentencing for peaceful protests of public importance."
Paul Heron, from the Public Interest Lawyers legal firm, added: "For first time offenders, particularly because they not only alerted the authorities and acted in a peaceful way, it would seem harsh to attract a custodial sentence." Mr Heron is not involved in the case and was speaking in a personal capacity.
Dr Graeme Hayes, a reader in political society at Aston University, who has been researching environmental protests for 25 years, said: "It would be unprecedented in modern times - for an environmental activist to be imprisoned for a peaceful, non-violent protest which the judge recognises as being conducted with honesty, sincerity and integrity."
Join our new commenting forum
Join thought-provoking conversations, follow other Independent readers and see their replies