Heathrow 13: Jailing peaceful protestors 'will lead to more disruption', experts say
The protesters who disrupted flights last summer have been told to expect jail when they are sentenced next week
Tom Bawden
Environment Editor
Sunday 14 February 2016 16:50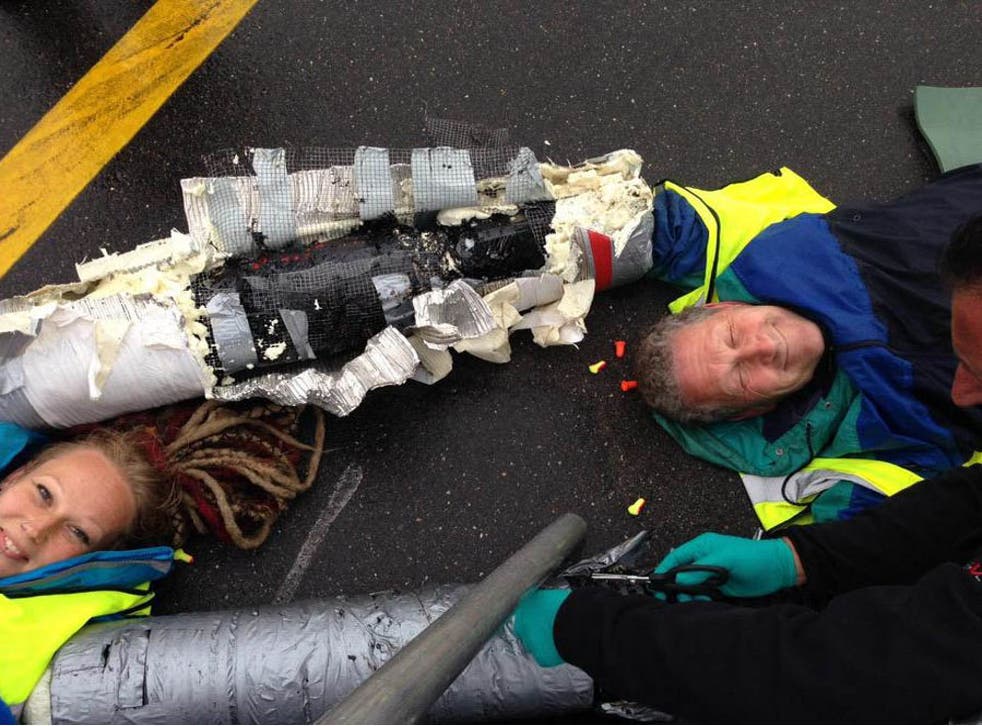 Jailing the "Heathrow 13" could encourage environmental activists to cause more damage in future protests, experts have warned.
The non-violent protesters who disrupted flights at Heathrow Airport last summer have been told to expect jail when they are sentenced next week – after being convicted at Willesden Magistrates' Court.
But academics fear that a custodial sentence would inspire demonstrators to cause more damage in future – because it would remove the incentive to seek a trial by magistrate rather than trial by jury.
Environmental protestors involved in peaceful direct action generally make sure they cause less than £5,000 damage. Beneath this threshold, they are likely to be tried by a magistrate – and receive a lighter sentence than if they had been tried by a jury.
But if Judge Deborah Wright jail the Heathrow 13 at their sentencing on 24 February, protestors in the future may be inclined to do what it takes to secure a jury trial. Juries are considered less likely to convict than magistrates.
"It's very clear that environmental activists take decisions on what they think the outcome is going to be. They don't stumble naively onto the North runway at Heathrow thinking 'Oh, I wonder what's going to happen when we get arrested'," said Dr Graeme Hayes of Aston University who has been studying environmental protests for 25 years.
"The Heathrow 13 are well aware of the precedent that when you're a non-violent protestor the magistrate will deal with you leniently. But if you remove that basic understanding then the activists are much more likely to say 'in that case we need a jury trial' – and then comes the risk that some activists may decide to cause more property damage."
Brian Doherty, professor of political sociology at Keele University, said he "agreed with the logic" set out by Dr Hayes that protestors may seek a jury trial in the future, if the magistrate sends the Heathrow 13 to jail.
The demonstration last July saw the activists – including 68-year old atmospheric physicist Dr Rob Basto and 44-year old filmmaker Sheila Menon – cut a hole in a fence and make their way onto the north runway.