How deadly was this year's heatwave and how has it hit the NHS?
Alex Matthews-King
Health Correspondent
Friday 10 August 2018 08:59 Comments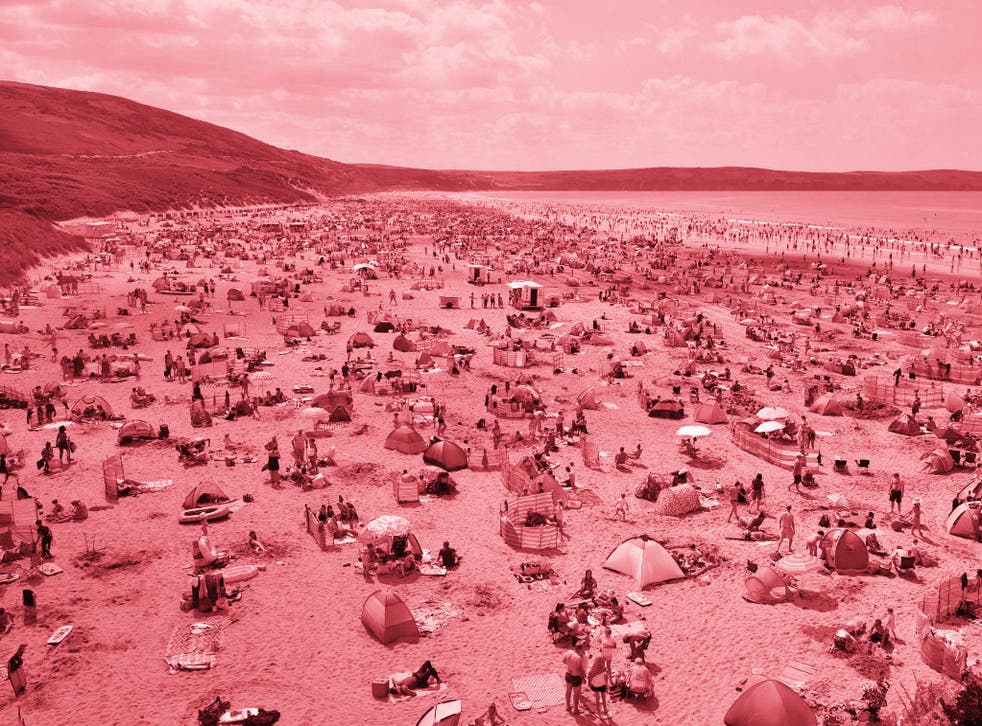 (Ben Birchall/PA Wire)
Britain has baked in its warmest and driest summer in over a decade and led to reports of hundreds of extra deaths at the hands of the deadly heatwave.
Does the data support this and how has the heatwave hit the NHS?
Is this the deadliest heatwave ever?

Office of National Statistics (ONS) figures show that between 2 June and 20 July there were nearly 995 more deaths than the average for those weeks in the past five years.

However, it has pointed out that these preliminary figures don't tell us the full story.

Firstly, they are based on the date the deaths were registered, not the date that the person died. While deaths should be registered within five days, this can be delayed if they are referred to the coroner.

Although death rates are above the five year average, they are lower than during the same period in the past two years. However, more people died in 2015 and 2016.

There were 65,439 deaths registered in 2018, compared to 65,846 in 2017 and 65,728 in 2016.

"It is impossible to tell from the data currently available to us how many people actually died during this period and how many of those deaths were as a result of the heat," said Nick Stripe, ONS deputy director of health analysis and life events.

"However, it's important to avoid complacency," he said, adding the full picture would come clear in time and that climate change will make these events even more common.

How has it affected the NHS?

The NHS reported its busiest July in history, with record waits in A&E and waiting lists for non-urgent surgery hitting their highest level in more than six years.

A record 2.18 million people turned up at A&E departments and walk-in centres last month, more than at any point since the data collection began in 2010.

Summer is usually a brief window of respite before the, now routine, winter crisis and Chris Hopson chief executive of NHS Providers, which represents trusts, said this shows the health service is "running at boiling point all year round".

Twenty per cent more trusts breached the four hour standard for seeing patients in A&E than the same time last year and cancer waiting time standards haven't been hit for two and a half years.

Frontline staff are warning of unprecedented levels of heat related illness, particularly affecting the old and frail, as the Royal College of Nursing said they were facing conditions similar to those they experienced in winter, up and down the country.

Its director of nursing policy and practice, Dame Professor Donna Kinnair, said: "Nurses are seeing more cases of heart failure, renal failure and dehydration - all conditions linked to hotter weather. Older people are particularly at risk."

But NHS leaders said the heatwave should not be made a scapegoat for eight years of enforced austerity by the Conservatives.

"The recent heatwave will have had an impact, but this should not be used to excuse inappropriate resourcing," said Taj Hassan, president of the Royal College of Emergency Medicine. "It should also not come as a surprise that whatever the weather conditions, working in a continually under-resourced and declining system has consequences – all of which are detrimental to our patients."

After enduring one record winter crisis this scorching summer could have long-lasting and lethal effect.
Register for free to continue reading
Registration is a free and easy way to support our truly independent journalism
By registering, you will also enjoy limited access to Premium articles, exclusive newsletters, commenting, and virtual events with our leading journalists
Already have an account? sign in
Join our new commenting forum
Join thought-provoking conversations, follow other Independent readers and see their replies