Heavy rain and winds from Hurricane Gonzalo aftermath to hit Britain next week
But Met Office stresses that spell of bad weather is 'fairly typical for this time of year'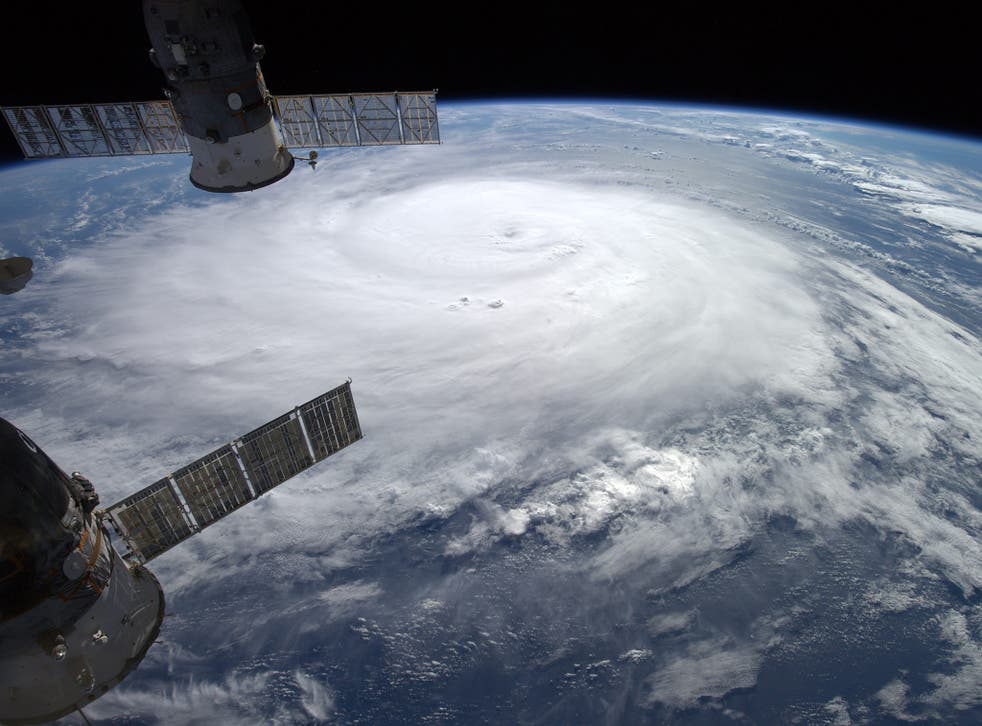 Heavy rain and winds are set to lash the British Isles early next week as the aftermath from Hurricane Gonzalo crosses the Atlantic.
The storm is predicted to reach the UK in the early hours of Tuesday morning or late on Monday night, depending on the speed of winds.
The hurricane is set to cause chaos on the Caribbean island of Bermuda within the next few hours, where winds could reach peak speeds of 100 mph.
According to the Met Office, Gonzalo is the strongest hurricane seen in the Atlantic since Hurricane Igor in 2010 and similar storms have previously caused "extensive destruction and some loss of life" in Bermuda.
The storm will have lost most of its power by the time it reaches the other side of the Atlantic, but weather forecasts are still warning of wind and rain in the UK.
As of Friday afternoon, however, the Met Office has not yet issued any severe weather warnings for any area of the United Kingdom, meaning severe flooding has not been predicted.
In a blog post, a spokesperson for the Met Office described the probable effects of the storm on the UK as "a brief spell of wet and windy weather with gales in places – fairly typical for this time of year".
He however warned that the agency would continue to monitor weather activity in case severe weather emerged.
The Met Office spokesperson said the 2014 hurricane season had been "fairly quiet" so far.
Register for free to continue reading
Registration is a free and easy way to support our truly independent journalism
By registering, you will also enjoy limited access to Premium articles, exclusive newsletters, commenting, and virtual events with our leading journalists
Already have an account? sign in
Register for free to continue reading
Registration is a free and easy way to support our truly independent journalism
By registering, you will also enjoy limited access to Premium articles, exclusive newsletters, commenting, and virtual events with our leading journalists
Already have an account? sign in
Join our new commenting forum
Join thought-provoking conversations, follow other Independent readers and see their replies