Government loses bid to supress pollution plan that could drop 'controversial bomb' on election
High Court judge says air pollution has created 'exceptional public health circumstances'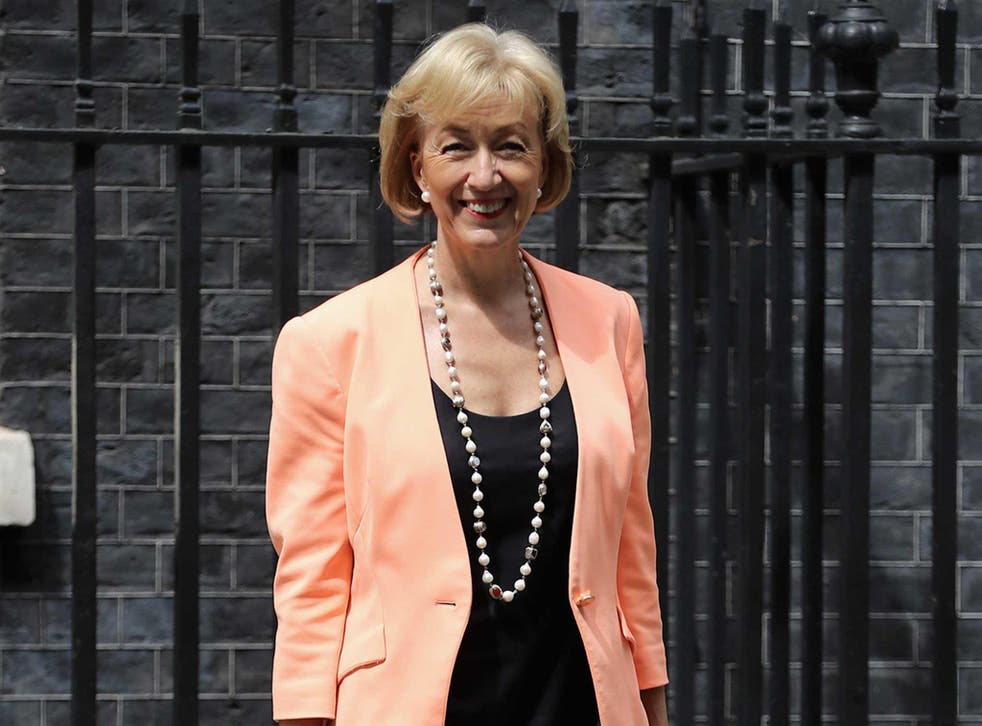 The Government has lost a High Court bid to delay publication of an air pollution plan – described as a "controversial bomb" by its own lawyer – until after the General Election.
Environmental lawyers at ClientEarth have twice taken the Government to court over substandard plans that would have allowed air quality to be below minimum European Union standards for years.
Ministers were twice ordered to come up with a better strategy, but missed the latest deadline of 24 April, claiming their were not able to publish it because Theresa May had called an election.
Government enters a period of 'purdah' in which it cannot announce new policies that might influence the outcome of the vote. However it is able to act in 'emergency' situations.
Mr Justice Garnham said Andrea Leadsom, the Environment Secretary, was "obliged to comply with orders of this court as any other litigant", adding that air pollution had created "exceptional public health circumstances".
He ordered the Department for Environment, Food and Rural Affairs (Defra) to publish its draft plan by 4 May – the day after the local council elections. He said the 31 July date for the final plan would stay the same.
Earlier James Eadie QC, acting for the Government, had said that publication now would drop a "controversial bomb" into the mix of local and national elections.
He said the application was made with considerable reluctance and was not "some sort of guise or demonstration of lack of commitment to improving air quality".
But Nathalie Lieven QC, for ClientEarth, argued in court that the Government's application did not identify sufficient grounds to justify a delay until after the General Election, saying the issue was "a huge focus of public concern".
And, after the judge's ruling, Anna Heslop, an air quality lawyer at ClientEarth, said: "The court has made it clear, as we have argued from the beginning, that that this is an urgent matter of public health and not of politics.
"We would urge the Government to stop stalling and to take this issue seriously and that means publishing the air quality plan after the local elections.
"They should not appeal this ruling. The time for delay is over."
Downing Street said it would "consider the judgement and decide what we do next".
Reacting to the judge's decision, Simon Gillespie, chief executive of the British Heart Foundation, said it sent the message that "air pollution is a public health priority".
"People should not have to risk their health simply by inhaling the air we breathe," he said.
"Research has shown that 40,000 deaths a year are related to air pollution, with eight in 10 caused by a heart attack or stroke.
"There's an urgent need for a range of measures to tackle our toxic air and we are committed to working with the Government to make clean air a reality."
Environmentalists also expressed their delight.
Gareth Redmond-King, head of energy and climate at environmental group WWF, said he was pleased the court had ruled the decision "is far too important to delay".
"New research published only this week shows just how quickly dangerous toxins get into the bloodstream from the air, and the risks that this poses for people's health," he said.
"Air pollution is a serious public health crisis and must be an urgent priority for the next Government.
The worst countries in the world for air pollution deaths

Show all 10
"From the remaining coal in in our power stations to the diesel and petrol in our car, bus, van and train engines, we need to ensure dirty fossil fuels are consigned to the dustbin of history."
He said WWF looked forward with helping Defra take "ambitious and robust action to tackle this crucial problem".
Areeba Hamid, a clean air campaigner at Greenpeace, said: "The High Court has called out the government on its underhand dodging of the air pollution crisis.
"Now it has to reveal its hand. Only an ambitious plan will satisfy the public, who for too long have had to suffer exposure to illegal and unsafe levels of air pollution.
"In court, the Government said publishing the air pollution plan would affect the election.
"In reality, air pollution is an election issue with or without publication of this plan, and we clearly need robust commitments from all parties on tackling the UK's toxic air."
And Jenny Bates, a Friends of the Earth air pollution campaigner, said "protecting the nation's health has rightly been placed above political process", saying that "every delay in action costs lives".
The Press Association contributed to this report
Register for free to continue reading
Registration is a free and easy way to support our truly independent journalism
By registering, you will also enjoy limited access to Premium articles, exclusive newsletters, commenting, and virtual events with our leading journalists
Already have an account? sign in
Register for free to continue reading
Registration is a free and easy way to support our truly independent journalism
By registering, you will also enjoy limited access to Premium articles, exclusive newsletters, commenting, and virtual events with our leading journalists
Already have an account? sign in
Join our new commenting forum
Join thought-provoking conversations, follow other Independent readers and see their replies