Honey bees 'can communicate danger better than any other insect'
New research shows Asian honey bees use a sliding scale of 'vibrational pulse' to warn colleagues of danger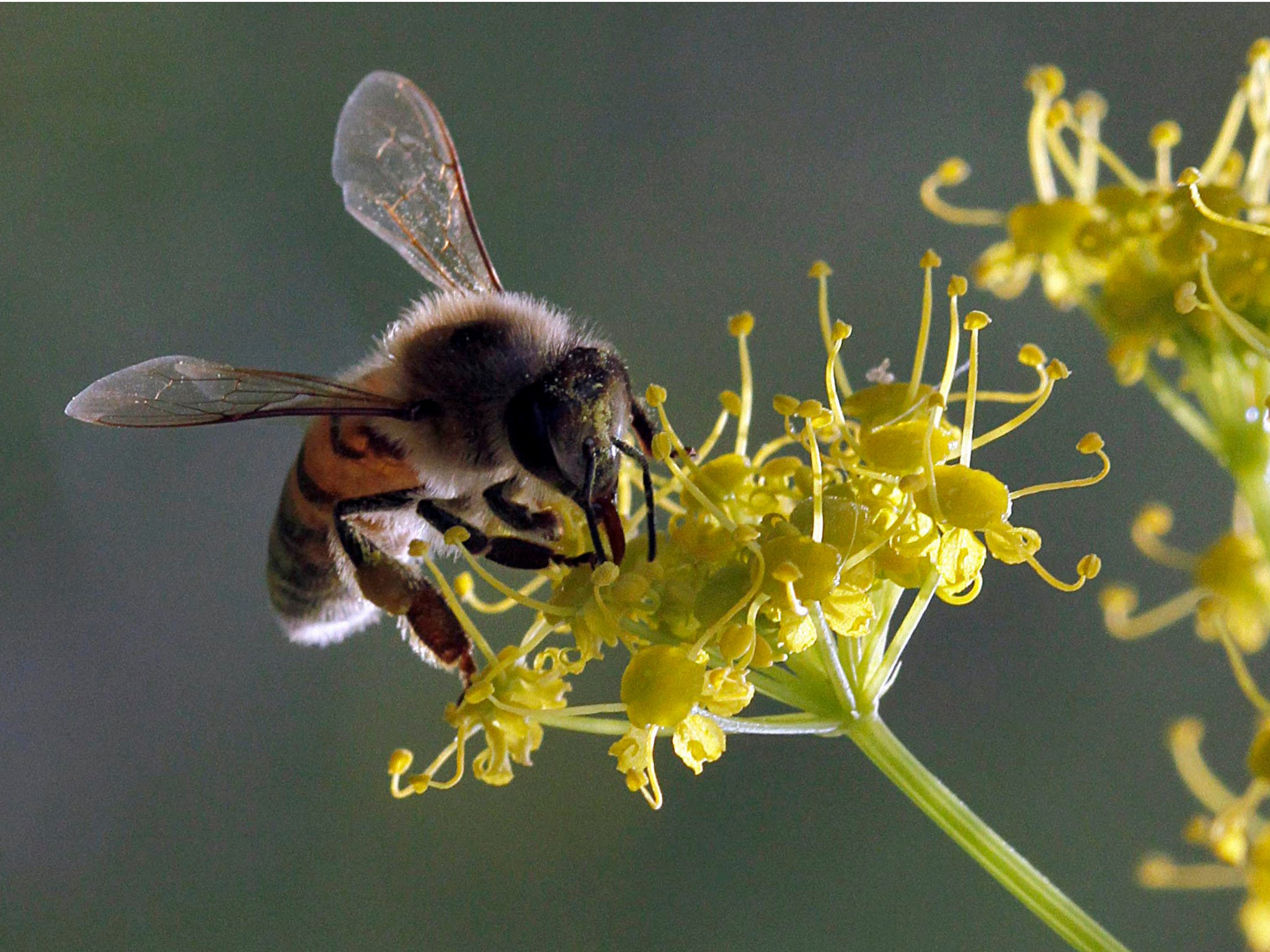 Honey bees have developed the most sophisticated language for communicating danger in the insect kingdom – allowing them to deliver a warning by buzzing and headbutting their companions at the same time, according to new research.
Asian honey bees use a sliding scale of "vibrational pulses" to warn colleagues that danger lies ahead – and the higher the pitch, the greater the threat.
This "stop signal" is typically used to warn fellow bees that a giant Asian hornet or other danger lies around the corner – but it may also be used to deliver other kinds of news, for example to call off the search for a new nest site when a suitable location has been found.
A bee delivers its message by vibrating and repeatedly headbutting bees giving their colleagues directions to food or shelter – instructions they communicate through a sophisticated recruitment "waggle dance" . The headbutts are designed to restrain dance and effectively end the search.
"This is the first demonstration of such sophisticated inhibitory signalling or alarm signalling in an insect," said James Nieh, a professor of biology at the University of California, San Diego.
The research was carried out by UC San Diego and the Chinese Academy of Sciences and is published in the journal PLOS Biology.
Join our commenting forum
Join thought-provoking conversations, follow other Independent readers and see their replies