How a rugged Soviet relic became one of the car industry's most iconic survivors
The Lada Niva is 40 years old – and it could just be the best 4x4 ever made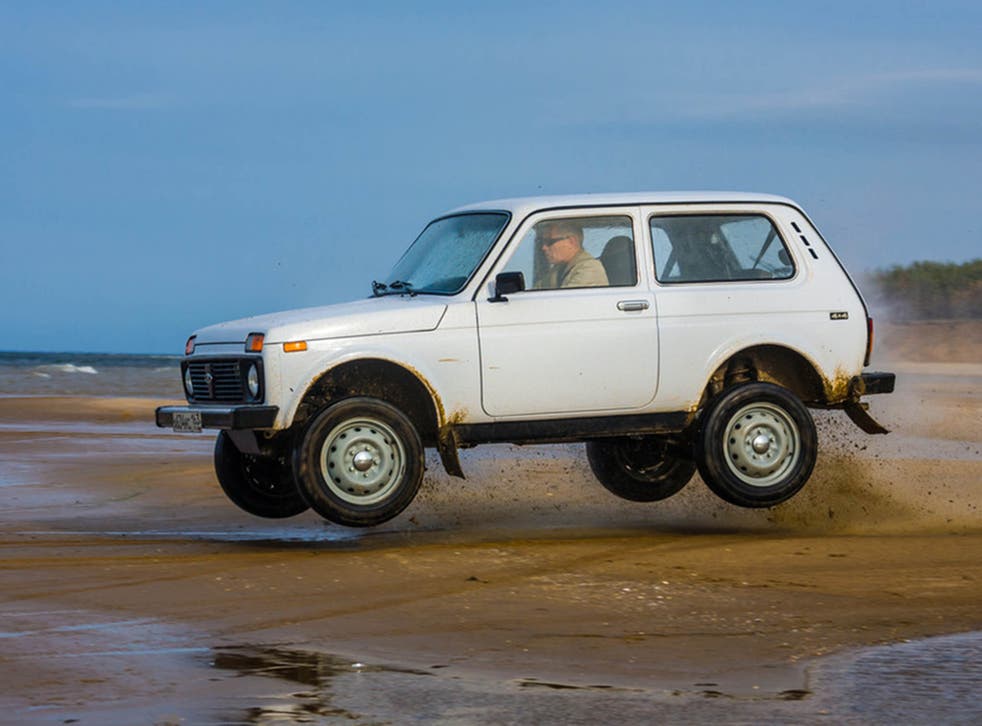 When mass market 4x4s first appeared on the scene in the 1970s, I was a little boy. I was in awe of these huge, rugged things that started appearing everywhere. Toyota Landcruisers, Range Rovers, Mercedes G models, Chevy Blazers… they had an air of exoticism and adventure that I found irresistible.
I could literally smell horses and hear country music every time a Blazer or a Bronco appeared on the roads of my hometown, as if they had driven straight there from the Wild West.
That magic was not lost on the adults, either. All around us, friends and family began contemplating the purchase of one of these newly-domesticated adventure vehicles.
Would it be a Nissan Patrol or an Isuzu Trooper? A Suzuki LJ or a Samurai? It was the fashionable thing to do to buy a vehicle you could easily take across the Sahara and back, or do the Transamericana in, from Alaska to Argentina. Many rarely left the nearby cul-de-sac, but I know some that went to the ends of the Earth.
The world at your feet
It was as if the world had suddenly become a more accessible place – and what's more, this new breed of vehicles could even take you to Timbuktu in a measure of comfort. There were perfectly domesticated seats inside, you could get power steering, even automatic transmission, just like in a normal car. Only these things could play tricks you wouldn't dream of performing with one of those more conventional vehicles.
My father and I spent unforgettable hours test driving late 70s and early 80s SUVs in the presence of enthusiastic salesmen who would stop at nothing to convince us that every high school teacher needed a vehicle that could climb a 45-degree incline in low gear, lock differentials, and wade through surging rivers. Some of these test drives felt positively dangerous, and yet, car and passengers always emerged unscathed back at the dealership.
This was also the time of the Cold War, and we Europeans eyed the Soviet Union and the Eastern Block as a place perhaps best compared to the Land of Mordor in Lord of the Rings. It seemed a mysterious place, closed to all inquiry and even touristic interest, all the while coldly plotting to eradicate us all.
And yet, they gave us fantastic Radio Yerevan jokes – and some truly iconic cars (as well as some rather sketchy ones). In fact, my mother's side of the family started the Czech company Tatra, known among vintage car enthusiasts as the manufacturers of wonderfully dolphin-shaped vehicles with air-cooled, rear-mounted V8 engines and central, airplane-style fins.
These jokes and the family car connection enabled me at an early age to fully appreciate one contender in the 1970-80s 4x4 racket many Western Europeans eyed with contempt and suspicion: the Lada Niva.
No joke
The Russian car marque Lada, produced by AvtoVAZ, was the butt of jokes in the West. What do you call a Lada with a sunroof? Yes, a skip (that's a dumpster to north American readers). The saloon car, the Riva, was the main target of the jibes. But Lada made an off-roader too. The rugged little Niva first took to the road in 1977. And 40 years on it's still going strong.
My first encounter with this vehicle was at a motor show in Germany, where it was trying hard to look cool next to a Toyota Landcruiser J50… and winning hands down, in my opinion. Where the Toyota came across as brutish, tinny and truck-like, the Lada exuded an almost feminine grace and an urbane elegance that could have befitted a city in Italy. Keep in mind, this is the late 1970s – a time when people thought the Mercedes W114 looked "sleek" (these days, we would liken it more to a piece of furniture).
World news in pictures

Show all 50
The Lada Niva ("нива" is the Russian for "crop field") was an immensely advanced and forward-thinking concept. And now it is apparent how influential it has actually been. Its dimensions are very reasonable, compact, garage-friendly; you can drive around a European city in one without worrying you might leave a trail of destruction. Its body has a timeless, almost Italian, Giorgetto Giugiaroesque aesthetic, which is perhaps no wonder since the Italians featured heavily in Eastern Block car design at the time, and incidentally also designed the last generation Tatra V8 in the 70s.
But it wasn't only the way the Niva looked that made it special; it actually had a unibody, which set it apart from the ladder-frame based monsters around it, resulting in more refined handling, lower weight, and better passive safety than its rivals. Years went by until Jeep picked up on this concept with its successful Cherokee.
The chassis and drivetrain were also absolute jewels of engineering by comparison to the leaf-sprung (a basic form of suspension), rigid-axle rivals from Japan and the US. The Niva actually had three differentials, an independent suspension at the front, plus coil springs all around when nobody else did this with the exception of perhaps Range Rover. Even the Monteverdi Safari, at the time considered absolute royalty among 4x4s, had a leaf-sprung rear axle.
It could also, seemingly, go anywhere. Lightweight and tough, it could drive where other, bulkier 4x4s ground to a halt. Used by the Soviet Antarctic Expedition, it reportedly became the first car to spend more than a decade on the frozen continent.
But the best thing is that the Lada Niva is still available today – outliving even Land Rover's iconic Defender – almost unchanged, in its original, brilliant, clean package. You can buy it, you can run it, you can get it fixed. The car is a brand new vintage model that makes economic sense. If you buy one now, you can even choose a snowplough as an optional extra. You could go off-road to Siberia and back.
I've been saving up my pocket money to buy one since I was nine, and hey, now it's 40 I might just go for it.
Chris Ebbert, senior lecturer in Product Design, Nottingham Trent University. This article first appeared on The Conversation (theconversation.com)
Join our new commenting forum
Join thought-provoking conversations, follow other Independent readers and see their replies