How the Supergrid could help keep the lights on
Plans for a 900-mile cable linking the UK to Iceland could be part of a remarkable European effort to fight climate change and rising energy
Michael McCarthy
Thursday 12 April 2012 23:13 Comments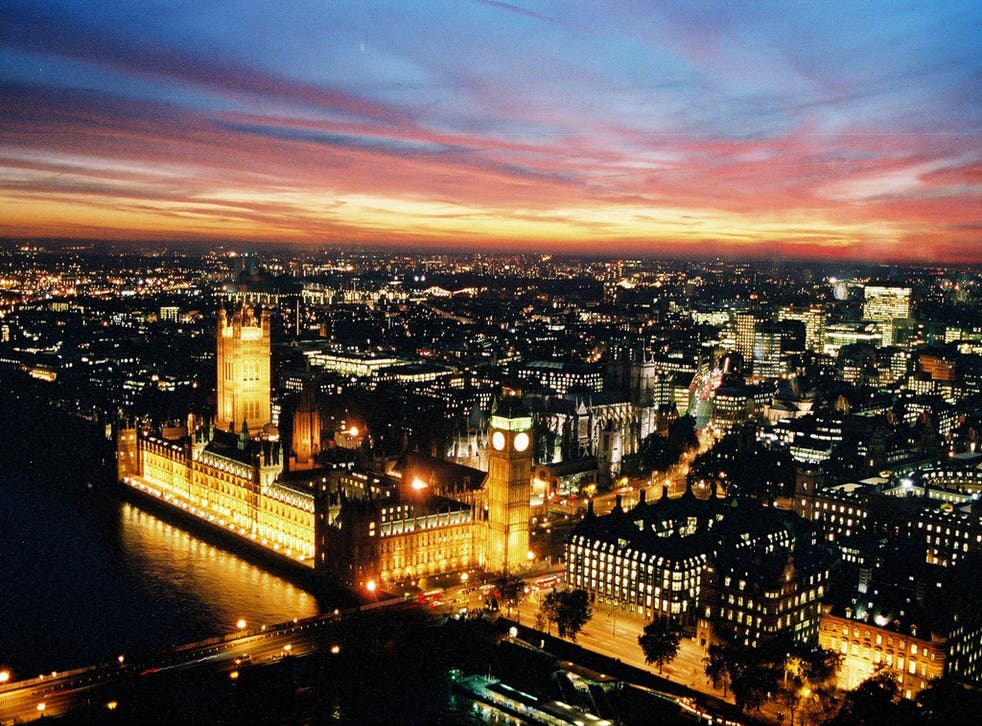 It may not be the magic solution to all our energy problems, but it may well help solve the main ones – and it's called the Supergrid. The principle is simple: connect up the electricity supply networks of half a dozen countries or more, and you can shunt the current around, from where it is in surplus to where it is badly needed. In particular, you can do it with electricity provided from renewable sources, such as wind, solar and tidal power.
Click HERE to view 'Britain's Potential Energy' graphic
Do it effectively, with big electricity cables or "interconnectors" on the seabed between Britain and our neighbours, and you start giving a substantial helping hand to all three priorities of UK energy policy: security of supply (keeping the lights on under all circumstances), social justice (making sure that energy prices don't rise unacceptably high), and tackling climate change (a new priority, added over the past decade).
The European Supergrid, the mega-network which may do all this, has been under active development for a couple of years – David Cameron gave it his public backing in January 2011 – but has risen up the agenda after the Government expressed an interest in the longest connection of all, with Iceland, to tap into that volcanic nation's supplies of geothermal energy, provided by the natural heat of the Earth.
Charles Hendry, the Energy minister, will be travelling to Reykjavik next month to discuss the proposed link up, which may result in the world's longest interconnector, between 600 and 900 miles long, providing Britain with about 750 megawatts of carbon-free electricity – about the output of a moderately-sized coal or nuclear power station.
Making such renewable, CO2-free power more widely available across Europe is the principal driver of the Supergrid's development by the EU, with its demanding targets for cutting carbon emissions in the fight against global warming.
For example, a proposed connection with Norway may be able to tap into the hydroelectric power in which Norway specialises, and connections to the Continent may be able to link up with solar power projects in France or even Africa. Most of all, though, the Supergrid is seen as a solution to the major drawback of Britain's major renewable energy resource, windpower – which is intermittency.
The wind does not blow all the time, so wind turbines cannot be started at will, like a power station. But when the wind does blow and the turbines are producing, there may be little or no demand for the electricity – which cannot be stored. The Supergrid makes it more likely that a market will be found somewhere for a given amount of wind energy, no matter when it is produced.
It offers major benefits, too, in energy security, since Britain in future will be energy-dependent on imports, after 40 years of independence thanks to North Sea oil and gas, which are now starting to run out. Furthermore, in creating a bigger and more effective energy market across Europe, it is hoped that the Supergrid will exercise downward pressure on electricity prices.
The basic idea of grid connections between countries is not new. Britain and France began it in 1986 with a 2,000MW cross-Channel interconnector, with the capacity of two big power stations, operated since then by National Grid and its French counterpart, RTE. A 450MW interconnector with Northern Ireland was put in place in 2002, and another 1,000MW connection with the Netherlands was opened last year, at a cost of £500m.
But this is an idea whose time has come, and now the flood gates are opening, with no fewer than nine more interconnectors from Britain to neighbouring countries under consideration.
The first is a 500MW link with the Republic of Ireland, connected via Wales, which could allow renewable electricity from Irish windfarms to power British homes and is due to open later this year. The next two to come on stream are likely to be those to Belgium and Norway, both joint enterprises between the National Grid in the UK and the local network operators, Elia and Statnett respectively. The Belgian interconnector is likely to have a capacity of 1,000MW and to be operational by about 2018, with the Norwegian link, capacity perhaps 1,200MW, likely to be working a little later.
Others in the pipeline include a new link to France, on to Spain, and one to the Channel Island of Alderney where tidal power production is a possibility.
The link with Iceland and its geothermal energy, imaginative as it sounds, may yet be quite a long way off as the development process is long and complicated. Not only do planning permissions have to be secured for the sites where interconnectors come ashore, but surveys have to be undertaken of the entire seabed route of the cables, to keep environmental damage to a minimum. Surveying the seabed of between 600 and 900 miles of the North Atlantic is likely to be a long and very complex operation – although not impossible.
Register for free to continue reading
Registration is a free and easy way to support our truly independent journalism
By registering, you will also enjoy limited access to Premium articles, exclusive newsletters, commenting, and virtual events with our leading journalists
Already have an account? sign in
Join our new commenting forum
Join thought-provoking conversations, follow other Independent readers and see their replies