How the UK's household food waste problem is getting worse
As many as 8.4 million families in the UK struggle to put food on the table – and yet, 7.3 million tonnes of food waste ends up in landfills each year. Hazel Sheffield looks at how the food industry can help achieve the food waste goals the Government has missed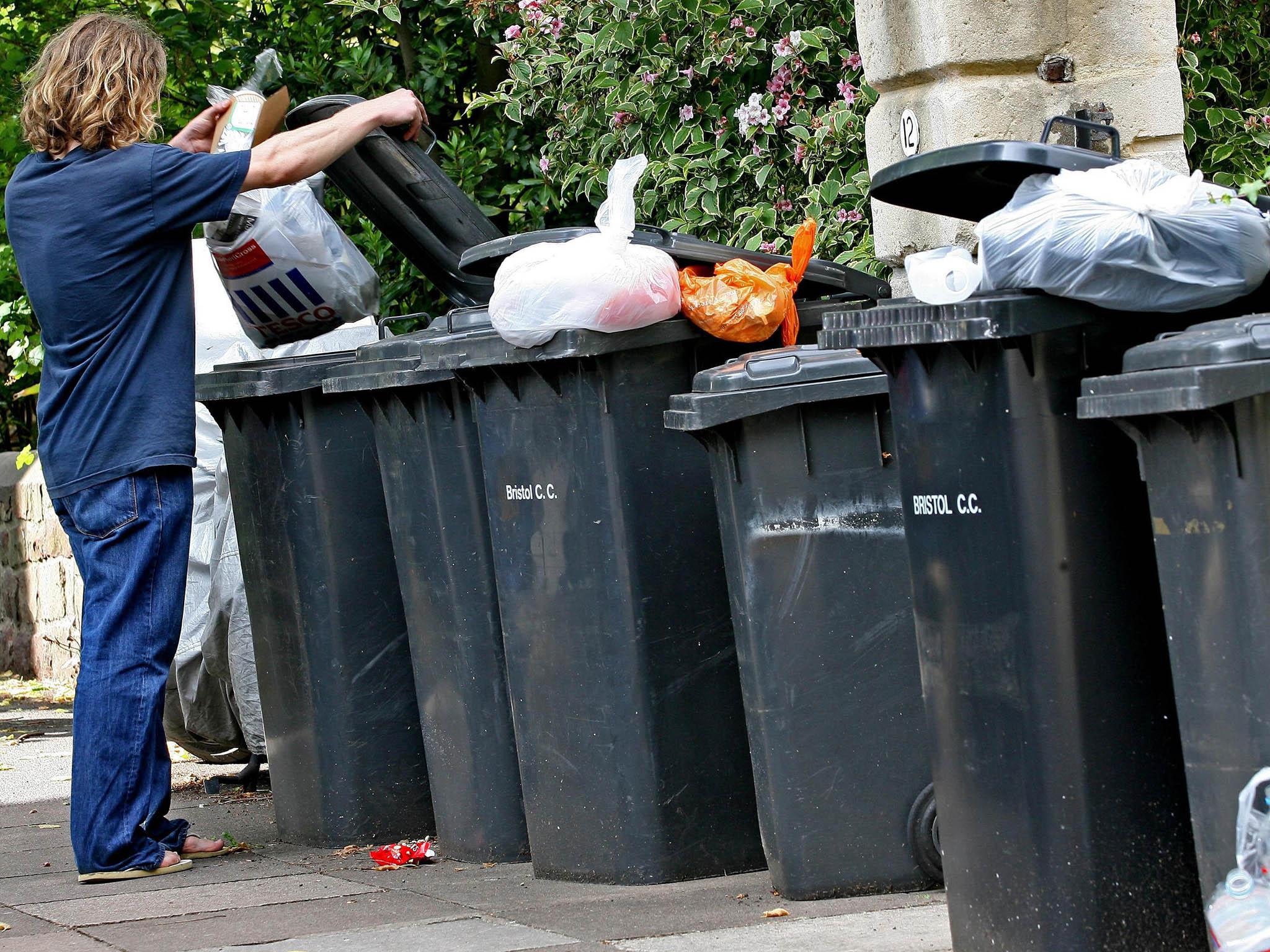 The UK Government has failed to meet its target on household food waste. Statistics from the Waste and Resources Action Programme (WRAP) show household food waste in the UK increased 4.4 per cent between 2012 and 2015, despite a target to cut household waste 5 per cent by 2015. That brings the amount of food sent to landfill in 2015 to 7.3 million tonnes, costing UK families £700 per year.
The numbers are disappointing after huge Government-funded efforts to get UK households to stop throwing food in the bin. In the last ten years, campaigns like "Love Food, Hate Waste" have been designed to make people rethink the way they shop and cook. Charities have heaped pressure on supermarkets to improve packaging so that consumers know when food is no longer edible. The Government even established a voluntary contract called the Courtauld Agreement between supermarkets and manufacturers to stop food from going to landfill. It's precisely this target that was missed.
The rise in food waste is shameful at a time when 8.4 million UK families are struggling to put food on the table, the equivalent of the whole population of London. As many as half of these families regularly go a whole day without food. The UK is in the bottom half of European countries for food insecurity, even as we keep throwing more and more food away.
Who's to blame?
Marcus Gover, CEO of WRAP, said the statistics show every person in the UK is responsible for reducing food waste. "Every person in the UK can help reduce food waste. WRAP's research found that almost 60 per cent of people believe they personally waste either no food or hardly any, even though people know food waste is an issue," he said.
However food waste activists The Real Junk Food Project said the food industry, not the consumer, must take responsibility.
"I'm sick of the food industry passing their responsibility onto the consumers as though it's our fault," said Adam Smith, founder. "More and more people are composting than ever before. More and more people have less food than ever before and this Christmas period, food sales were down due to a 14 per cent increase in food prices for Christmas lunch."
Statistics
WRAP said numbers were partly to blame for the missed target. It described the increase in household food waste as "not statistically significant", meaning it doesn't think household waste has really increased if you take into consideration population growth, falling food prices and greater earnings.
Dominic Hogg, chairman of Eunomia, an environmental consultancy, agreed that it was hard to draw conclusions from the data. "Estimating the amount of household food waste in the UK is not easy to do in a way that reliably tracks small movements in the quantities of food waste," he said, noting that any apparent increase in food waste might have been higher without the the Courtauld Agreement.
WRAP said that real earnings fell between 2006 and 2014, meaning families may have tried to rein in food waste to cut the cost of the supermarket shop. But in 2015 earnings staged a recovery and rose 1.4 per cent.
During this time food prices were increasing faster than other goods, with food price inflation averaging 5.1 per cent between 2007 and 2013. Then at the end of 2013 the numbers reversed, with food price inflation decreasing and eventually turning negative, meaning food started to get cheaper each year. Faced with more money and lower prices, households may have had less of an incentive not to waste food, WRAP said, though it could not say for sure just how much this affected the figures.
Food waste collections
One part of the UK did successfully reduce household food waste: Wales. In Wales, there is evidence that household food waste levels reduced 12 per cent between 2009 and 2015 and are now lower than the rest of the UK by around 9 per cent.
Dr David Moon, head of food sustainability at WRAP, said there are two reasons for Wales's success. First, average earnings in Wales are lower than the UK average. "National statistics show average weekly earning are 10 per cent lower in Wales than in the rest of the UK," Dr Moon says. "People tell us that saving money is one of the strongest motivations with putting food in the bin. So we see this association between less waste and saving money."
The Welsh government has also adopted more ambitious targets on food waste in the UK. Some 90 per cent of local authorities collect food waste in a separate caddy in Wales, compared to just 27 per cent in the UK. "If I am in the kitchen and I'm putting all my waste into a caddy, I'm more aware of how much I'm throwing away and more likely to do something about it," Dr Moon says.
Taking responsibility
The Welsh case suggests the UK Government could have a huge impact on household food waste. A joined-up policy across local councils would ensure that every household had access to separate food waste collections.
While people make their own decisions about what to throw away, supermarkets are in contact with millions of customers every week, giving them the opportunity to work as a force for good in reducing food waste, rather than encouraging customers to buy more than they need with wasteful offers.
Some supermarkets are better than others. Sainsbury's has invested millions in reducing household food waste. Last year, Sainsbury's removed multibuys in favour of simpler pricing so that customers are no longer encouraged to buy more than they need. The supermarket has also dedicated £10m to a five year programme designed to help customers save money by throwing away less food, including a £1m investment to turn the Derbyshire town of Swadlincote into a testing ground for new ideas to cut waste.
"We know we can't fix the problem single-handedly, however, which is why we are calling on other retailers, non-governmental organisations and the food industry so we can work together to help solve the problem," a spokeswoman said.
The UK now has until 2025 to meet the next Courtauld Agreement target of reducing food and drink waste by an ambitious 20 per cent. That will only be achieved if supermarkets, manufacturers and local authorities are unified in their efforts put food sustainability before profit. Food waste might come from the home, but tackling it calls for a sea-change in the way the country thinks about food that starts way before shoppers leave the supermarket.
Join our commenting forum
Join thought-provoking conversations, follow other Independent readers and see their replies