HS2: Significantly more ancient woodland at risk of being destroyed by rail line than previously thought, says new research
Almost 100 ancient woodland sites, some dating back as far as a thousand years, will fall victim to the first phase of the £50bn line
Jonathan Owen
Sunday 02 August 2015 23:44 Comments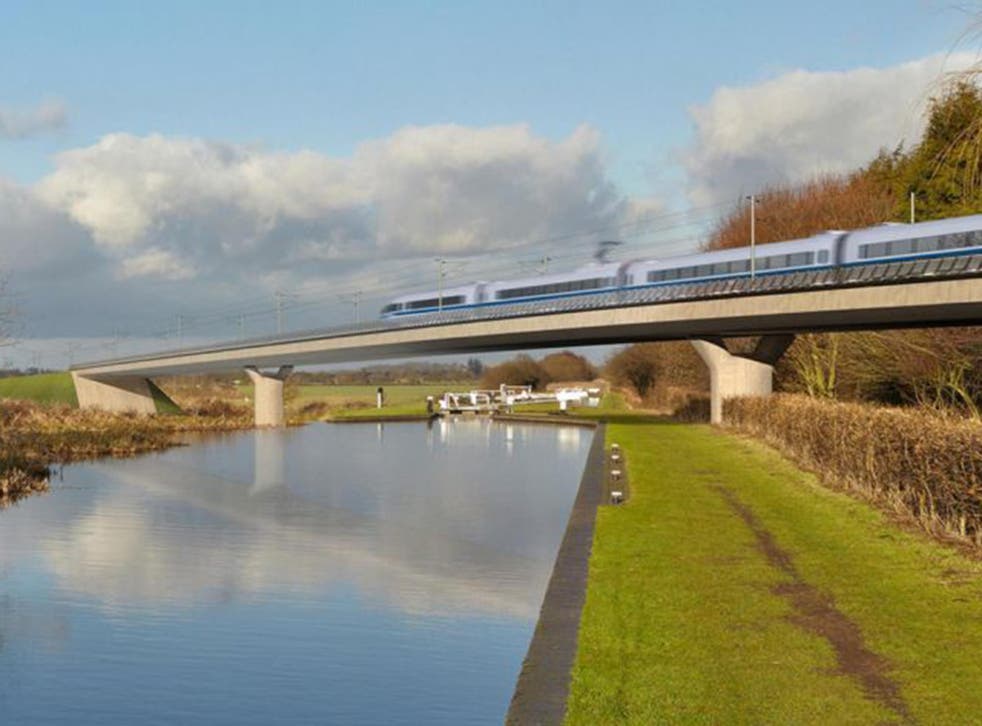 Significantly more ancient woodland is at risk of being destroyed or damaged by the proposed High Speed Two rail line than previously realised, according to new research.
Almost 100 ancient woodland sites, some dating back as far as a thousand years, will fall victim to the first phase of the £50bn line – known as HS2 – connecting London to the Midlands, according to a study by the Woodland Trust. A total of 83 sites were previously said to be at risk.
Some 14 new areas have been identified by campaigners and were added to Natural England's Ancient Woodland Inventory last month. They include a number in Warwickshire, including Blackwaste Wood, referenced in the Domesday Book.
Other new areas have been found along parts of the proposed route in Buckinghamshire, Greater London, Northamptonshire, Staffordshire, and Birmingham.
Ancient woodlands are havens for a vast number of species, ranging from stag beetles, bats and bluebells to red kites and woodpeckers.
On the first phase of the route, more than 44 hectares will now be adversely affected in some way – whether by having trees cut down, or damaged due to extreme noise, vibration and other disturbance.
The total area under threat is equivalent to more than 70 football pitches, about a third higher than previous claims by HS2 – that 32 hectares of ancient woodland would be affected.
"That these woods have finally been registered as ancient is both welcome and cause for great concern. Their true value has been recognised and we can now push hard for damage to be avoided," said Austin Brady, director of conservation at the Woodland Trust.
"Ancient woodland should be top of HS2's list of habitats to protect, but in driving forward so quickly it is clearly failing to check the blind spots," he added.
Register for free to continue reading
Registration is a free and easy way to support our truly independent journalism
By registering, you will also enjoy limited access to Premium articles, exclusive newsletters, commenting, and virtual events with our leading journalists
Already have an account? sign in
Join our new commenting forum
Join thought-provoking conversations, follow other Independent readers and see their replies