Hundreds with symptoms of chemical exposure and 300,000 without water after West Virginia spill
Authorities have still not declared the water supply safe two days after contamination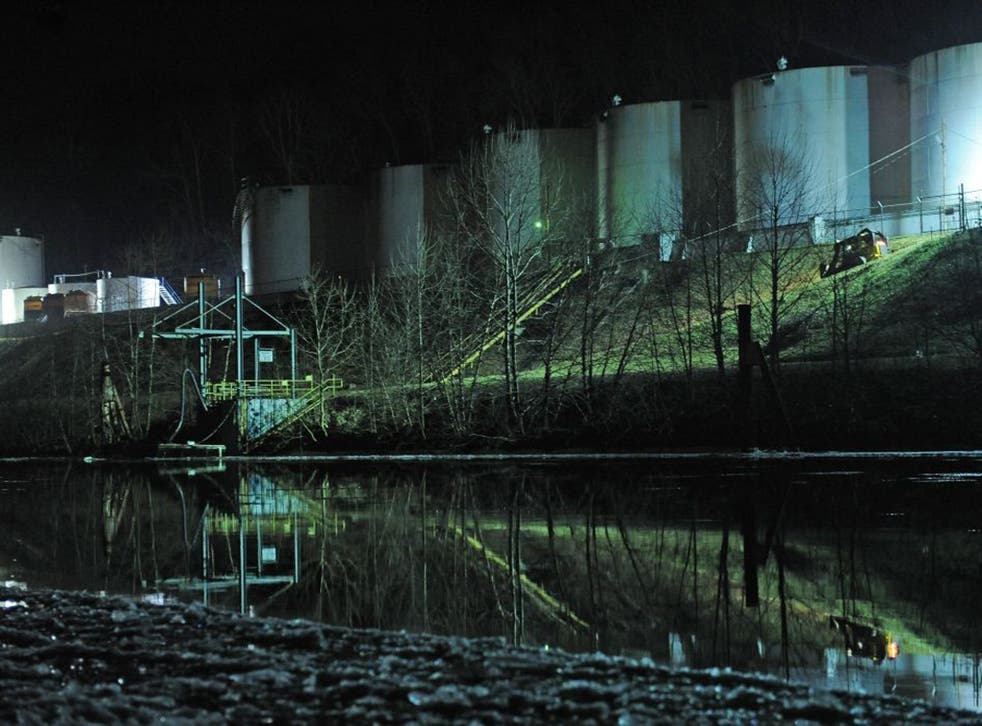 More than 700 people in West Virginia may be suffering from exposure to a toxic chemical that contaminated drinking water.
Several people went to hospital emergency departments with symptoms including nausea, vomiting, dizziness, diarrhoea and rashes, and some were admitted for treatment, according to the West Virginia Poison Center.
It had fielded 737 calls from people reporting symptoms of exposure to 4-methylcyclohexane methanol - an industrial chemical.
As much as 19,0000litres leaked into the Elk River near Charleston on Thursday and a state of emergency was declared yesterday when nine counties were told not to use tap water.
Schools and businesses were forced to close and the National Guard was called in to provide water and supplies.
Up to 300,000 people have are still unable to bathe, shower or drink tap water and many shops have run out.
Earl Ray Tomblin, the governor of West Virginia, told CNN that hourly tests showed the chemical level was declining.
"But we're just not sure exactly how long it's going to take before it's acceptable to lift the do-not-drink ban," he added.
The spill came from a tank belonging to Freedom Industries, which produces specialty chemicals for the mining, steel and cement industries , up the river from a plant run by West Virginia American Water.
Speaking at a media conference in Charleston, Gary Southern, the president of Freedom Industries, said the company was still determining how much had leaked and has been working with local and federal authorities.
"Our friends and our neighbours - this incident is extremely unfortunate, unanticipated and we are very, very sorry for the disruption to everybody's daily life that this incident has caused," he said.
The company has been shut down after the Department of Environmental Protection discovered that no spill containment measures had been taken.
Officials "had to convince" Freedom Industries staff that they needed to deal with the problem, Mr Tomblin said, and the dangerous leak was only discovered when a member of the public smelt a strange odour.
Join our new commenting forum
Join thought-provoking conversations, follow other Independent readers and see their replies