Hurricane Matthew: Haiti and Guantanamo Bay begin evacuations as powerful storm looms
The strongest storm to strike the region since 2007, Matthew also threatens to bring devastation to parts of Jamaica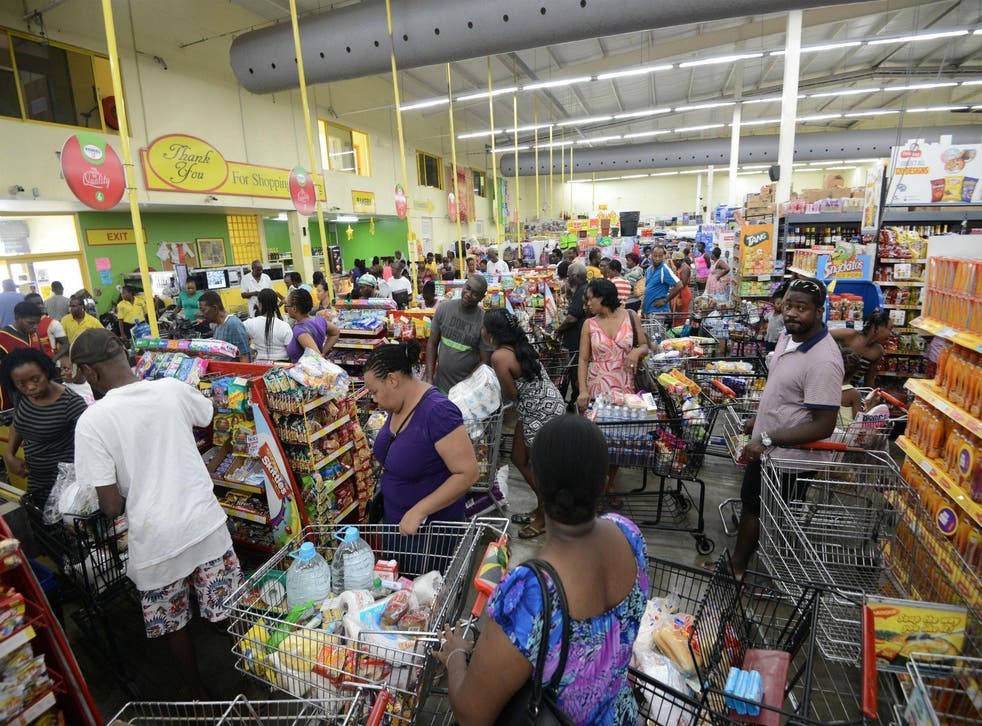 Authorities in Haiti and at the US naval base at Cuba's Guantanamo Bay have begun mass evacuations as the most powerful hurricane to hit the Atlantic basin in almost a decade inched across the Caribbean this weekend.
Hurricane Matthew threatens to make landfall as early as Sunday in southern Haiti, where residents were being evacuated from outlying islands to evade the worst effects of the storm, which threatens to bring 150mph winds and 100cm of rain to some regions.
The poorest nation in the Americas, Haiti is still recovering from a devastating 2010 earthquake. The government has opened some 1,300 emergency shelters capable of accommodating 340,000 people during the storm.
Meanwhile, Matthew is also expected to strike the southern coast of Jamaica, where residents of Kingston, the country's capital, reportedly rushed to supermarkets over the weekend to stock up on emergency supplies.
"It has been chaos," shopkeeper Melain Azan told the BBC. "We have been (selling an) unbelievable amount of kerosene lamps, flashlights, battery radios, plastic containers, tarpaulins, candles – you name it."
By Tuesday, the storm is set to land in eastern Cuba, where President Raul Castro was overseeing preparations in Santiago, AP reported. "This is a hurricane we need to prepare for as if it were twice as powerful as Sandy," Mr Castro said on state television, referring to the 2012 storm that caused widespread destruction in the country's second-biggest city.
In nearby Guantanamo Bay, the US Navy said it was airlifting around 700 spouses and children to Pensacola, Florida to ride out the storm. Around 6,000 people live at the military base, which is also home to the infamous military prison that still holds 61 alleged terror suspects.
The civilian and military personnel who stay at the base as Matthew moves through "will shelter in place and be able to support recovery efforts once safe to do so following the storm's passage," the Navy said in a statement.
The strongest storm to strike the region since Hurricane Felix in 2007, Matthew could move on to the Bahamas and even Florida later in the week. On Saturday evening the US National Hurricane Centre ranked it as a Category 4 storm on the Saffir-Simpson scale of hurricane intensity. It had earlier been ranked in the most powerful Category 5.
Matthew already killed one person in St Vincent and the Grenadines earlier this week: a 16-year-old boy, who was crushed by a boulder as he tried to clear a blocked drain.
Join our new commenting forum
Join thought-provoking conversations, follow other Independent readers and see their replies