Iceland to sell fish rejected by other supermarket giants
Chain's 'What the fish?' range aims to promote sustainability
Rob Knight
Friday 21 September 2018 16:02 Comments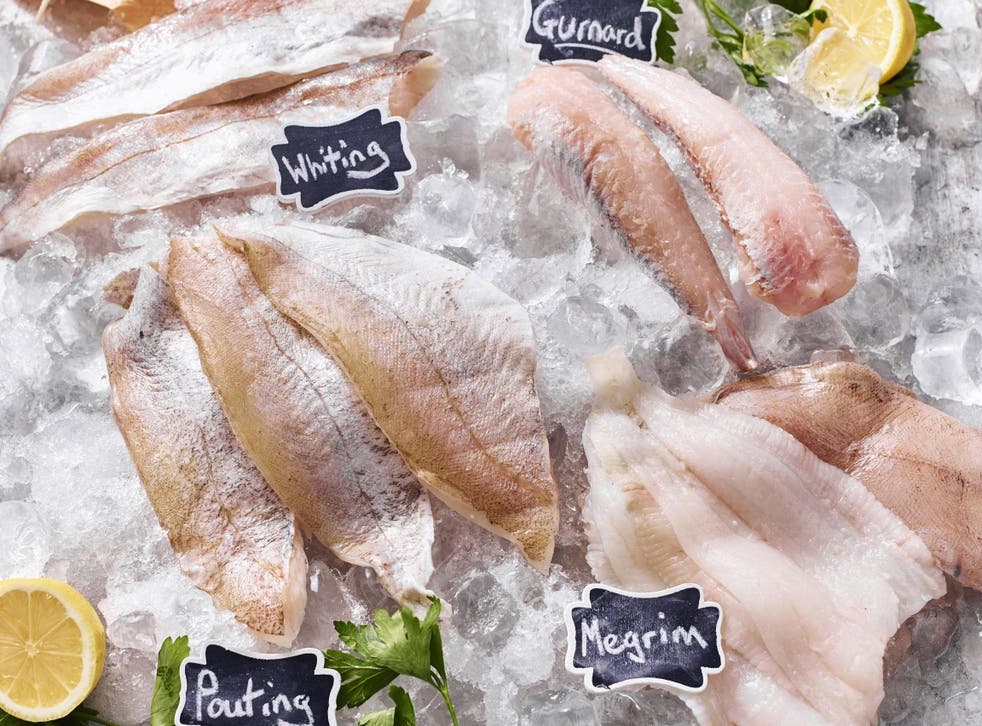 Iceland says it has become the first UK supermarket to sell fish deemed surplus to requirements by other chains.
Until now, some non-target fish caught in nets has been thrown back into the sea either dead or dying because it did not fit certain requirements.
Now some megrim, grey gurnard and other types of white fish rejected by some stores will be packaged and sold with the cod to be used to make dishes such as fish curry and fish pie.
Forty per cent of all fish caught worldwide is captured unintentionally and returned to the ocean, never to make it to the dinner table.
The unwanted fish, known as "bycatch", is a major issue for the fishing industry because it has a massive impact on sustainability levels.
Iceland's bycatch will be sold as their "What the Fish?" range.
The announcement comes in the wake of the supermarket's recent pledge to go plastic-free on its own-label products by the end of 2023 and to stock biodegradable chewing gum.
Richard Walker, Iceland's managing director, said: "Enjoying fish that is traditionally seen as bycatch gives us more variety and also helps make eating fish more sustainable.
"The more that supermarkets can do to encourage customers to try to new options, the better for the planet."
Following the bycatch decision, Iceland commissioned research of 2,000 UK adults to explore their attitudes to fish and its sustainability.
Meghan Markle launches cookbook in aid of Grenfell Tower survivors

Show all 11
The results showed seven in 10 thought UK food retailers needed to reduce bycatch or make greater efforts to sell "non-target fish".
One-third admitted they were worried about the sustainability of fish.
Researchers found that UK adults ate fish twice a week on average – amounting to 95 times a year – and that they spent £303 a year on it.
Nearly three-quarters, or 72 per cent, believed they should eat more of it than they do currently.
The most commonly consumed fish among those polled was cod – with 72 per cent revealing this as the fish they typically ate.
Haddock was the second most favoured, followed by salmon, tuna and plaice in third, fourth and fifth respectively.
One-quarter prefer their fish grilled, one-fifth liked it fried and the same proportion opted to bake it.
Britons are creatures of habit when it comes to fish, the survey found, with three-quarters tending to stick to the same type when eating it at home.
Top 10 most commonly consumed fish
1. Cod
2. Haddock
3. Salmon
4. Tuna
5. Plaice
6. Mackerel
7. Sardines
8. Trout
9. Kippers
10. Pollock
SWNS
Register for free to continue reading
Registration is a free and easy way to support our truly independent journalism
By registering, you will also enjoy limited access to Premium articles, exclusive newsletters, commenting, and virtual events with our leading journalists
Already have an account? sign in
Join our new commenting forum
Join thought-provoking conversations, follow other Independent readers and see their replies