Iceland's Hekla volcano eruption could spark 'major disaster' at any moment, experts warn
'Hekla is a dangerous volcano... This is a risky moment which we need to take seriously,' professor says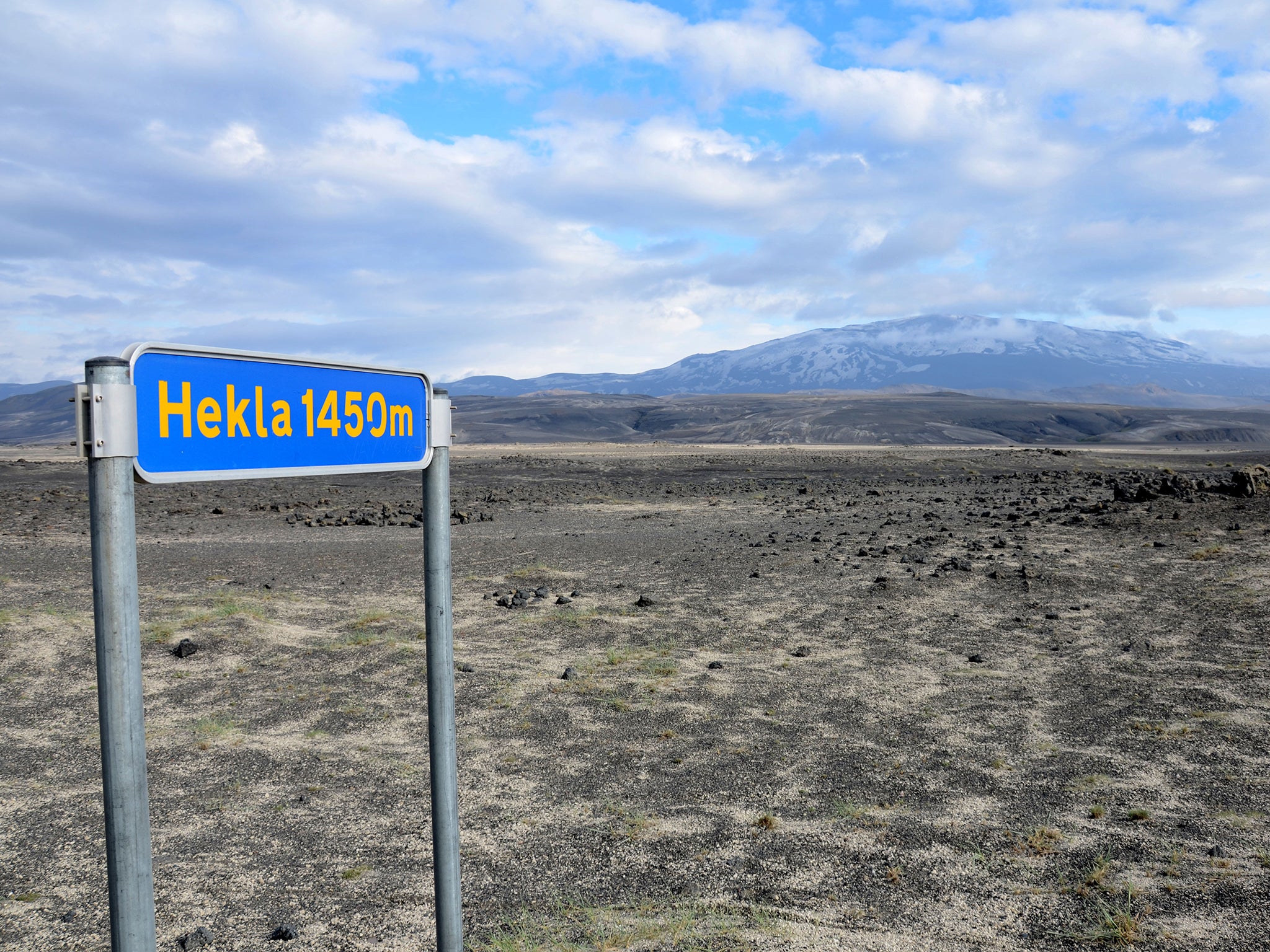 A volcano in Iceland could prompt a "major disaster" with an eruption at any moment, a geophysics expert has warned.
Located in the southern part of the country, Hekla last erupted in 2000 and scientists say another could be due - potentially causing widespread disruption to flights across the continent.
And geophysics professor Páll Einarsson, from the University of Iceland, warned people not to travel to the volcano, which is popular with tourists.
According to the professor, readings from inside the volcano are higher than before its last two eruptions, meaning it could blow at any minute after 16 years of silence.
"Hekla is a dangerous volcano," he told Icelandic news website Visit.is.
"We could be looking at a major disaster when the next eruption begins if we are not careful.
"Hekla has become a very popular tourist destination. Nowadays, there are tourist groups on Hekla most of the summer.
"There are also 20-30 planes full of passengers flying right over the top of Hekla every day."
Undersea volcano erupts near Tonga
Show all 16
The country has some of the world's most active volcanoes, with close monitoring of 30 out of 130 on the island classed as live volcanic systems.
Professor Einarsson explained measurements indicated Hekla had been gathering magma, and that internal pressure was considerably higher than it was before its last eruptions.
Prior to 2000, Mt Hekla had erupted regularly every decade since 1970.
Professor Einarsson added: "This is a risky moment which we need to take seriously.
"Hekla is ready – at any moment."
Just 30 miles away from Hekla is Eyjafjallajökull, another active volcano on the island, which made headlines across Europe when it erupted in 2010, sending a massive plume of volcanic ash into the atmosphere.
The fallout from the eruption saw air traffic effectively grounded over Europe, which in turn had a knock-on effect on international flights.
From April 14 to 25 that year, flights were cancelled due to the damage the particles from the ash cloud, which was sweeping across the continent, could cause plane engines.
It was the largest shut down of airspace since Second World War, leaving millions stranded around the world.
Join our commenting forum
Join thought-provoking conversations, follow other Independent readers and see their replies