India just banned all forms of disposable plastic in its capital
National tribunal prohibits use of cutlery, bags and other plastic items amid concern over pollution of the sea and air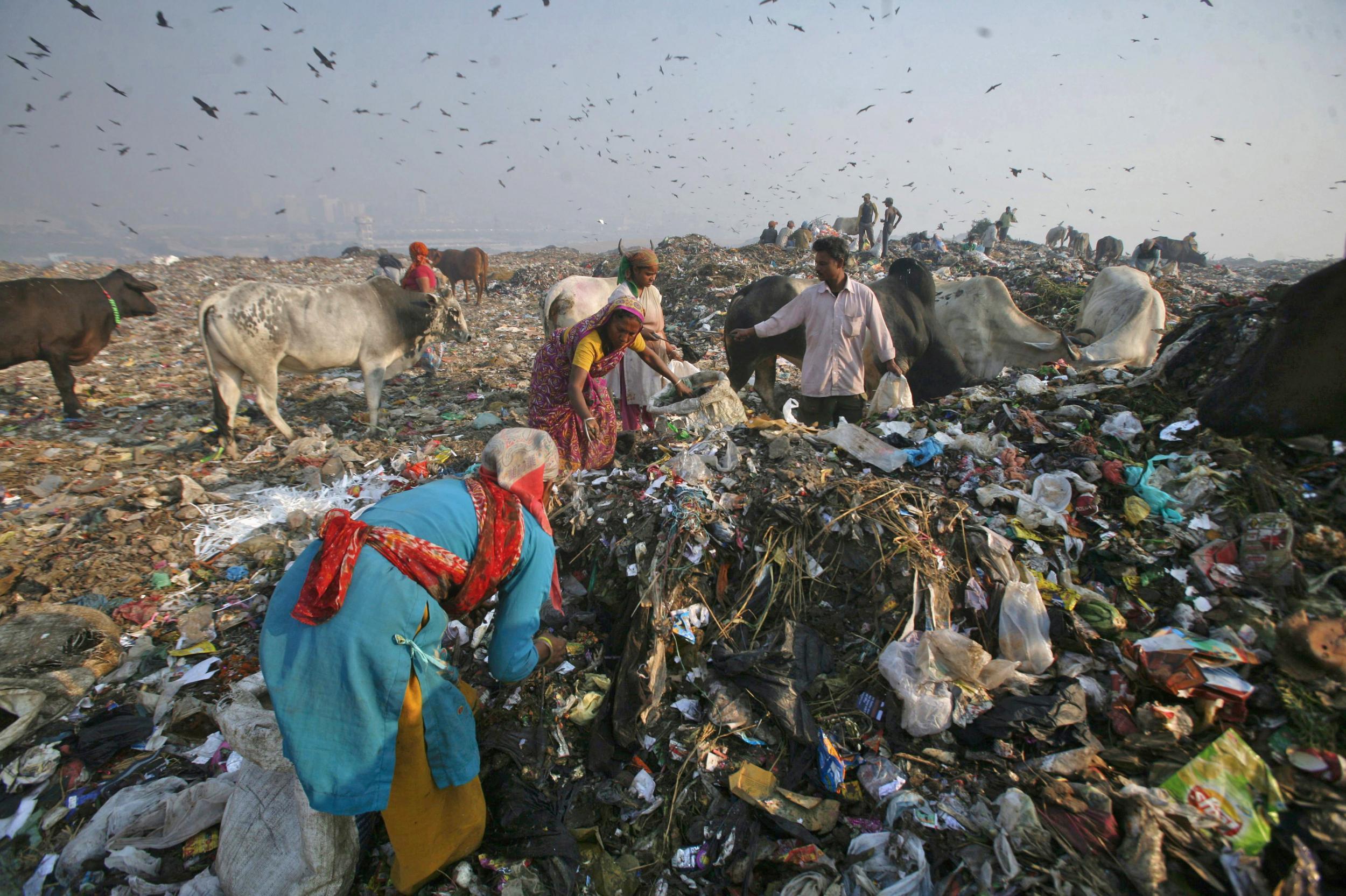 India's capital city Delhi has introduced a ban on disposable plastic.
Cutlery, bags, cups and other forms of single-use plastic were prohibited by the National Green Tribunal (NGT).
There is particular concern in the country about the amount of plastic waste it produces. According to the Times of India, it is one of the top four polluters in the world.
The ban affects the whole National Capital Territory (NCT) area of Delhi.
It was introduced after complaints about the illegal mass burning of plastic and other waste at three local rubbish dumps, which has been blamed for causing air pollution. The sites are supposed to operate as waste-to-energy plants.
The Tribunal said in a statement: "Each of these sites is a depiction of the mess that can be created for environment and health of people of Delhi.
"We direct that use of disposable plastic is prohibited in entire NCT of Delhi.
"The Delhi government shall take steps for storage and use of plastic materials."
The ban came into force at the start of this month.
"All the corporations … and other public authorities, including NCT of Delhi, are directed to take immediate steps for reduction and utilisation of dumped waste," the Tribunal added.
India elephants with knitted jumpers
Show all 9
After Theresa May visited India in November last year, analysts commissioned by Greenpeace calculated the air pollution was so bad it probably had slightly shortened her lifespan.
She was exposed to air that was 36 times more toxic than in London during the three-day trade mission to Delhi.
This article has been corrected to remove the suggestion that India is responsible for 60 per cent of the plastic waste dumped in the oceans
Join our commenting forum
Join thought-provoking conversations, follow other Independent readers and see their replies