India bans imports of waste plastic to tackle environmental crisis
Tighter rules come a year after China implemented similar ban, prompting western nations to send rubbish elsewhere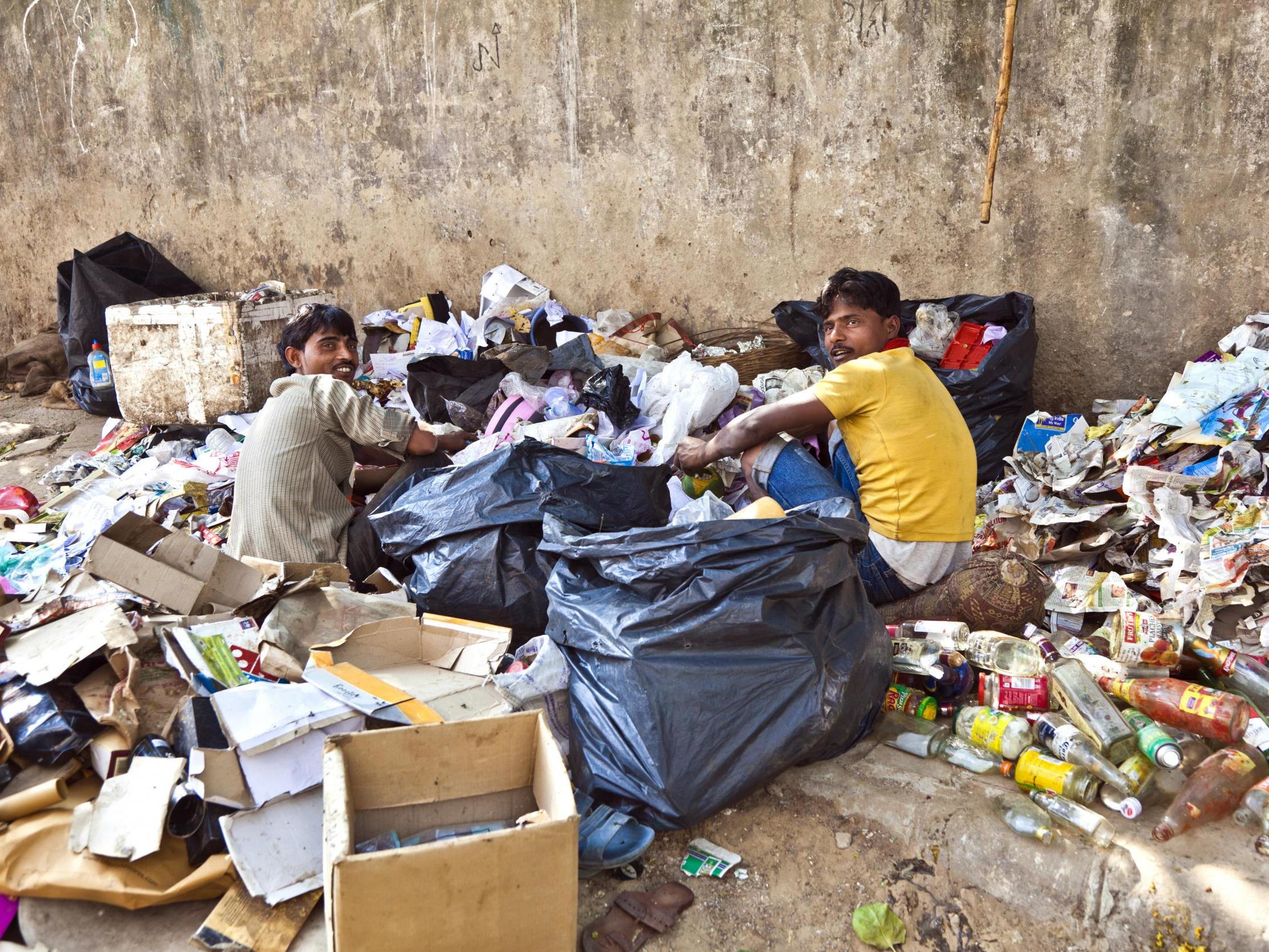 India has banned imports of waste plastic a year after China, the world's biggest importer of scrap plastic implemented a similar ban on western imports.
The move is to reportedly close the gap between waste generation and recycling capacity.
India generates 26,000 tons of plastic waste every day.
"The country has now completely prohibited the import of solid plastic waste by amending the Hazardous Waste Rules on March 1," an environment ministry official said.
"It has been done keeping in consideration 'ease of doing business' and boosting 'Make in India' initiative by simplifying the procedures under the rules, while at the same time upholding the principles of sustainable development and ensuring minimal impact on the environment," the ministry said, according to the Economic Times.
Plastic waste across the world: in pictures
Show all 15
India has committed to completely phasing out single-use plastics by 2022.
Imports of plastic waste had previously been widely banned, but in some parts of the country, regional provisions in special economic zones (SEZs) allowed local governments to accept plastic waste imports, while another scheme – export oriented units (EOUs) – allowed businesses to procure resources from abroad.
Through these schemes the UK had been among the countries sending plastic waste to India.
The UK, along with the US, Germany, Japan and Mexico, were among the biggest exporters of scrap plastic to China until the ban came into force in 2018.
Since then, UK plastic waste being exported to Malaysia more than trebled, making it the main destination for British plastics.
Exports to Vietnam increased by 50 per cent, while the amount sent to Thailand shot up 50-fold.
The shift has caused alarm over some of the countries' questionable records on pollution levels.
Though the UK government has been vocal in its support of measures to reduce plastic usage, much of the waste currently circulating in the world's oceans is thought to originate in developing countries with less effective waste management infrastructure.
After China's announcement that it would no longer accept "foreign garbage", environment secretary Michael Gove said the UK had to "stop offshoring our dirt" and deal with its plastic waste at home.
But at the time, India was mentioned as one destination for plastic rubbish as a "short term" alternative destination to China.
Last year a Defra spokesperson told The Independent the government's ambition "was to handle more of our waste in the UK" and that "in the short term, alternative markets have been found in response to the China restrictions including Malaysia, Turkey and India".
Join our commenting forum
Join thought-provoking conversations, follow other Independent readers and see their replies