Indonesia could ban new palm oil plantations to stop forest fires
Indonesia's President Joko Widodo has proposed a halt on granting new land for palm oil plantations to reduce environmental damage caused by the industry
Sadie Levy Gale Comments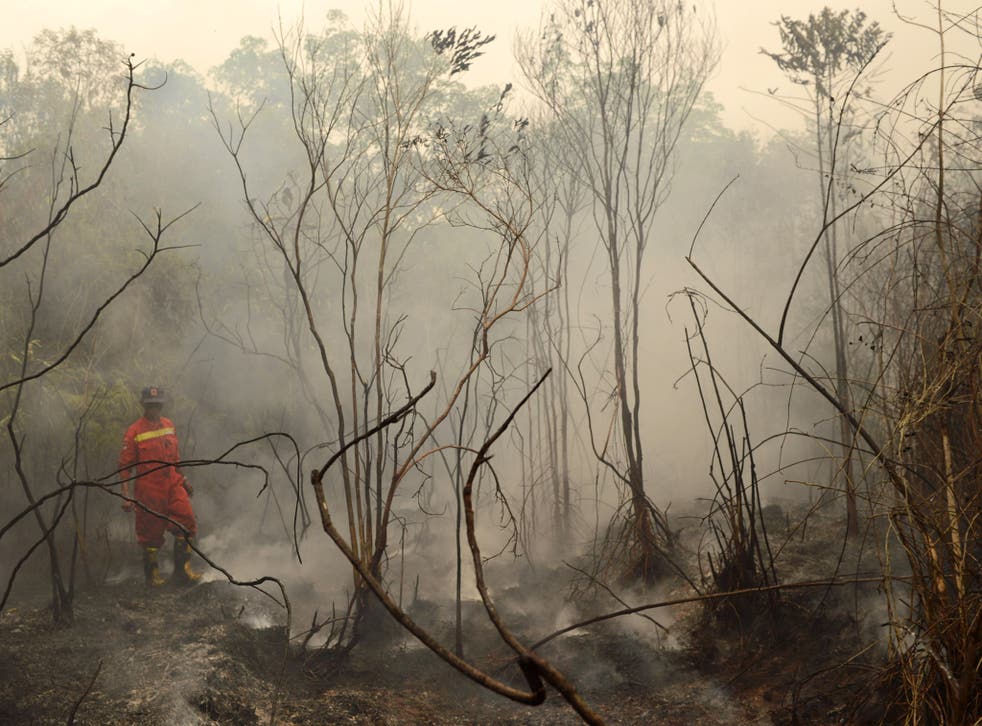 Indonesia is taking steps to ban new palm oil operations after forest fires in the country last year were partly blamed on the industry's expansion, but producers warn the move could affect the economy.
President Joko Widodo has proposed a halt on granting new land for palm oil plantations. The country is the world's top producer of the edible vegetable oil – a main ingredient in goods such as biscuits, shampoo and make-up.
It is the latest move by Mr Widodo aimed at reducing environmental damage caused by the industry and preventing annual smog outbreaks in Indonesia.
"Palm oil concessions available at the moment are already adequate," Mr Widodo said in a statement. He urged producers to concentrate on using better seeds to increase their yields.
The demand for palm oil has soared in recent years, and plantations in Sumatra island and the Indonesian part of Borneo have expanded to meet demand, bringing huge profits to companies and tax revenues to the government.
The growth has been blamed for the destruction of tropical forests that are home to endangered species, and forest fires that occur every year due to illegal slash-and-burn clearances in the dry season.
Bu the Indonesian Palm Oil Association warned that palm oil is a mainstay of South-East Asia's biggest economy, and supports 24 million jobs.
"Palm oil is a strategic sector which contributed $19 billion in exports in 2015," Tofan Madji, a spokesman for the group, told ABC news.
"It contributes to economic growth, especially in remote areas."
Activists were cautious about the proposal, with Greenpeace Indonesia warning it would not be effective unless the Government introduced tough regulation rather than "presidential instruction", ABC news reported.
Kiki Taufik, a Greenpeace Indonesia forest campaigner told ABC news that various parts of government would need to work effectively together for the ban to operate smoothly.
He told them: "This is probably one of the hardest parts – lack of coordination among officials is common and it often leads to bad implementation of regulations".
Forest fires in 2015 destroyed more than two million hectares of forest throughout Indonesia, according to Nature. Aggravated by the El Nino weather pattern, the fires were among the worst the country has seen.
Register for free to continue reading
Registration is a free and easy way to support our truly independent journalism
By registering, you will also enjoy limited access to Premium articles, exclusive newsletters, commenting, and virtual events with our leading journalists
Already have an account? sign in
Join our new commenting forum
Join thought-provoking conversations, follow other Independent readers and see their replies