Investors with $2.8 trillion in assets unite against Donald Trump's climate change denial
As US President ramps up support for fossil fuels, some of the world's biggest funds demand end to coal and oil subsidies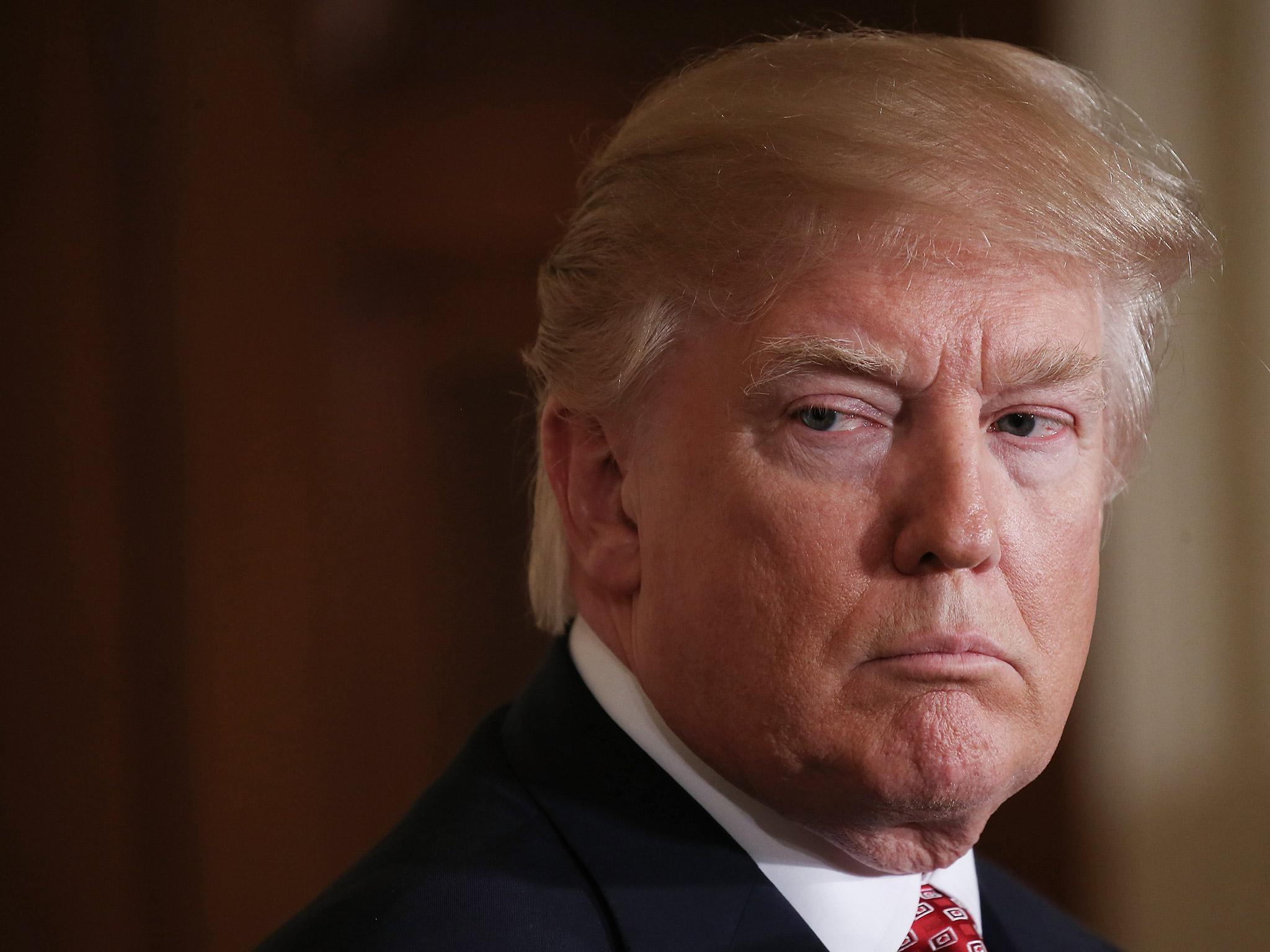 The world's biggest investors are joining forces to unite against Donald Trump in the fight against climate change.
The US President has repeatedly denounced climate change as a hoax peddled by China and has pledged to relax environmental regulations, spur investment in fracking and sack half of the staff at the US Environmental Protection Agency.
But as G20 foreign ministers meet on Thursday to prepare for a climate change summit in Hamburg in July, managers of funds with assets totalling more than $2.8 trillion - more than the entire annual GDP of the UK - called for leading economies to phase out fossil fuel subsidies within the next three years to avert a catastrophe.
The world must accelerate green investment and set a clear timeline "for the full and equitable phase-out by all G20 members of all fossil fuel subsidies by 2020," the 16 signatories wrote.
"Global investors and insurers are sending a clear message that burning public money through fossil fuel subsidies is not just bad for the planet, but bad economic policy too," said Shelagh Whitley, head of the climate and energy research programme at the Overseas Development Institute, a think tank.
Many members of the group, which includes Aegon Asset Management, Aviva Investors, Legal and General and Trillium, hold significant investments in fossil fuel companies but said a clear policy signal that clean energy will be backed would give them the confidence to shift their billions into renewables.
But so far no clear signal has come from the newly inaugurated US President, who has unashamedly favoured the US fossil fuel industry. He also told the New York Times that he has an "open mind" about the Paris Agreement which pledged to phase out greenhouse gas emissions from fossil fuels between 2050 and 2100.
The day after Mr Trump's January inauguration, he ordered the Environmental Protection Agency to delete all references to climate change from its website.
Business news: In pictures
Show all 13
Governments handed the fossil fuel industry a "shocking" $5.2 trillion in subsidies in 2015 - more than the entire world spends on healthcare - the IMF estimated in 2015.
The G20 countries have pledged every year since 2009 to end subsidies to prevent more heat waves, floods, droughts and rising ocean levels, but progress has been slow.
Research launched earlier this week by the Global Subsidies Initiative and the Overseas Development Institute found that ending subsidies for global fossil fuel production would have the same impact as eliminating all aeroplanes from the skies.
Join our commenting forum
Join thought-provoking conversations, follow other Independent readers and see their replies