After Irma, Caribbean islands told to brace for another hurricane: Jose
Alerts have been issued to islands that have already been destroyed by Irma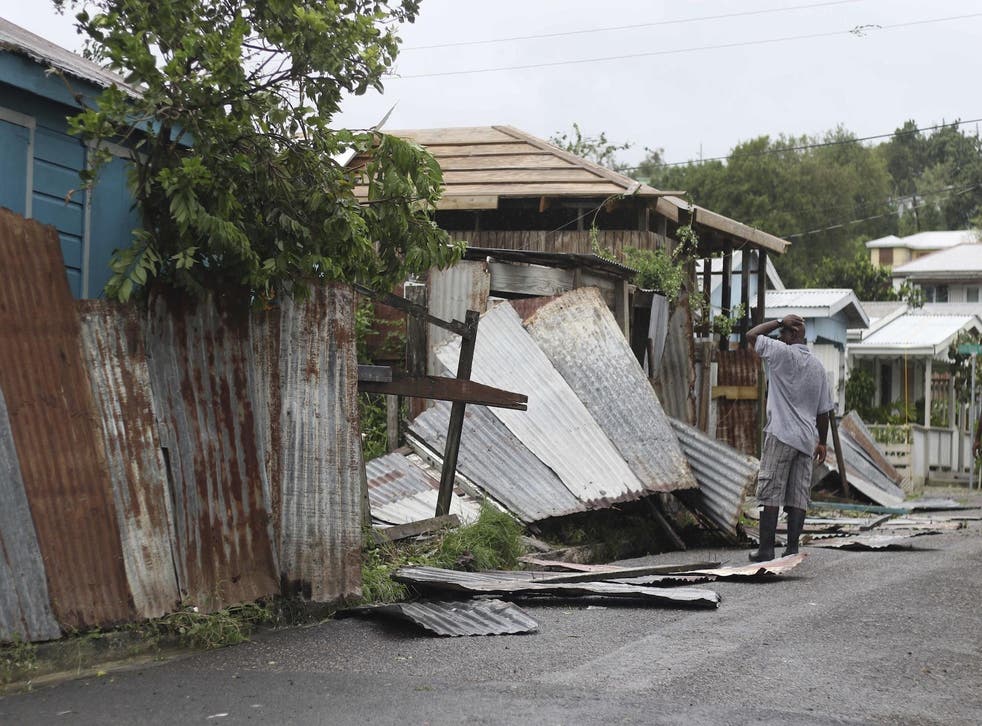 Caribbean islands are being told to brace for yet another major hurricane to rip through the Atlantic.
A hurricane watch has been issued for Barbuda – which has taken much of the damage from Hurricane Irma – amid worries that Jose will develop into another deadly storm. It is expected to become a major hurricane within hours, according to the US National Hurricane Centre.
Barbuda was already almost entirely destroyed by Irma, and most people have been left homeless by the extreme weather. Record 185 miles per hour winds arrived in the Caribbean and authorities are already struggling to help out those affected.
Barbuda, Hurricane Irma – in pictures

Show all 7
Jose is at the moment about 715 miles east of the Lesser Antilles, and is blowing with maximum winds of 90 miles per hour. It will pick up over time, scientists say, and is gradually moving north west.
Nasa said that it had first picked up "hot towers" that indicated the storm was strengthening, and that it has since become a hurricane.
Hurricane watches currently only apply to the northern part of the region, and for now it is not expected to make landfall in the US. The Leeward Islands includes places like Antigua, Anguilla and the British and US Virgin Islands.
But predicting its track is difficult, especially because its journey will be decided partly by the track of Hurricane Irma, which itself is moving somewhat unpredictably across the Atlantic.
Already, Antigua and Barbuda Prime Minister Gaston Browne says nearly every building on Barbuda was damaged when the hurricane's core crossed almost directly over the island early Wednesday and about 60 percent of the island's roughly 1,400 people are homeless.
After Jose, another hurricane named Katie is hovering in the southern Gulf of Mexico. That is expected to arrive at the vulnerable Mexican coast as a category 2 or 3 hurricane by early Saturday.
Join our new commenting forum
Join thought-provoking conversations, follow other Independent readers and see their replies