Jackdaws can identify 'dangerous' humans, scientists say
Jackdaws returned to their nests twice as quickly when they saw a threatening presence for the second time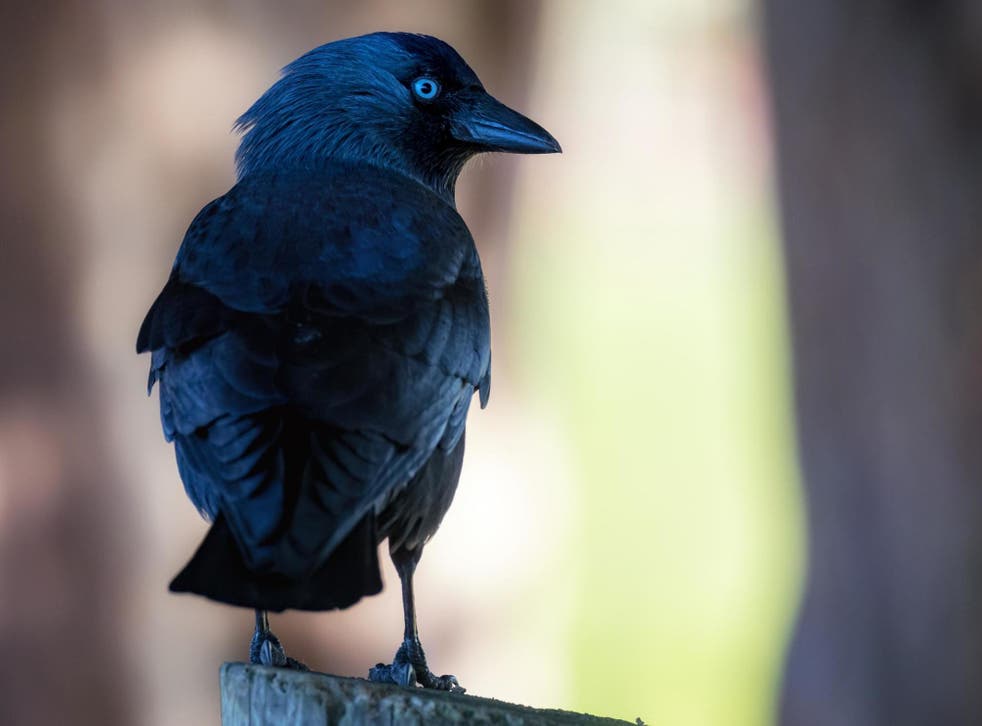 Jackdaws can identify "dangerous" humans from listening to each other's warning calls, scientists say.
The highly social birds will also remember that person if they come near their nests again, according to researchers from the University of Exeter.
In the study, a person unknown to the wild jackdaws approached their nest. At the same time scientists played a recording of a warning call (threatening) or "contact calls" (non-threatening).
The next time jackdaws saw this same person, the birds that had previously heard the warning call were defensive and returned to their nests more than twice as quickly on average. Birds that heard contact calls still returned to their nests but took longer – they took 63 per cent of the time compared to birds that had not heard the call at all.
The study, published in Royal Society Open Science, looked at 34 jackdaw nest boxes.
"One of the big challenges for a lot of animals is how to live alongside humans. People can provide some benefits, such as the food at bird feeders, but in some cases humans are also a threat," said lead author Victoria Lee, a PhD researcher at the University of Exeter.
"Being able to discriminate between dangerous and harmless people is likely to be beneficial, and in this case we see jackdaws can learn to identify dangerous people without having had a bad experience themselves," she said.
Wildlife Photographer of the Year awards 2019: Preview

Show all 15
Jackdaws are the smallest members of the crow family and have a light grey patch on their neck and pale white iris.
They are known for forming strong bonds with mates and will stay together for life – even if they have years of unsuccessful breeding.
These highly social creatures roost and feed together, and will even encourage other jackdaw to follow them if they find a good source of food.
"This study provides important evidence that animals use social learning to assess the level of risk posed by individual humans," researchers wrote in the paper.
"Understanding how social learning shapes antipredator responses is vital to predicting and mitigating the effects of human activity, and provides valuable insights into how cognitive abilities influence adaptation to changing environments."
Join our new commenting forum
Join thought-provoking conversations, follow other Independent readers and see their replies