Japan to build 250-mile-long, four storey-high wall to stop tsunamis
The proposal is not without controversy, however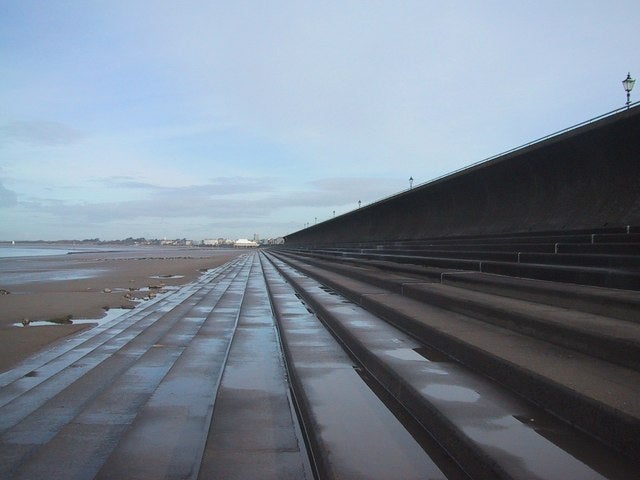 Japanese authorities have unveiled plans to build a giant 250-mile long sea barrier to protect its coastline from devastating tsunamis.
According to the proposals, the £4.6bn ($6.8bn) barrier would reach 12.5m high in some places – stretching taller than a four storey building.
It would be made out of cement – and actually be composed of a chain of smaller sea walls to make construction easier.
The plan comes four years after a huge tsunami ravaged Japan's north-eastern coast.
There is much debate in Japan about whether the plan is good value for money, however.
Last year Prime Minister Shinzo Abe's wife Akie Abe said she was against the idea and suggested that other solutions to Japan's tsunami problem could be found.
"Please do not proceed, even if it's already decided," she told an audience in New York City last September. "I ask, is building high sea walls to shield the coast line really, really the best?"
Some critics say the plan could have a very negative impact on marine wildlife, while others have raised objections about the wall blocking the view out to sea.
The Boxing Day tsunami - 10 years on
Show all 10
Others worry it may not be effective.
"The safest thing is for people to live on higher ground and for people's homes and their workplaces to be in separate locations. If we do that, we don't need to have a 'Great Wall,"' Tsuneaki Iguchi, who was mayor of Iwanuma, a town inundated in the most recent major tsunami, told the AP news agency.
The 2011 Tōhoku earthquake and tsunami, often referred to in Japan as the Great East Japan Earthquake, was the most powerful tremor ever to have hit the country and triggered a tsunami 40m high.
4.4m households in Japan were left without electricity and three moderate nuclear meltdowns were triggered at the Fukushima nuclear powerplant.
The cost of the damage could run as high as £23bn ($34bn) according to early estimates.
Join our commenting forum
Join thought-provoking conversations, follow other Independent readers and see their replies