After John Kerry, EU climate chief also back Cop28 president's appointment
'We have some really tough cookies in that sector that we need to address'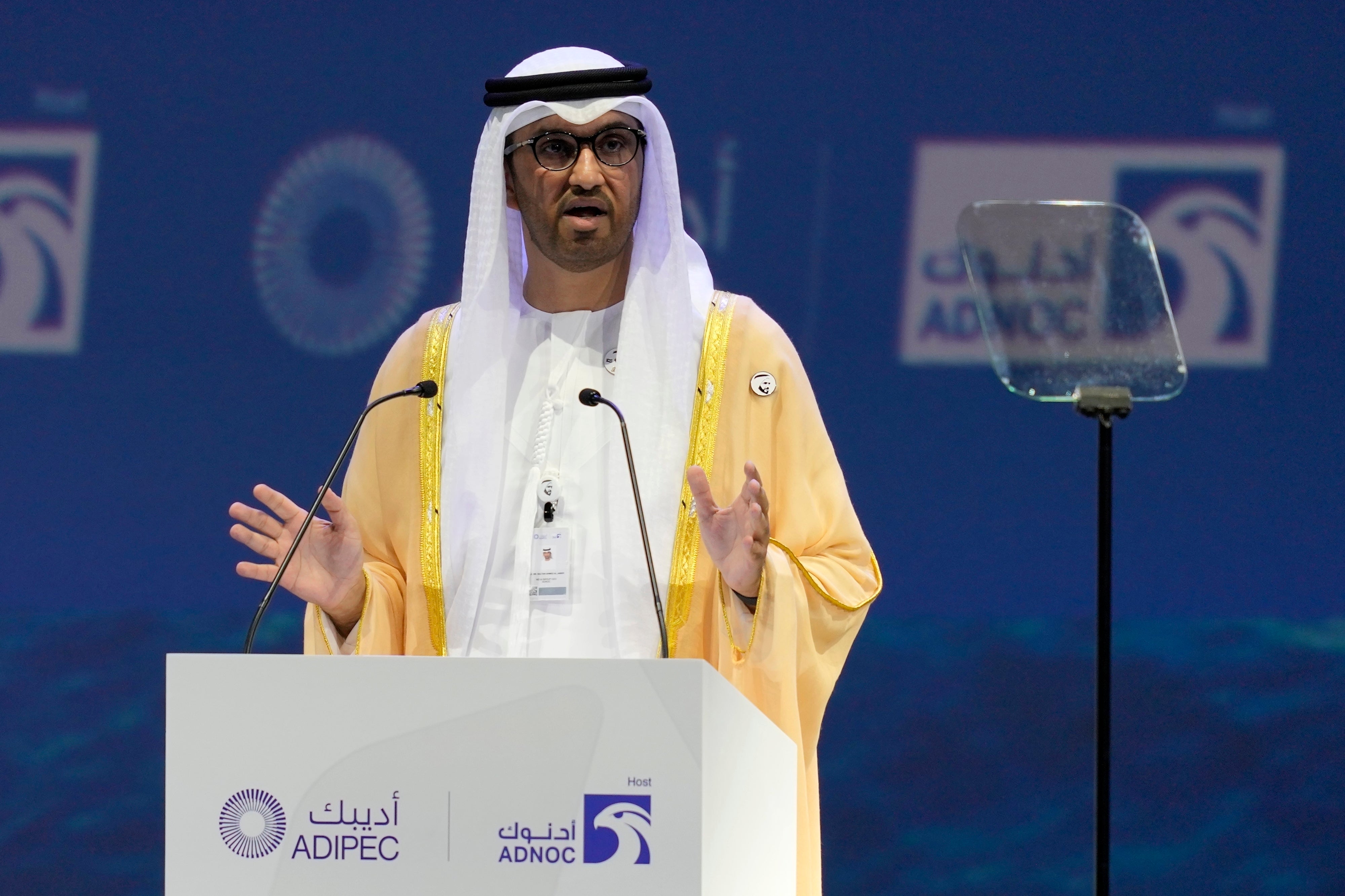 After US climate envoy John Kerry, EU climate chief Frans Timmermans has also defended the appointment of oil company CEO Sultan Ahmed Al Jaber as the president of this year's UN climate negotiations being held in the UAE.
Mr Timmermans said the appointment of Mr Al Jaber, which has sparked widespread criticism by climate activists, can help tackle global fossil fuel "tough cookies" and swing them behind the energy transition.
"There was some criticism... he's CEO of an oil company but look at his impressive track record," Mr Timmermans, the European Commission's Green Deal chief and lead EU negotiator, said.
"He started with sustainability policies long before anyone else in the oil and gas sector was convinced," he added, referring to Mr Al Jaber's role in founding Masdar, the Abu Dhabi-based global renewables giant.
"We have some really tough cookies in that sector that we need to address, but I want them on board – I don't want them vilified."
"I want him... to help convince other executives in oil and gas to finally start investing in the transition towards renewable energy," said Mr Timmermans, adding that the fossil fuel sector has assets that will be "essential in a post-carbon world" such as logistics capabilities and scientific know-how.
The appointment of Mr Al Jaber, the CEO of Abu Dhabi state oil company Adnoc, has been criticised by organisations and advocacy groups who equated it to asking "arms dealers to lead peace talks".
However, his appointment also received support from US climate envoy John Kerry, earlier who cited his work on renewable energy projects.
In an interview Sunday with the Associated Press, the former US secretary of state acknowledged that the Emirates and other countries relying on fossil fuels to fund their state coffers face finding "some balance" ahead.
However, he dismissed the idea that appointment of the oil giant's CEO should be automatically disqualified due to him leading the Abu Dhabi National Oil Co.
"I think that Dr Sultan al-Jaber is a terrific choice because he is the head of the company. That company knows it needs to transition," Mr Kerry said.
"He knows — and the leadership of the UAE is committed to transitioning."
Join our commenting forum
Join thought-provoking conversations, follow other Independent readers and see their replies