Boris Johnson's climate plan is not ambitious enough to reach UK's net-zero target
Analysis of the government's own figures shows that new proposals will not cut emissions fast enough to reach the UK's climate goals. Daisy Dunne takes a closer look
Friday 20 November 2020 07:41 Comments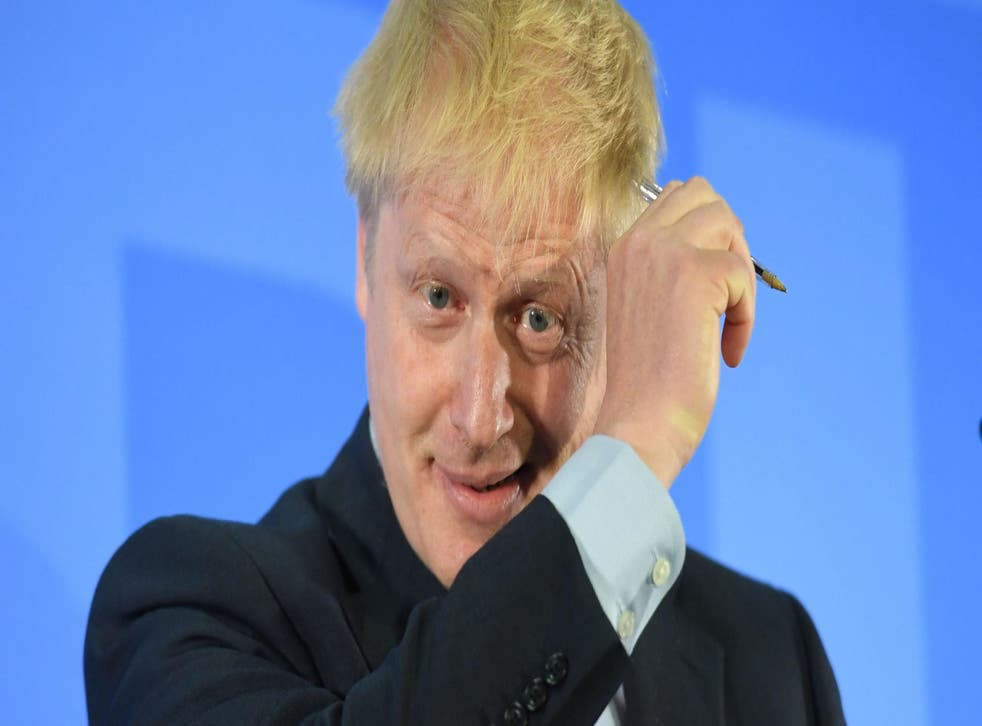 Boris Johnson's long-awaited 10-point climate plan sparked a frenzy of congratulatory messages from Conservative ministers and commentators when its first details were released this week.
The government said its new green package, which will bring forward a ban on petrol and diesel cars and boost nuclear power, among other measures, aims to mark "the beginning of the UK's path to net zero."
"My 10-point plan will create, support and protect hundreds of thousands of green jobs, whilst making strides towards net zero by 2050," the prime minister said upon its launch on Tuesday night.
However, full details of Mr Johnson's plan were not released to the public until Wednesday afternoon. And a quick analysis of the details of the plan suggests that the new measures announced by the prime minister are not ambitious enough to reach the government's near-term climate goals, or its target of net-zero emissions by 2050.
"There's a gap between the government plans, even with this new set of proposals, and meeting the fourth and fifth carbon budgets, and there's a second gap between the fourth and fifth carbon budgets and the path we would need to follow to hit net zero," Dr Simon Evans, deputy editor of the climate change website Carbon Brief, told The Independent.
"Carbon budgets" are limits on the total greenhouse emissions that the UK should emit in order to be inline with its long-term climate goals. Each budget spans a five-year period. They were introduced under the 2008 Climate Change Act and are set by parliament on the advice of UK's independent climate advisors, the Committee on Climate Change (CCC).
Until now, five carbon budgets have been set in law, spanning the period from 2008 to 2032. The country's fourth carbon budget was set in 2011 and spans the period 2023 to 2027, while its fifth budget was set in 2016 and cover 2028 to 2032.
Analysis by Dr Evans shows that the measures outlined in Mr Johnson's 10-point plan are unlikely to reduce the UK's greenhouse gas emissions enough to be in line with the fourth or fifth budgets.
The UK's fifth carbon budget says the UK should limit its greenhouse gas emissions to 1,725 million tonnes of CO2 between 2028 and 2032. This is equivalent to cutting the UK's annual emissions by 57 per cent over this period, when compared to levels in 1990.
Official figures released at the start of November show that the UK's current policies would see the UK's emissions exceeding that budget.
"In those projections, there was a gap of about 350 million tonnes between where our emissions got to and where they would have needed to go if we were going to meet the fourth and fifth carbon budgets," said Dr Evans.
And, the new measures outlined this week would only decrease this 350-million-tonne shortfall by around 55 per cent, according to his calculations.
This also means that the new climate plan is currently not ambitious enough to meet the UK's net-zero target, he added.
In its full report on the 10-point climate plan, the government says that the new measures are "only the start".
It reads: "Over the next year we will work with industry to devise further sectoral plans and meet our carbon budgets and target of net zero by 2050.
"To drive our progress towards this national priority, the prime minister will establish a new Task Force Net Zero, putting a systems approach at the heart of our thinking."
A government spokesperson said: "Our Ten Point Plan demonstrates the UK's commitment to supporting hundreds of thousands of green jobs and tackling greenhouse gas emissions, as we forge ahead to reach net zero by 2050.
"This plan to deliver a green industrial revolution is an important step towards meeting the fourth and fifth carbon budgets and we'll be setting out more sector strategies this year to go even further."
Register for free to continue reading
Registration is a free and easy way to support our truly independent journalism
By registering, you will also enjoy limited access to Premium articles, exclusive newsletters, commenting, and virtual events with our leading journalists
Already have an account? sign in
Join our new commenting forum
Join thought-provoking conversations, follow other Independent readers and see their replies