Labour promises to ban fracking if it wins the next general election
The party has committed to back 'clean technologies of the future' rather than fracking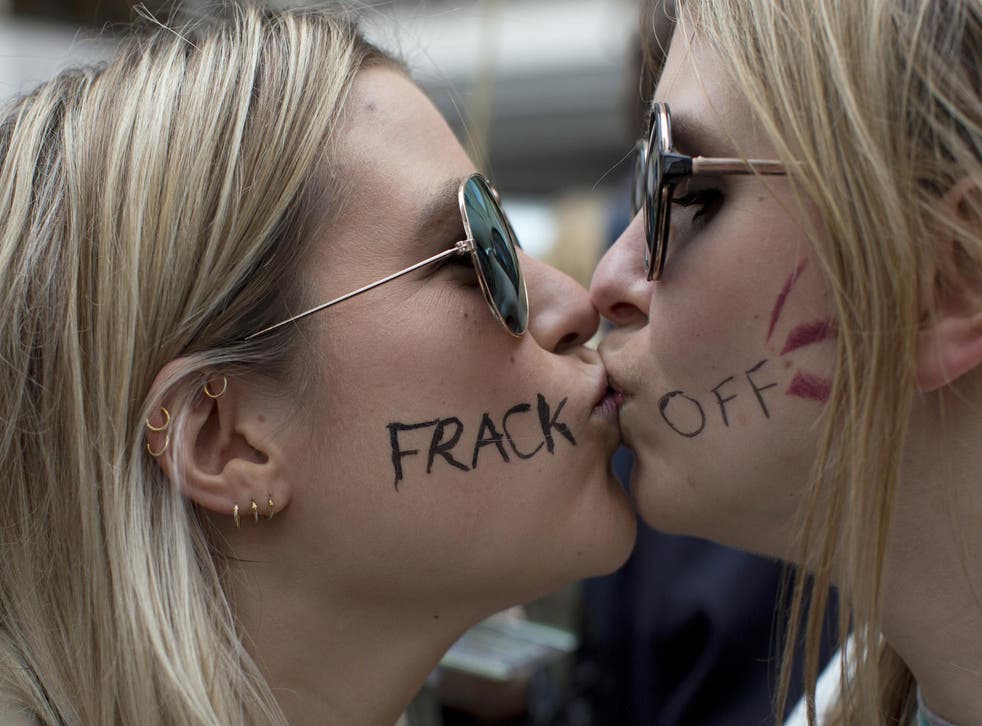 Labour has committed to ban fracking if it wins the next election.
The party has so far called for a moratorium on fracking in the UK, and criticised the environmental safeguards that have been weakened by the Conservative goverment.
But Barry Gardiner MP, the shadow energy and climate change secretary, is expected to announce today that the party will ban fracking outright.
"Today I am announcing that the next Labour government will ban fracking in the UK," Mr Gardiner is expected to say at the Labour conference.
"Fracking locks us into an energy infrastructure that is based on fossil fuels long after our country needs to have moved to renewables.
"The next Labour government will back the clean technologies of the future.
"We will consult with our colleagues in industry and the Trade Unions about the best way to transition our energy industry to create the vital jobs and apprenticeships we are going to need for the UK's low-carbon future."
Vivienne Westwood joins anti-fracking protest camp

Show all 8
The Labour Party has said that committing publicly and early to ban the energy will help provide certainty for investors. The news will help signal to people that Labour will look to move the country to an economy powered entirely by clean energy, it said.
The party says that it doesn't believe the returns from shale gas extracted through fracking will be enough to make up for the concerns about the technical problems fracking creates for the environment and communities.
But GMB, the union for energy workers, criticised the move – arguing that it would lead the UK to rely on "henchmen, hangmen and headchoppers for its gas". It would also have to transport that gas across oceans, doing further damage to the environment, it argued.
"Carting gas across oceans is not good from the environment and not good for security of supply in the UK," Gary Smith, GMB Scotland secretary said.
"Given we will need gas to heat our homes and power industry, the question is therefore where are we going to get our gas from. We are increasingly going to be dependent on regimes fronted by henchmen, hangmen and headchoppers for the gas we need. That isn't ethical and is surely an abdication of our environmental and moral responsibilities."
Jeremy Corbyn had already suggested that he would look to ban fracking if he were elected to government, but today's announcement marks the first time the party has committed to making it policy.
Join our new commenting forum
Join thought-provoking conversations, follow other Independent readers and see their replies