Latte levy welcomed by London cafe owner: 'Disposable cups are contaminating the environment'
UK throws away 2.5 billion paper coffee cups every year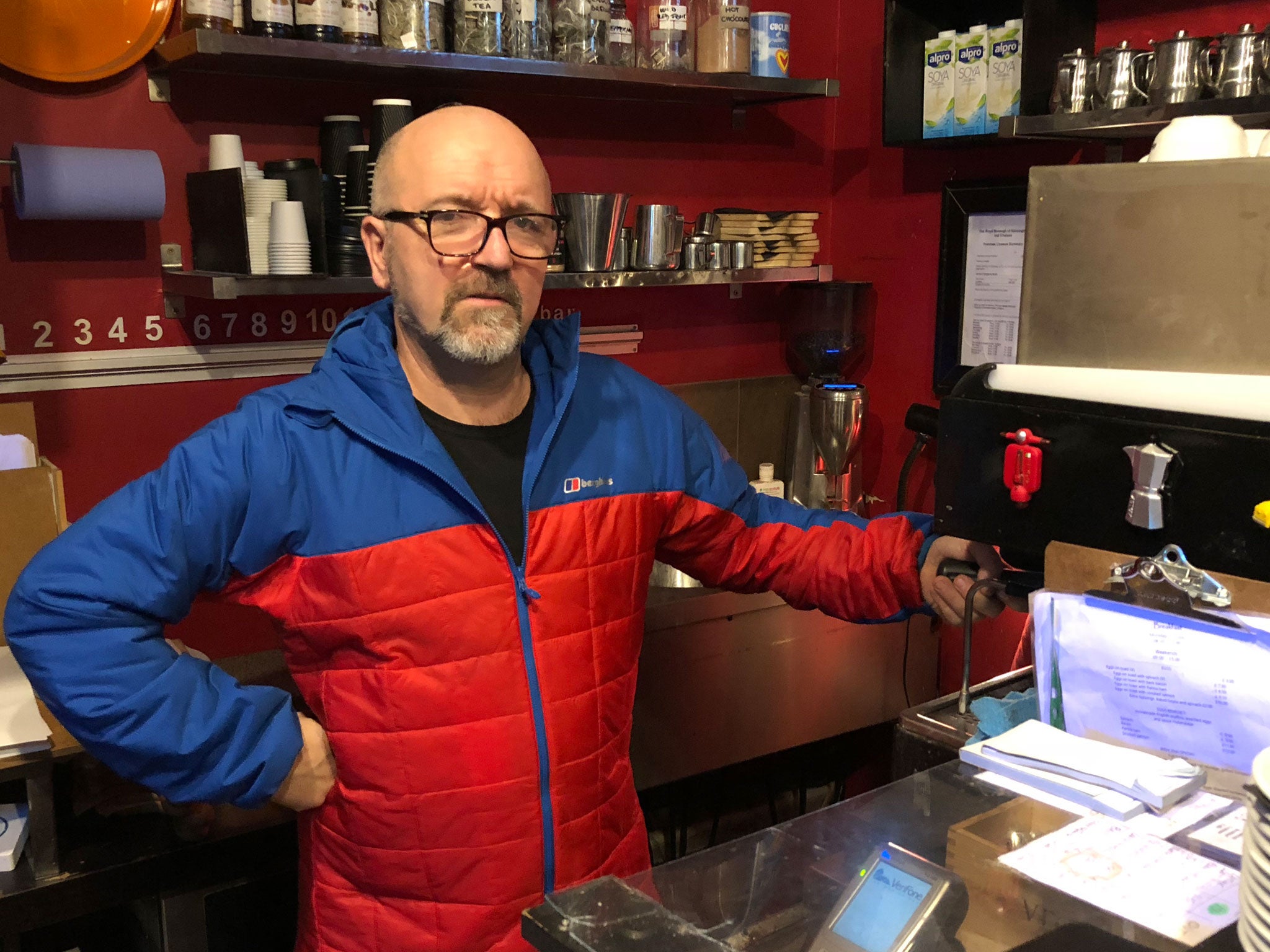 An independent coffee shop owner has given a cautious welcome to calls for a 25p charge on takeaway coffee cups to reduce plastic waste.
MPs on the Environment Audit Committee have argued that a so-called latte levy should apply to disposable cups with the revenue used to pay for improved recycling facilities.
Emidio Cicoria, who runs Ottoemezzo Café in Kensington, west London, said the 25p levy would likely reduce the number of paper or plastic cups sold, but warned that this could disproportionately target small cafes with a limited number of indoor seats.
"Adding 25p to the price of a coffee will be like the congestion charge. It would reduce the number of takeaway cups sold, but it won't stop them being sold entirely."
Mr Cicoria, who stressed he had no plans to introduce the 25p charge in his café, said environmental concerns had forced him to source biodegradable cups.
The UK throws away 2.5 billion disposable coffee cups every year.
Almost all of them are incinerated, exported or sent to landfill because their plastic lining makes them costly to recycle.
The café owner said the onus should be on takeaway cup manufacturers to produce cups that can be easily recycled.
"I am talking to my supplier about buying biodegradable cups instead. Hopefully that will happen because there is a big problem with contamination.
"It is a disaster, the world is completely contaminated. We are talking about thousands of people every day, often twice a day, buying these cups.
"We must encourage companies to change the way they produce the cups so they can be recycled."
Join our commenting forum
Join thought-provoking conversations, follow other Independent readers and see their replies