Leaf blowers contributing to 'insect armageddon' and should be avoided, German government warns
Environment ministry stops short of decreeing outright ban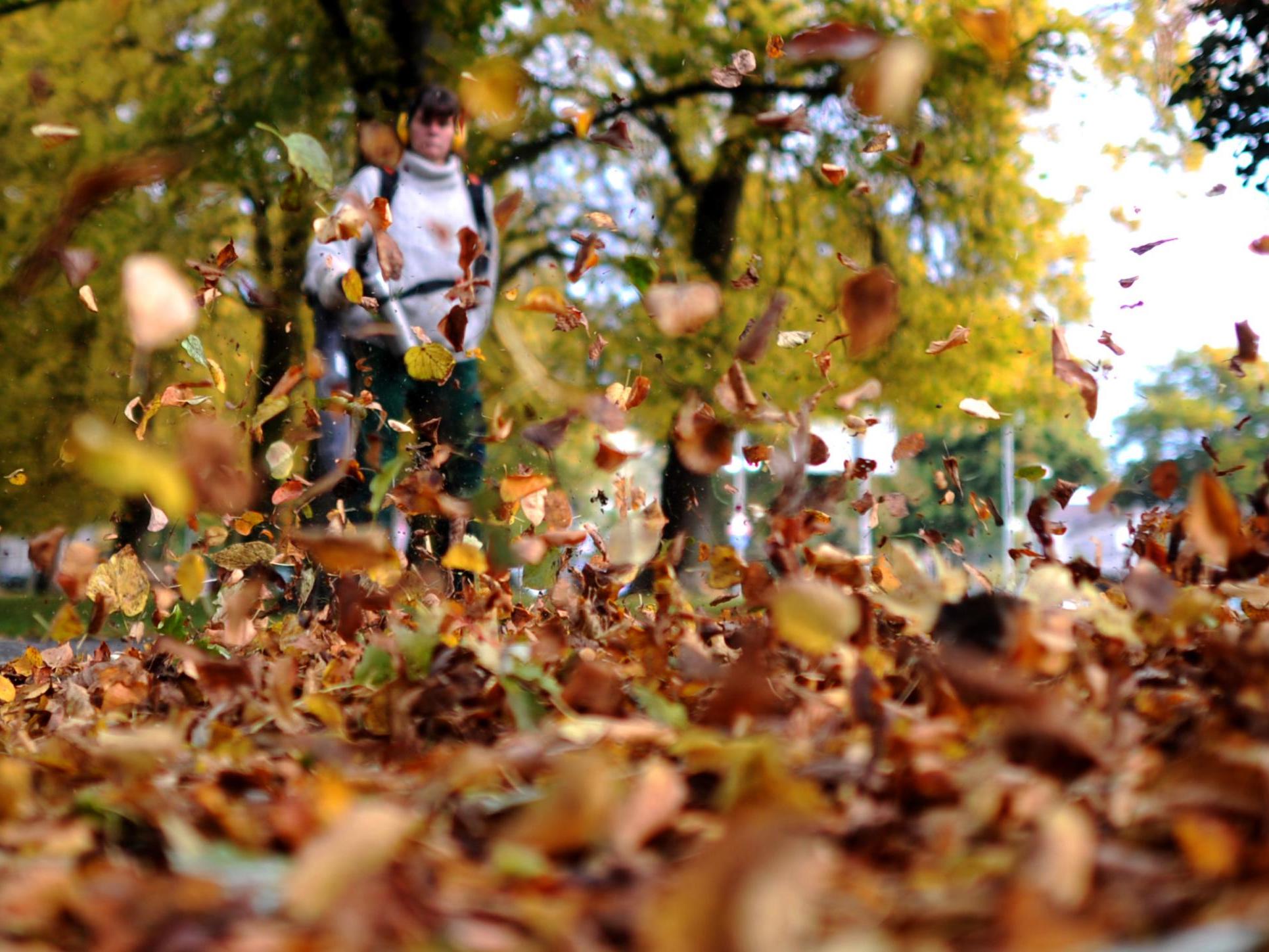 Leaf blowers are fatal to insects and should not be used unless absolutely necessary, the German government has told citizens, days after a disturbing new report warned than an ongoing "insect armageddon" threatens all life on Earth.
The often noisy gardening tools are heavily polluting and pose the "risk that small animals are absorbed or blown and thereby damaged", the Ministry for the Environment said.
The statement, which came at the urging of a Green MP, stopped short of ordering an all-out ban, saying the machines should be avoided except for situations where they are "indispensable".
It is the latest in a raft of measures taken by the German government to protect insect populations, after a 2017 study suggested that within 30 years flying insects had declined by more than 75 per cent in 60 of the country's protected areas.
The move follows a report from a top UK ecologist, published last week, which warned bugs are dying out eight times faster than larger animals, with 40 per cent of the roughly one million known insect species facing extinction as a result.
Insects at risk of extinction
Show all 12
"If insect declines are not halted, terrestrial and freshwater ecosystems will collapse, with profound consequences for human wellbeing," Professor Dave Goulson's report for the Wiltshire Wildlife Trust concluded.
Professor Goulson said: "The main causes of decline include habitat loss and fragmentation, and the overuse of pesticides. Wild insects are routinely exposed to complex cocktails of toxins which can cause either death or disorientation and weakened immune and digestive systems."
Germany was one of the first countries where scientists tried to quantify the extent of insect population decline for all species. Researchers were shocked by their findings in 2017, which came at a time when UK scientists first began to question the widespread use of industrial pesticides.
In September, the German government announced a roughly €100m (£85m) action plan to protect insects, which includes shoring up environmental regulation and limiting the use of pesticides. The controversial weed killer glyphosate will be banned by 2023.
But despite scores of cities across the US having previously instituted restrictions or bans on leaf blowers, the German government stopped short of calling for a ban.
The official statement said there was not enough scientific evidence of the harm caused by leaf blowers to support a ban, but did say: "Leaf blowers are not only deafeningly loud and pollute the air through their internal combustion engines, they also harm the soil biology seriously."
The dangers posed by leaf blowers hinted at a larger trend that could be harming insect populations, according to Dr Edward Turner, a lecturer at the University of Cambridge's zoology department and curator of insects at the university's zoology museum.
"I think that leaf blowers fall into the category of being 'too tidy' and this can be very bad for insects," Dr Turner told The Independent.
"Generally, if we were to cut our road verges and open grass areas less frequently, let some weeds grow along our pavements, and leave leaves to decompose more, I think it would benefit insects a lot.
"Really importantly ... We should limit our use of herbicides and insecticides to an absolute minimum, especially in our urban green spaces and gardens.
"Basically, I think we just need to be a little less tidy and a little more tolerant of 'weeds' and I think insects and therefore lots of other species would benefit."
Join our commenting forum
Join thought-provoking conversations, follow other Independent readers and see their replies