'Least ethical' British supermarkets named following French ban on stores throwing food away
UK Government faces calls to follow France in outlawing stores' food waste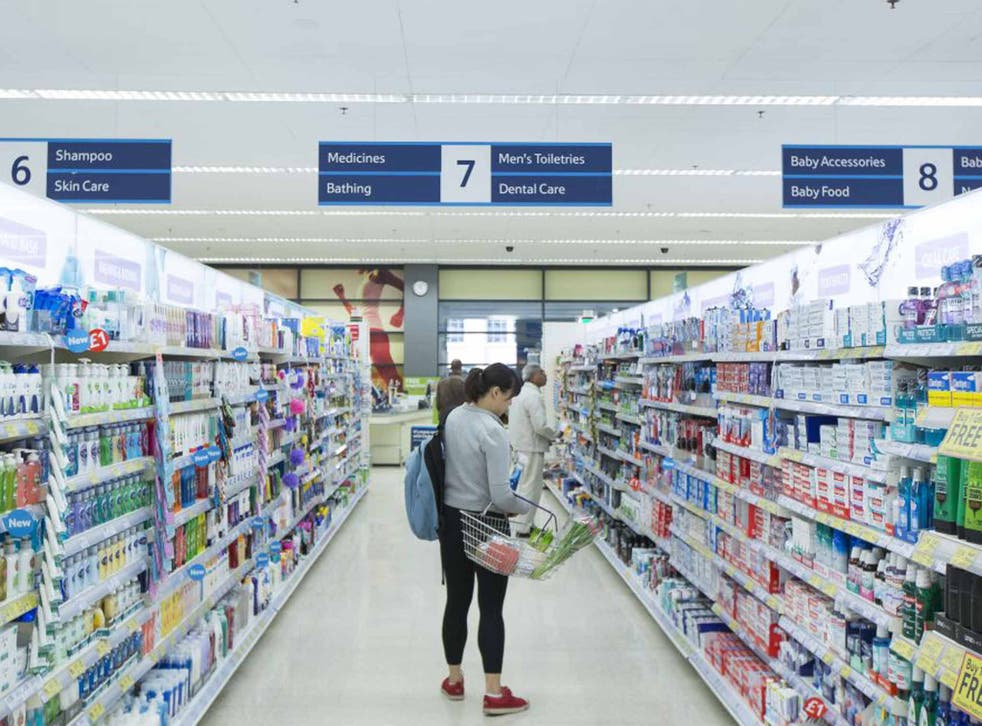 The most and least ethical supermarkets in the UK have been named, amid calls for the British government to follow the example of France and ban stores from throwing away food.
The French senate made headlines across the world when it passed the law banning major supermarkets from disposing of unspoiled food.
There is no legal requirement for British supermarkets to donate waste food to charity, but a number of politicians have backed calls for the UK to adopt a similar law.
A petition calling for similar measures to be introduced in the UK picked up over 150,000 signatures when the French legislation was first proposed last year.
And while only Tesco among major British supermarkets reveals how much it throws away each year, Ethical Consumer has compiled a ranking each of the UK's biggest chains based on their environmental efficiency, animal rights workers' rights, product sustainability and financial practices.
It says says Asda is the least ethical, followed by Lidl and Asda. Co-op was named as the most ethical.
An inquiry in 2014 estimated that 89,000,000 tonnes of food are wasted across the EU annually. The UK creates more waste than any other country in the EU, dumping 14,000,000 tonnes a year- or twice as much food per capita as the EU average.
More than half of this total is generated in households across Britain, with the manufacturing, retail and wholesale markets accounting for around 30% of the UK's total losses.
Food waste during Christmas
UK retailers and wholesalers are still wasting around 200,000 tonnes of food each year, and when their supply chains are factored in this figure rises to over 4,000,000 tonnes annually.
The figures put together by the magazine are intended to help consumers make direct comparisons between retailers. Full details of their methodology can be viewed via an interactive tool on their website.
The website says the information is "updated in real time" from a database of other studies and statistics.
According to the list, the most ethical shopping destination after the Co-op is Waitrose then home-delivery service Ocado. However, even the member-owned Co-operative still only scores a 5.5 EC out of 20 rating across the board. Asda receives a rating of just 0.5 out of 20.
With an 11.0 rating, the Co-op also comes out on top when the figures are adjusted to only account for environmental factors closely linked with food waste, such as climate change, habitat destruction and pollution. M&S and Sainsbury's also score relatively highly.
Tesco is of the few supermarkets to voluntarily publish its food waste statistics. The grocery giant wrote off 55,400 tonnes of food last year - slightly less than would be expected given its market share.
The supermarket is gradually extending a restribution scheme in collaboration with the charity FareShare, and claims it now gives away "4.7 million meals" of waste food annually. In October last year, Morrisons also announced it would be donating all its excess produce to charity.
Least ethical supermarkets

Show all 11
Asda, said it also worked with Fareshare.
Barry Williams,from the supermarket chain, said: "Asda has so far managed to provide over two million meals for people who are in dire need. We recognise there's still more for us to do, and by creating a way for manufacturers to send their food waste into our network, we can help Fareshare to supply up to six million more meals."
However, Ethical Consumer added: "In most cases your local independent grocery or wholefood shop will be the most ethical place to shop."
Join our new commenting forum
Join thought-provoking conversations, follow other Independent readers and see their replies