Leeds Bradford Airport expansion approval 'backwards step for climate'
Britain's climate advisers have said there should be no new net airport expansion if the country is to meet its 2050 net zero target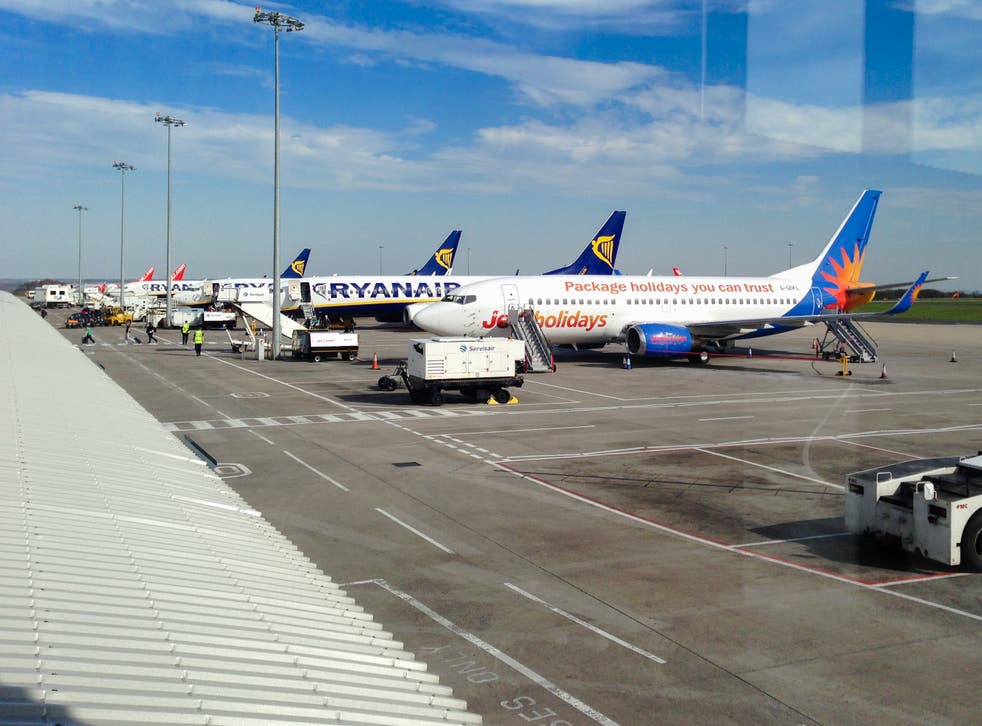 Leer en Español
Plans to expand Leeds Bradford Airport were approved on Thursday evening in what campaigners have called "a backwards step for the climate".
Leeds City Council voted in favour of the plans for building a new terminal and allowing more flights following eight hours of fraught deliberations.
Objectors to the plans, which included scientists and environmental campaigners, told councillors that further airport expansion would not be compatible with the UK's climate targets.
The decision came on the same day that the French government decided to scrap plans for a fourth terminal at Paris Charles de Gaulle Airport on climate grounds.
Follow all our latest coverage on the climate crisis here
Doug Parr, policy director at Greenpeace UK, said: "On the same day that France halts the expansion of an airport in Paris – for being incompatible with climate commitments – similar plans at Leeds Bradford Airport are given the thumbs up.
"I thought we were supposed to be leading the world on climate action? Yet, we can't even keep up with our nearest neighbours."
In December, the UK's independent climate advisers published a landmark report into how the country can reach net zero by 2050. The report recommended that there could be no new net airport expansion in the UK if the country is to achieve its net-zero goal.
Supporters of the £150m scheme in West Yorkshire said it would provide "benefits to the regional economy".
But Cait Hewitt, deputy director of the Aviation Environment Federation, a UK group campaigning for sustainable limits on air travel, said the decision would further "entrench" the growth of a "carbon-intensive industry with diminishing returns," for local people.
She said: "Most people want our local and national economies to be rebuilt in a way that gives us a better environmental future after the pandemic, with cleaner air and more green industries that can create and sustain green jobs.
"Encouraging a growth in aviation will take us in the opposite direction. Flying is one of the most environmentally damaging things an individual can do and there are no zero emissions planes on the horizon for commercial routes.
"With the UK's climate watchdog having now advised no net increase in UK airport capacity, decisions like the one taken today by Leeds City Council represent a backwards step."
The council's approval is subject to additional conditions that are yet to be negotiated. Once agreed, the plans will be passed to the government to approve, according to the council.
Join our new commenting forum
Join thought-provoking conversations, follow other Independent readers and see their replies