Leprosy threat to red squirrels prompts new study
Potentially lethal bacteria causes swelling and hair loss to the animals' ears, muzzle and feet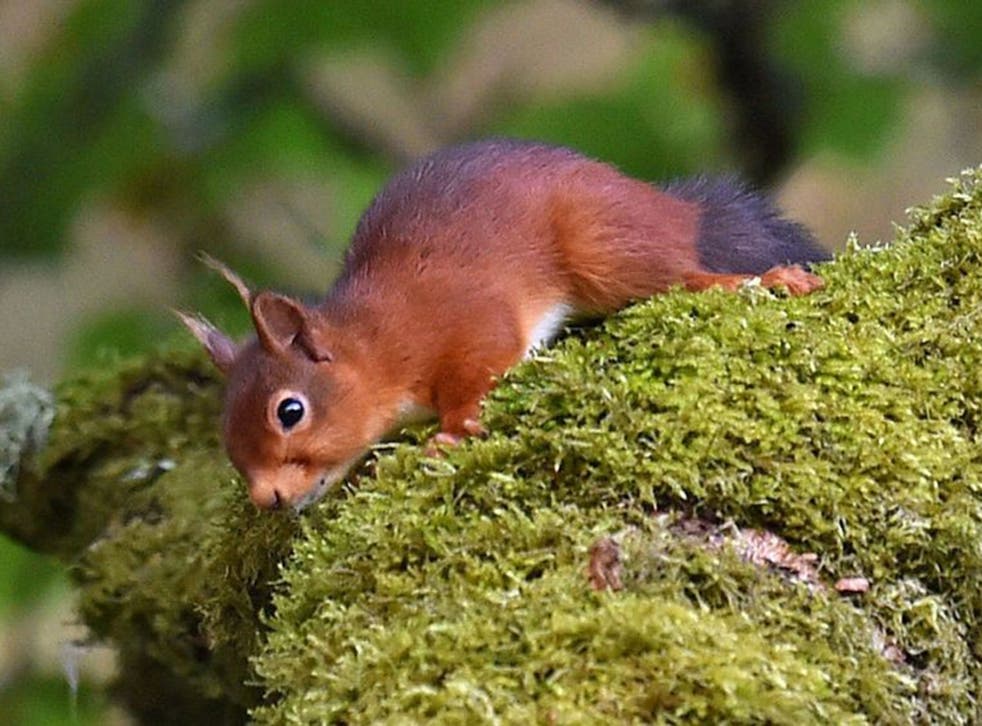 Wildlife experts have launched a study into how a strain of leprosy affects the UK's endangered red squirrels.
Little is know about the leprosy bacteria, which causes swelling and hair loss to the ears, muzzle and feet and has spread among the species.
The study aims to find out how the disease affects the animals, how it is passed between them and how conservationists can control the spread.
Leprosy was first identified in the species in Scotland in 2014 but is believed to have existed among the squirrel population for centuries.
Post-mortem examinations have also found it in the few spots in England where red squirrels can still be found such as on the Isle of Wight and Brownsea Island - an island owned by the National Trust in Poole Harbour, Dorset.
The research project will focus on Brownsea Island where the disease is thought to have existed for a while but has only recently been detected.
The island has an estimated population of 200 red squirrels.
Researchers from the University of Edinburgh will work with the National Trust and the Dorset Wildlife Trust, which manages a large nature reserve on the island.
Humane traps will be used to capture the squirrels for health checks, taking blood and other clinical samples before returning the mammals to the wild.
The island location will enable the researchers to study the animals in a contained location.
The public will still have access to the island while the research is being carried out as the risk to humans from the disease is negligible.
Lead researcher Professor Anna Meredith, of the University of Edinburgh, said: "The aim of our study is to find out how and why red squirrels catch leprosy, and how it affects individuals and populations.
"This disease appears to have been in squirrel populations in Scotland and England's south coast for some time.
"With this research we aim to help conservationists better understand the disease in this iconic species."
Until recently, the biggest threat to the native red squirrel population has been from their grey cousins which were brought over from North America in the 19th century.
Where not to visit if you love animals

Show all 9
Not only do the larger grey squirrels out-compete them, they are also carriers of the squirrelpox virus - which is deadly to the red variety of the species.
The red squirrel population has now fallen to 140,000 in the UK, with the majority found in Scotland.
Leprosy was once rife among human populations in Europe and Asia but is now treatment with antibiotics.
According to the World Health Organisation, over 213,000 cases were reported around the globe in 2014 but it is no longer classified as a public health problem.
Additional reporting by PA
Join our new commenting forum
Join thought-provoking conversations, follow other Independent readers and see their replies