'Licence to trash nature': Campaigners warn of new scheme that would allow house-building in biodiverse areas
Government's controversial programme known as 'biodiversity offsetting' could result in natural habitats for many species being developed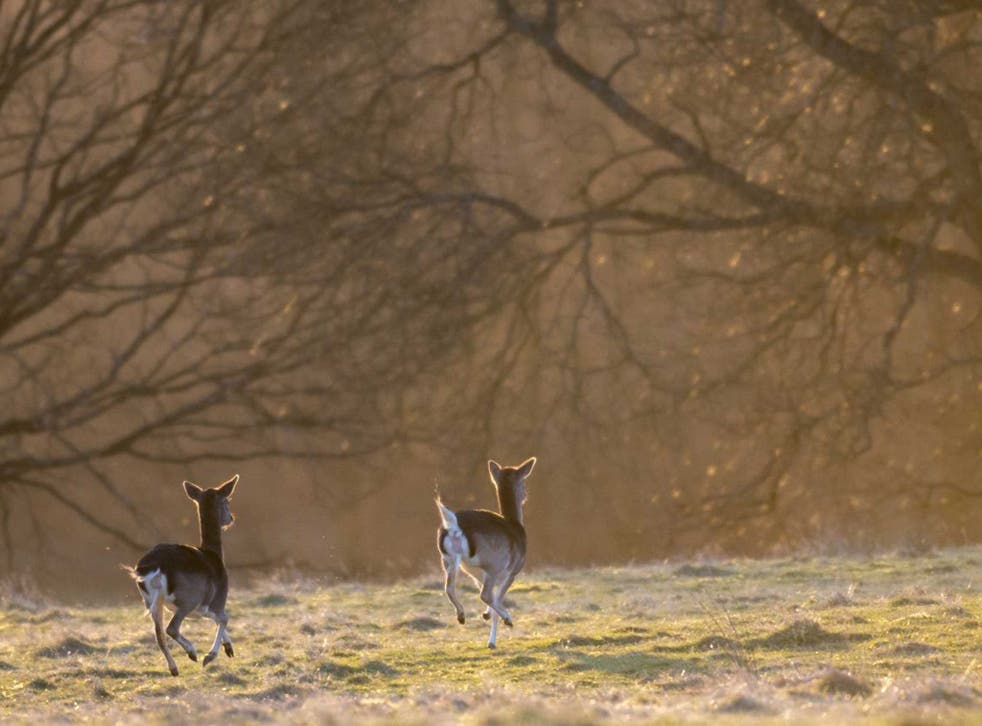 The Government has been accused of trying to introduce a policy feared by some to be a back-door "licence to trash nature" for housing developers.
According to campaign groups, a controversial programme known as "biodiversity offsetting" could result in natural habitats for many species – including chalk meadows, marshes and ancient forests – being developed for housing without adequate replacement. Under the proposals, developers are supposed to contribute funding towards offsetting damage done to wildlife, then used to re-create a similar habitat elsewhere.
But groups including the Royal Society for the Protection of Birds (RSPB) and Friends of the Earth have warned the scheme could backfire. The charity Friends of the Lake District even suggests it could create a "perverse incentive" to develop biodiverse areas because the combined cost of the land and offsetting could be cheaper than prime farmland elsewhere.
The Department for Environment, Food and Rural Affairs (Defra) is holding a public consultation exercise about introducing a national system, with responses due in by Thursday. However, in August, the Department for Communities and Local Government (DCLG) quietly published draft planning guidance that invited developers and councils to consider biodiversity offsetting, while noting Defra was still "looking closely at the costs and benefits".
But 17 conservation groups, including the RSPB, WWF and Campaign to Protect Rural England, have said in a joint statement that they are "concerned that a poorly implemented offsets system could have a negative effect on biodiversity", adding that similar schemes abroad had resulted in "net biodiversity loss". Among the areas that could be developed are sites of special scientific interest (SSSI) – those that house Britain's "very best" wildlife.
Friends of the Earth's planning adviser, Naomi Luhde-Thompson, said that a decision this year from Eric Pickles, the Communities and Local Government Secretary, to allow a quarry to be created in the 400-year-old Oaken Wood in Kent – home to rare lady orchids, nightingales and other important species – was a sign that the Government appeared to think there should be few limits on development. She added it was "quite mad" that even SSSI could be subject to offsetting which the Friends say is "not agreed policy".
Supporters of the proposals claim they could see hundreds of millions of pounds spent on environmental projects every year and even help to protect wildlife. But according to the campaign groups, there is currently little monitoring to ensure new habitats adequately replace those lost and continue to exist in the long term.
Tom Tew, chief executive of the Environment Bank, a private company set up to broker offsetting deals, admitted if it was "done very badly, in a completely unregulated way, there is a potential for it to go wrong". He said: "What we don't want is a sort of unregulated Wild West where a bunch of cowboys ride into town and say 'we can do it quicker and cheaper'. We understand people's concerns and we welcome oversight and regulation."
Mr Tew said the Environment Bank would monitor its own schemes, but expected the Government to set up a regulatory framework. He said offsetting was a "fantastic opportunity to get large sums of money put into habitat creation exercises", potentially as much as £500m a year nationwide.
"I'm an environmentalist," he said. "I want this system in place because it's going to conserve the environment, not the opposite."
A DCLG spokesman stressed development on SSSIs was allowed only in "exceptional circumstances", with "strong planning protections" in place. He added: "Biodiversity offsetting cannot be used to get around these existing legal protections."
Join our new commenting forum
Join thought-provoking conversations, follow other Independent readers and see their replies