London to build seven-mile 'bee corridor' to boost dwindling numbers of pollinators
More than 97 per cent of UK wildflower meadows have disappeared since Second World War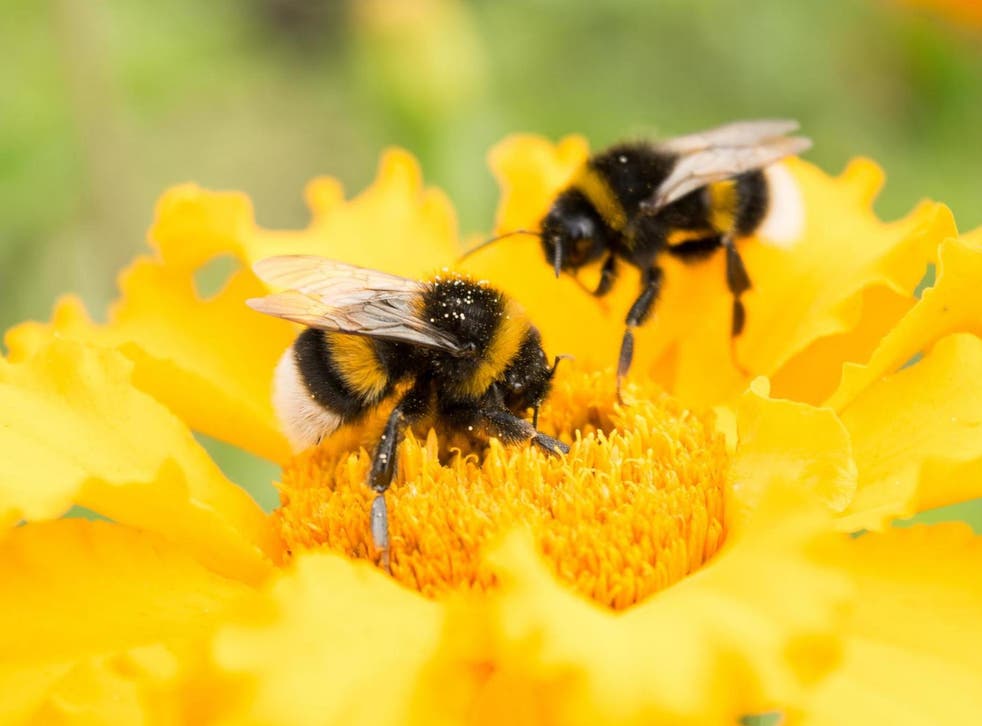 A London council is growing a seven-mile long "bee corridor" of wildflowers in an effort to boost the numbers of pollinating insects this summer.
Brent Council in north London is sowing 22 wildflower meadows in the borough's parks and open spaces, which together will form 50,000sq m of new flowering spaces and stretch seven miles in length.
The council said it believed the initiative to be the first of its kind in the capital.
The authority said workers were ploughing plots that have been picked as meadow areas. Once the ground is ready, seeds including ragged robin, cowslip and common poppy are to be sown to encourage more visits from pollinating insects.
Krupa Sheth, the council's lead member for environment, said: "Bees and other insects are so important for pollinating the crops that provide the food that we eat.
Dead bees scattered in pesticide protest

Show all 9
"We must do all we can to help them to thrive. I'm proud of Brent's commitment to boost biodiversity in the borough and look forward to seeing the meadows in full bloom in just a few months' time."
Brent council announced its bee corridor plans just after a major UN report detailed the devastating impact humans are continuing to have on the natural world.
The Intergovernmental Science-Policy Platform on Biodiversity and Ecosystem Services (IPBES) said wild mammals had declined by 82 per cent since 1980, space for natural ecosystems had halved, and one million species were now at risk of extinction as a result of human action.
Brent Council also cited a separate study published in the journal Nature last month, which showed a huge drop in the number of pollinating insects across the UK since the 1980s.
The study indicated the loss of wild habitats had played a large part in this, with more than 97 per cent of the UK's wildflower meadows having disappeared since the Second World War.
Many butterflies, bees, dragonflies and moths rely on these flowers to thrive.
Support free-thinking journalism and attend Independent events
Insect pollinators are vital for the maintenance of ecosystem health and for global food security. Insects are required to maintain the existence of 75 per cent of crop species, 35 per cent of global crop production and up to 88 per cent of flowering plant species.
Join our new commenting forum
Join thought-provoking conversations, follow other Independent readers and see their replies