London cyclist safety plan launched
Alan Jones
Tuesday 07 February 2012 12:11 Comments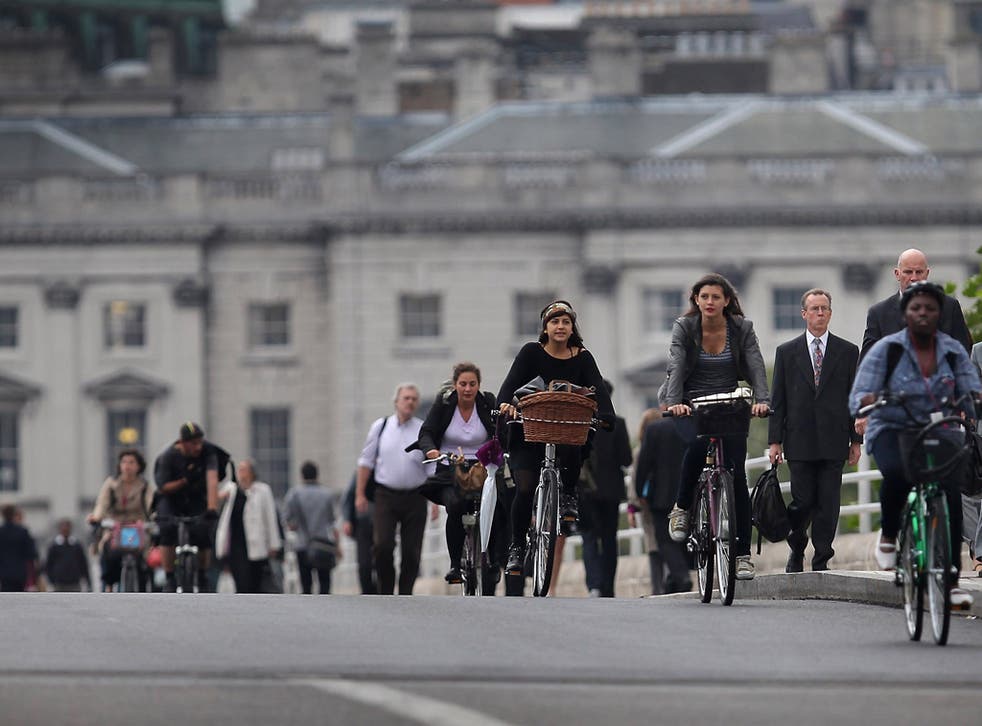 The first of 500 junctions to be reviewed under moves to improve cycle safety were announced today, including suggestions of giving bikes an "early start" at green traffic lights.
The move by Transport for London (TfL) follows the first cycle death of the year in the capital last Friday, which led to calls for urgent improvements.
A number of busy junctions in the capital are among those proposed as priorities for review by the summer, with the aim of delivering some improvements before the start of the Olympic Games.
Mayor of London Boris Johnson said: "We are seeing a step-change in both the way that people choose to travel, but also in the way that cyclists are viewed on our streets.
"That is why I firmly believe that we must now start to evolve the means by which we plan and manage our extensive network of roads, and why I have asked TfL to review hundreds of key junctions across the capital to specifically examine safety and provision for cyclists."
A new design for a roundabout in Bow, east London would give cyclists an early start at green lights, said TfL.
Meanwhile, Transport Minister Norman Baker today announced £15 million of new funding for sustainable travel projects across the country which will promote economic growth and cut carbon.
The investment is in addition to the £560 million local sustainable transport fund announced in January 2011.
The Government said the extra £15 million, heavily geared towards cycling, will support jobs, enhance access to employment and encourage greater use of more environmentally friendly transport.
Transport charity Sustrans will receive £8 million for projects to enhance cycle routes across England.
The remaining £7 million will be allocated through the Cycle Rail Working Group - the body which brings together representatives of the rail industry and the cycling sector - to improve integration between cycle and rail at stations.
PA
Register for free to continue reading
Registration is a free and easy way to support our truly independent journalism
By registering, you will also enjoy limited access to Premium articles, exclusive newsletters, commenting, and virtual events with our leading journalists
Already have an account? sign in
Join our new commenting forum
Join thought-provoking conversations, follow other Independent readers and see their replies