Homes belonging to half a billion people 'could be submerged by rising sea levels'
China and the US likely to be most affected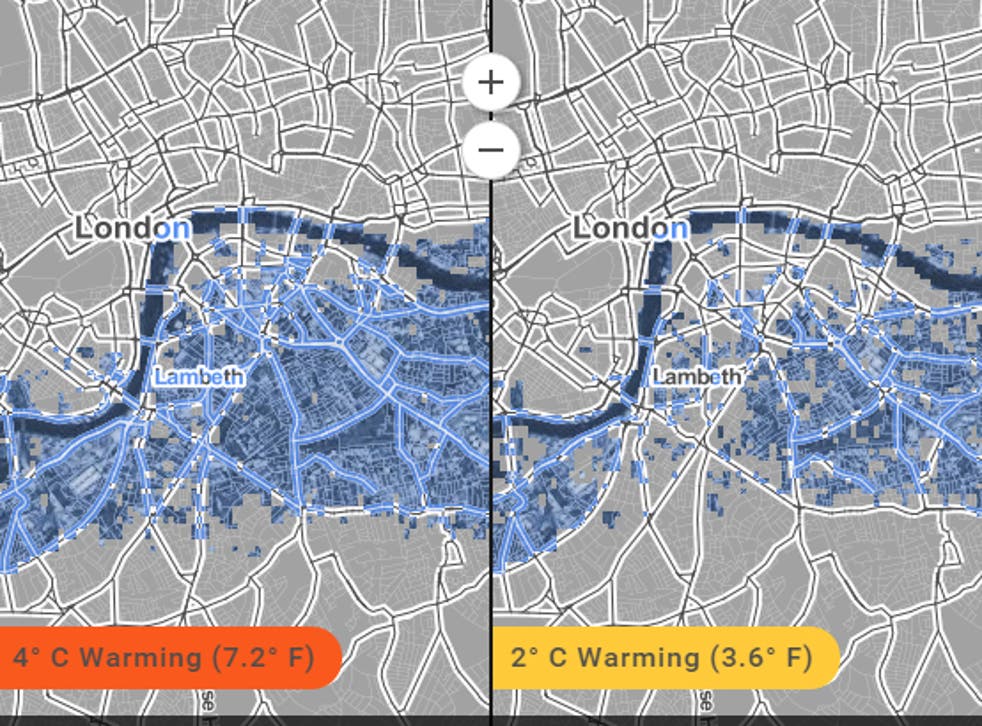 Homes belonging to more than half a billion people could be submerged by rising sea levels if the current rate of global warming continues, scientists have said.
A 2C increase in the Earth's temperature would result in houses occupied by 130 millon people being left underwater by rising sea levels, according to an investigation by research group Climate Central. However, a 4C change - which would be the likely scenrio at the current rate of increase - would impact more than 600 million.
The study comes ahead of the 2015 United Nations Climate Change Conference which will take place in Paris at the end of the month in which world leaders will try to thrash out an agreement to reduce gas emissions.
The interactive map below shows the cities and towns which could be fully or partially submerged by rising sea levels. Drag the map or search to see whether where you live could be affected.
The full effects of the sea level rise would take anywhere from 200 to 2,000 years to be fully realised, the report adds.
The report finds that China would be the most affected with 145 million living on land that would be potentially affected.
The power of 10: Helping to counter global warming

Show all 3
The US would also be a significant risk, with around 25 million currently living in areas at risk - including in New York.
A 4C rise would mean in London areas including Battersea, Chiswick and the entire borough of Lambeth would be submerged.
Vast parts of Edinburgh, Liverpool and Belfast would disappear while almost all of Cardiff and Dublin could be underwater.
Ben Strauss, a co-author of the report, told the AFP news agency: "The global stakes of climate change are crystal clear with sea level rise."
"The outcome at Paris can point us towards losing countless great coastal cities and monuments around the world, unending migration, and destabilisation, or towards preserving much more of our global heritage, and a more stable future."
Join our new commenting forum
Join thought-provoking conversations, follow other Independent readers and see their replies