London street lamps are being turned into electric car charging points
Street lamps in the London boroughs of Richmond Upon Thames, Hounslow, and Westminster have already set up charging points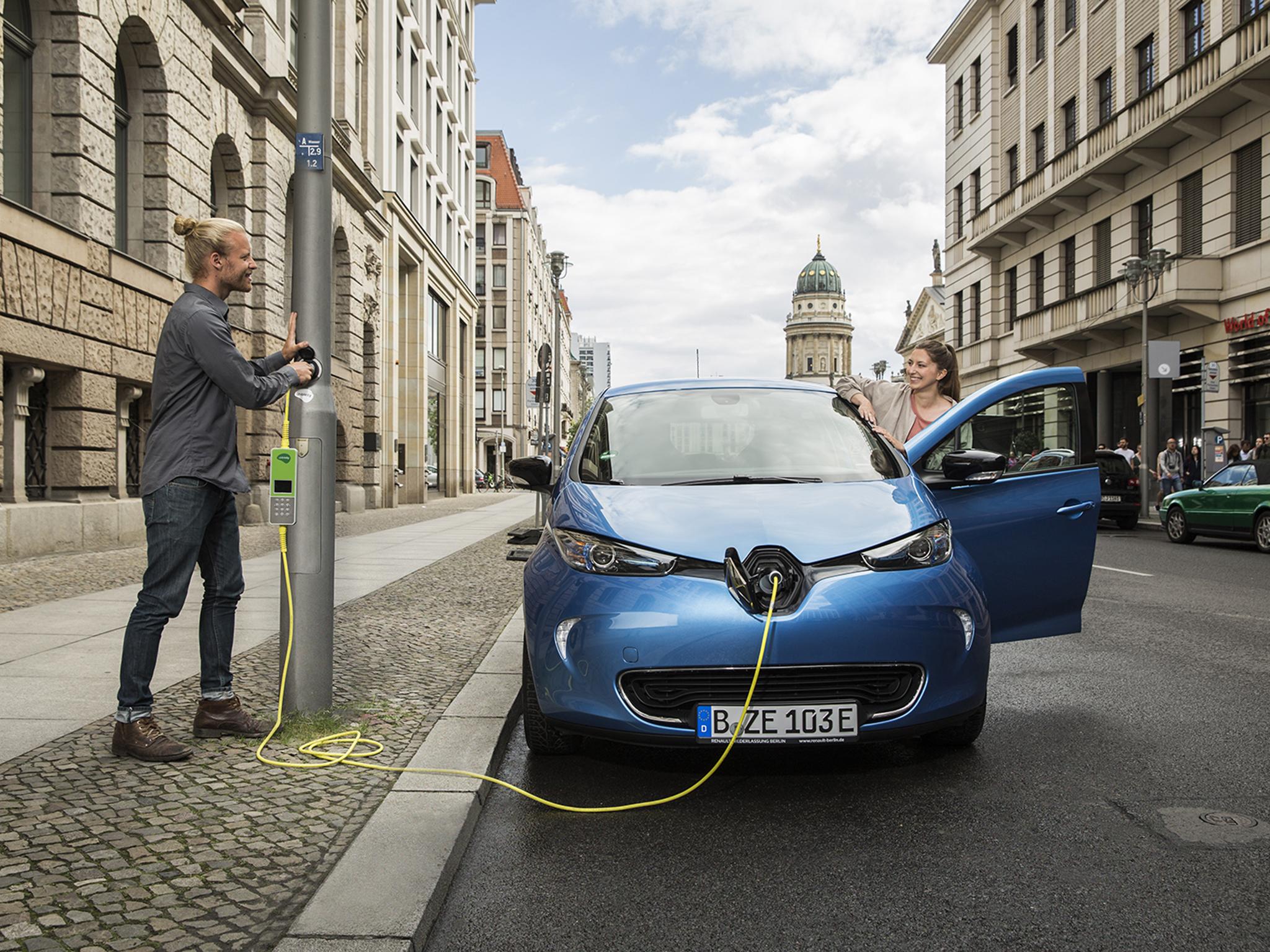 A number of London's street lamps are being adapted so they can also charge electric cars, making it easier for drivers to use the vehicles around the city.
German firm Ubitricity is working with a number of the capital's boroughs to install the streetlamps with energy efficient LEDs.
Owners of hybrid and electric cars can order a charging cable with an in-built electricity meter and will be able to charge their vehicles using lampposts in areas of Barnes, Hounslow, Twickenham, Kensington and Westminster.
The charging points offer a solution to the challenges of installing dedicated EV parking bays and removing parking spaces from the general supply, by giving residents who do not have access to off street parking the opportunity to charge their cars locally. However, the sockets offer lower power charging.
Greg Edwards, Transport Planner at the London Borough of Hounslow told the Daily Mail that the council had faced a number of challenges installing the infrastructure for electric vehicles in residential areas due to concerns of the cost of installation, charging points cluttering up streets, and implementing dedicated parking spaces.
He hopes this new charging method will provide a solution to these issues.
CES: World's fastest electric car unveiled
"Because the technology can be retrofitted into existing streetlights, we can avoid adding unnecessary street furniture to residential streets," he said. "And since we can connect to an existing electrical supply we also avoid any associated civils work, which subsequently reduces installation time and overall cost."
The borough of Kensington and Chelsea has approved having the charging points fitted into heritage lamps across the area.
Peter Buckwell, Richmond Council Cabinet Member for Highways, said poor air quality is "one of the biggest issues facing London" supporting the take up of electric cars is a key priority for the council.
"These zero or low emission vehicles have the potential to reduce local air pollution, but we have to provide the charging infrastructure if that is going to happen," he added.
"I hope that as we continue to roll out more charging points, even more residents will start buying electric cars."
Join our commenting forum
Join thought-provoking conversations, follow other Independent readers and see their replies