Lord Lawson and his climate change sceptics broke charity bias rules
Ex-Chancellor's Global Warming Policy Foundation guilty of blurring fact and comment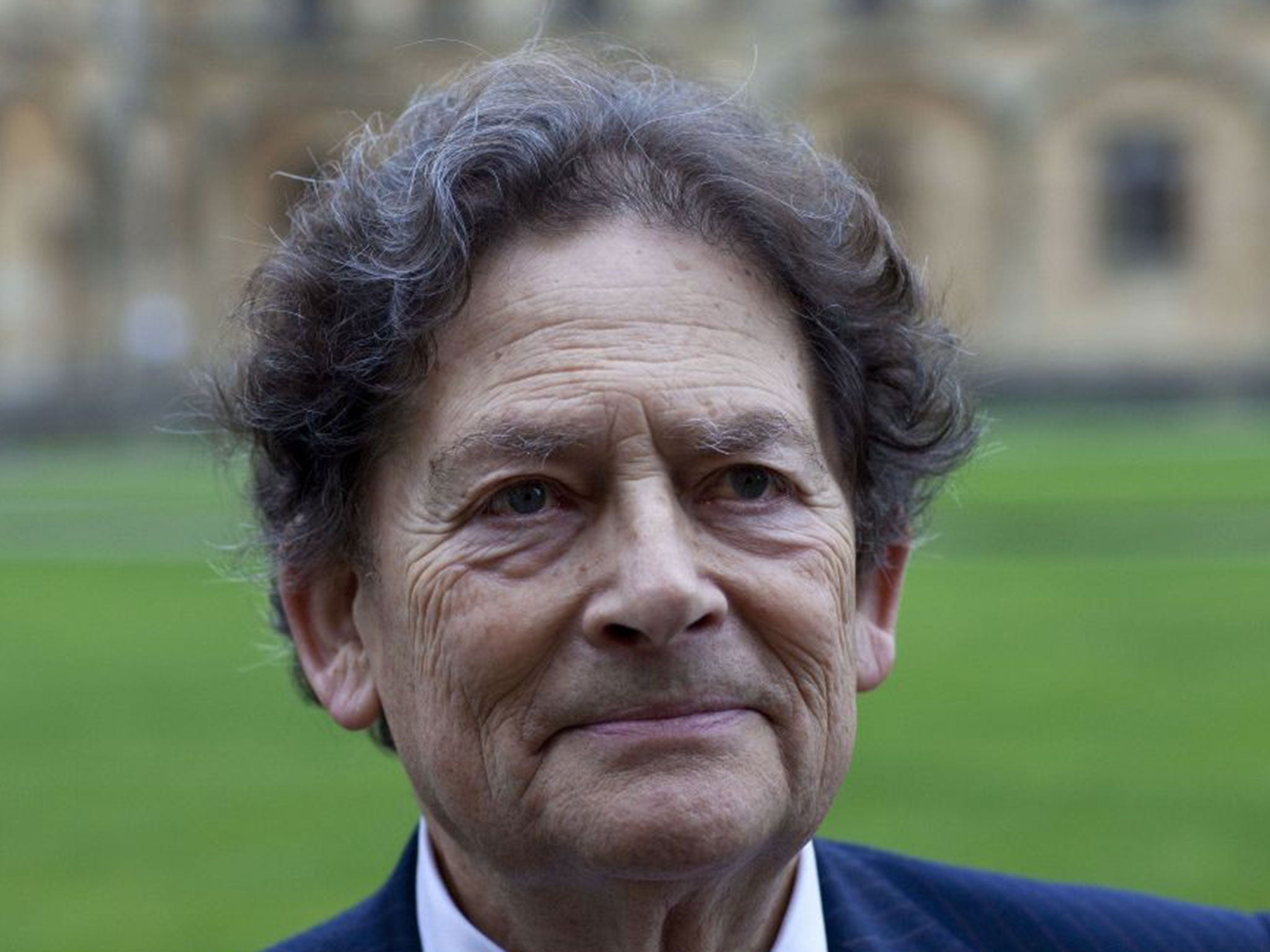 An educational charity set up by former Conservative chancellor Lord Lawson has breached rules on impartiality in its climate change coverage.
The Global Warming Policy Foundation (GWPF), whose financial backers are a closely guarded secret, blurred fact and comment and demonstrated a clear bias, the government's Charity Commission found. It did not detail the bias but Lord Lawson is a well-known climate sceptic.
He has previously called the UN Intergovernmental Panel on Climate Change – an authoritative gathering of scientists – "alarmist". He also labelled as "wrong-headed" the ground-breaking Kyoto Protocol of 1997, in which governments around the world pledged to cut carbon emissions.
The Commission said that "taken as a whole, it was difficult not to form the conclusion that the publications and postings on the charity's website promoted a particular position on global warming".
It continued: "The website could not be regarded as a comprehensive and structured educational resource sufficient to demonstrate public benefit. In areas of controversy, education requires balance and neutrality with sufficient weight given to competing arguments. The promotion of a particular view or position would not equate to education," the commission added.
The commission found that The GWPF had breached the rules of its charitable status. "The high media profile of the charity and concerns raised as to its political nature created a potential risk to the integrity of the sector. Although a charity may properly campaign in support of its objects… where the purpose is education then the requirements of balance and neutrality still need to be met," it said.
The foundation has agreed to establish a new non-charitable organisation to act as a lobbying body, which launched earlier this month. This will work alongside the existing charity, which will be left as a pure research body.
The commission's ruling came in response to a complaint in June last year by Bob Ward, head of policy at the London School of Economics' Grantham Institute.
Mr Ward said: "I am glad that the Charity Commission has recognised that Lord Lawson's Global Warming Policy Foundation has been carrying out a political campaign to promote the views of climate change sceptics rather than advancing education."
Lord Lawson has always refused to name any of the foundation's donors. However, they are known to include Michael Hintze, a billionaire Conservative party donor who founded the £5bn CQS hedge fund, Neil Record, the founding chairman of a currency management company Record and Lord Nigel Vinson, a wealthy industrialist.
At the time of Mr Ward's complaint, GWPF's director Dr Benny Peiser, said: "The GWPF has never participated in any campaigning and does not promote any particular line of opinion. In fact, the GWPF does not have an official or shared view about the science or politics of global warming – although we are aware of course that these issues are not settled."
However, Dr Peiser, a former senior lecturer in sports science at Liverpool John Moores University, appeared to welcome the commission's ruling. "We accepted that we had to split the website. We are very happy with this development. It allows us to do things we could not do before and has made us more effective. It allows us to become a campaigning organisation, which we never could be before".
In his complaint, Mr Ward gave a series of examples of what he said were misleading claims by Lord Lawson and his foundation.
In one of these, Lord Lawson claimed in the House of that "the Treasury has estimated that the carbon floor price [tax on major carbon dioxide emitters] alone will lead to an increase in electricity prices of between 60 and 70 per cent by 2030".
Mr Ward said the Treasury's website indicated at the time that the average household energy bill would be between 3 and 7 per cent lower in 2030.
Join our commenting forum
Join thought-provoking conversations, follow other Independent readers and see their replies