Lord Lawson's climate-change think tank risks being dismantled after complaint it persistently misled public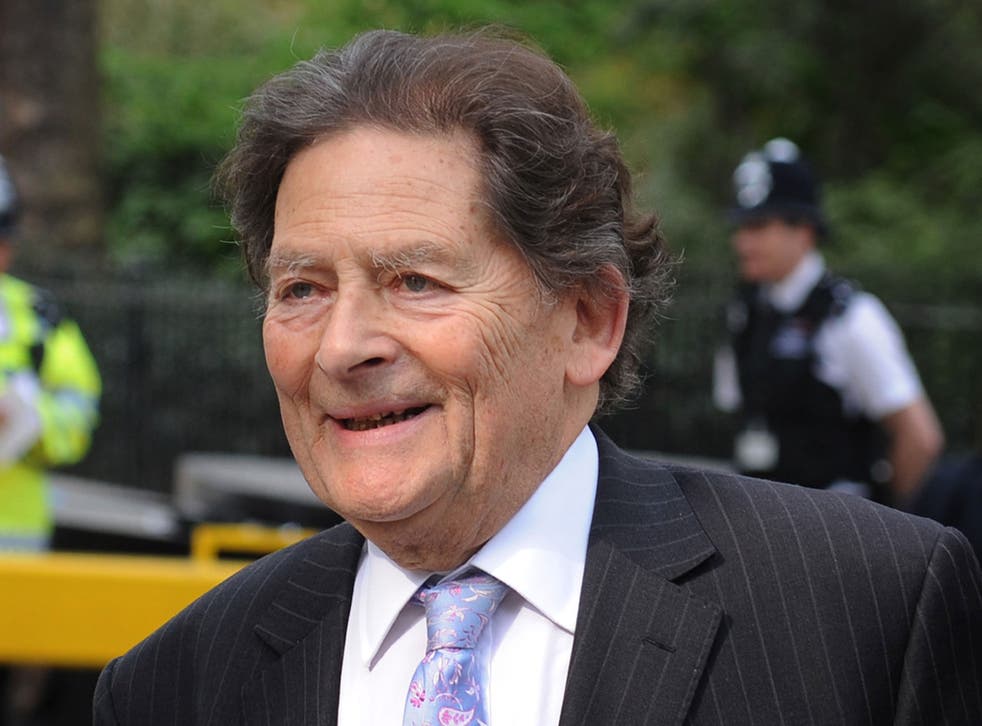 Lord Lawson's climate-change think tank faces being dismantled or even wound down after a formal complaint that it has persistently misled the public prompted the statutory regulator to probe into the group.
Since Lord Lawson launched the Global Warming Policy Foundation (GWPF) in November 2009 it has "persistently disseminated inaccurate and misleading information about climate change as part of its campaign against climate policies in the UK and overseas," the complaint alleges.
The use of factually inaccurate material without a legitimate basis in science is an abuse of the foundation's charitable status, which is all the more reprehensible because the public is more trusting of pronouncements made by charities, according to the complaint, filed by Bob Ward, head of policy at the Lord Stern's Grantham Institute and a former communications director at the Royal Society.
"The foundation arrogantly ignores any challenges to the accuracy of the information it spreads, and has not been held to account for misleading the public. As I have discovered on numerous occasions, when the foundation is notified of inaccuracies, it simply refuses to admit it is wrong or to apologise," said Mr Ward, who is a reviewer for the forthcoming International Governmental Panel on Climate Change report that will shape the action the world agrees to combat global warming.
Regulator the Charity Commission said it is "assessing the concerns to determine whether there is any regulatory action for the Commission to take". The commission cautioned that the assessment was at an early stage and wouldn't necessarily lead to a full investigation, or "statutory inquiry".
The commission is expected to seek a response from the foundation to Mr Ward's claims as part of its assessment. If it decides that the GWPF has breached the conditions of its charitable status it will be given an opportunity to demonstrate that it has changed. If this happens and the GWPF fails to convince the commission it has changed, it could launch a full-scale investigation, potentially leading it to remove trustees such as Lord Lawson, appoint alternatives, direct their actions and freeze the group's bank account.
Dr Benny Peiser, GWPF's director firmly rebutted Mr Ward's claims.
"The GWPF has never participated in any campaigning and does not promote any particular line of opinion. In fact, the GWPF does not have an official or shared view about the science or politics of global warming – although we are of course aware that these issues are not settled," said Dr Peiser, a former senior lecturer in sports science at Liverpool John Moores University.
"Our reports, which are peer reviewed, are subjecting climate change policies to dispassionate analysis based on hard evidence and economic rigour…..Corrections are published if and when errors are discovered," he added.
Mr Ward dismissed Dr Peiser's response as "simply not true. A quick Google search will clearly show they make political statements".
He points to a release the foundation put out shortly after the coalition was formed in May 2010 as being a prime example of political campaigning.
The release quotes Lord Lawson – a chancellor under Mrs Thatcher and father of celebrity chef Nigella – as saying: "At the very least, given the financial and economic state we're in, the new Government should phase out all energy subsidies of all kinds, and suspend unilateral targets until such time as all other major nations have signed up in the same course."
The release added that the case for greening Britain's electricity supply would only be possible if the whole world adopted the same policy.
Dr Peiser said: "For the UK, which accounts for less than 2 per cent of global carbon emissions, to go it alone is not merely suicidal but pointless".
The foundation, which gets tax breaks from being a charity, has refused to disclose its donors. Michael Hintze, a leading billionaire Conservative party donor who founded the £5bn CQS hedge fund, is the only known backer.
Mr Ward points out that, as a charity, the foundation is entitled to use "emotive or controversial material", but only as long as it is "factually accurate and has a legitimate evidence base".
'Inaccurate information': What Bob Ward alleges
1. Lawson claimed in the House of Lords that "the Treasury has estimated that the carbon floor price [tax on major carbon dioxide emitters] alone will lead to an increase in electricity prices of between 60 and 70 per cent by 2030, to the great detriment of the consumer, British industry and the British economy, which goodness-knows-is in a fragile condition as it is".
Ward says that the regulatory impact assessment for the carbon floor price, on the Treasury's website, indicated at the time that the average household annual electricity bill would be between 3 and 7 per cent lower in 2030 than the baseline scenario in which there is no carbon floor price.
2. In 2010, Nigel Lawson told Newsnight: "If you take their (the Intergovernmental Panel on Climate Change) worst estimate of the warming, their worst economic scenario, they still say that all the consequence will be, is that living standards in the developing world, in a hundred years' time, instead of being a little more than nine times as high as they are today, will only be a little more than eight times as high as they are today."
Ward says the IPCC report Lawson mentions contains no estimate of how per-capita income in developing countries would be affected by climate change. Furthermore, he points out that the report predicts per-capita income in these countries will actually rise by a factor of about 66 over the next century, rather than nine times. But Lord Lawson persists with the claim, including in his book An Appeal to Reason, Ward says.
3. In a debate with Professor Kevin Anderson of the Tyndall Centre for Climate Change Research, Lawson told Radio 4: "What is interesting is that in the second half of the 20th Century, when there were huge increases in carbon emissions, far from there being a greater increase in sea level, the official figures show that, if anything, there was a slightly smaller increase in sea level in the second half of the 20 Century than in the first".
Ward says the statement is contrary to the most up-to-date results of scientific research. A group of leading researchers on sea level rise clearly demonstrated in 2009 that there was a bigger rise in sea level after 1950 than before it.
Join our new commenting forum
Join thought-provoking conversations, follow other Independent readers and see their replies