Lunar eclipse and Supermoon: stunning pictures from around the world
It hasn't happened for over 30 years, and won't happen again until 2033 — but you can relive it with these stunning photos from around the world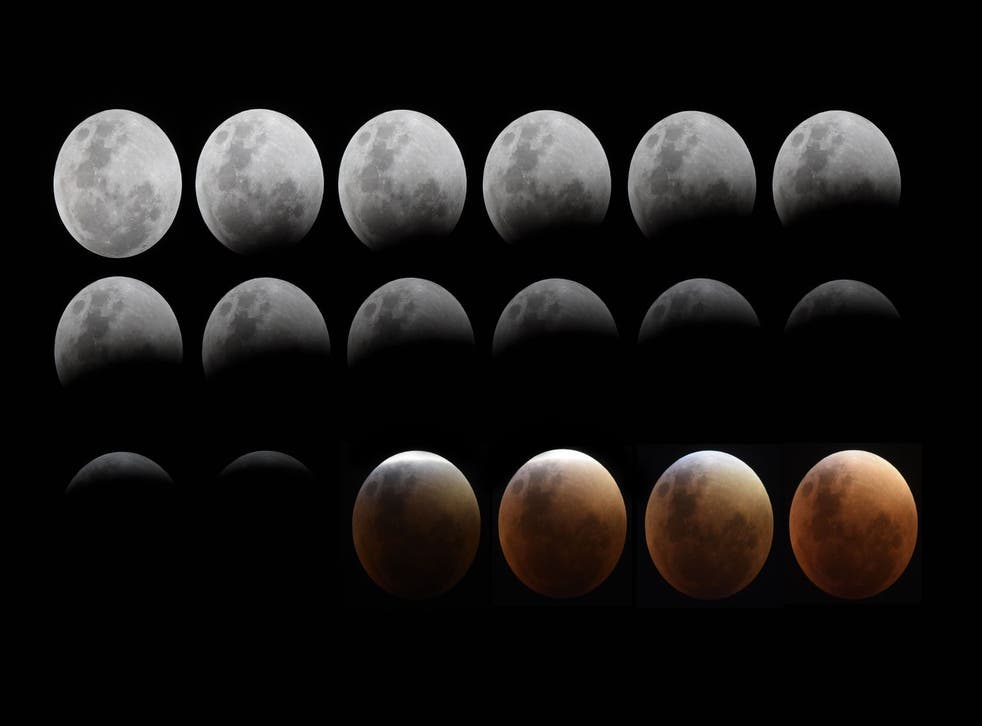 The Supermoon has coincided with a lunar eclipse, or blood moon, for the first time in decades. And while you won't get another chance to see it for another 18 years, photographers have captured stunning images.
This morning's moon was the brightest of the year, since the moon's strange orbit means that it's closer now than ever. But then it went dim again — when the Earth moved between it and the sun, turning it a huge, bright red.
The lunar eclipse and Supermoon were easier to capture than some similar astronomical events, since the moon was visible for more than an hour — unlike meteor showers and similar events, which can often last only seconds — and didn't require any special kit.
In pictures: Super Blood Moon

Show all 20
Join our new commenting forum
Join thought-provoking conversations, follow other Independent readers and see their replies