World's poorest people bearing costs of rainforest conservation that benefits entire world, scientists warn
'Instead of you and me having to fly less, and drive less, and people in cities around the world having to live their western lifestyles less – it's poor people in far away places having to change their livelihoods'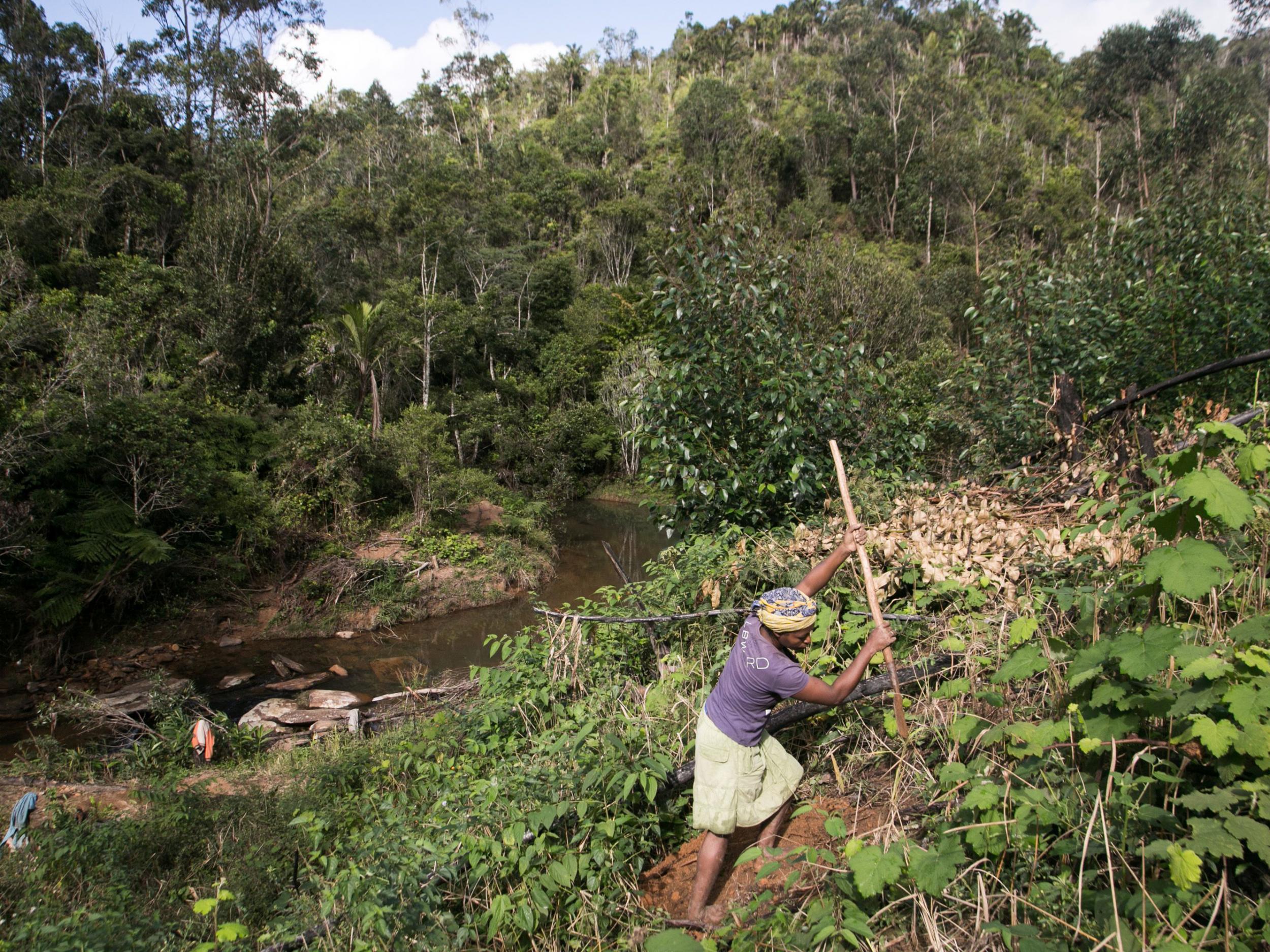 Richer nations are "freeloading" off some of the poorest communities in the world by forcing them to foot the bill for rainforest conservation, according to a new study.
In Madagascar, an island known for its stunning biodiversity and lush tropical forests, farming communities are abandoning their way of life to satisfy the demands of international climate change prevention programmes.
Crucially, despite clear commitments by the likes of the World Bank to compensate those harmed by these programmes, such compensation is not taking place.
To investigate this phenomenon, a team of Malagasy and British scientists examined the impact of one of the UN's Redd+ projects in the eastern part of the island.
Colombian reserve becomes world's largest rainforest national park
Show all 12
Redd+ has the goal of cutting greenhouse gas emissions by preventing deforestation, but the researchers found that if not properly implemented the scheme can have devastating consequences.
"The whole world needs to slow carbon emissions in the interest of mitigating climate change, and there has been a lot of interest in doing that through slowing deforestation in the tropics," Professor Julia Jones, one of the team leaders based at Bangor University, told The Independent.
It is in Madagascar's interests to protect its forests, not only due to its abundance of wildlife but also economic benefits such as tourism.
However, the popularity of anti-deforestation measures is partly due to the relative ease with which international politicians can push such measures through.
"That's because of course instead of you and me having to fly less, and drive less, and people in cities around the world having to live their western lifestyles less – it's poor people in far away places having to change their livelihoods."
Madagascar ranks among the poorest countries in the world, with high levels of malnutrition and poor infrastructure, and many people there rely on clearing areas of forest to farm.
"Those who clear land for agriculture are often those that are most food insecure," said Dr Sarobidy Rakotonarivo, a Malagasy researcher based at the University of Stirling who co-authored the paper.
In their study, published in the journal PeerJ, the scientists focused specifically on the Ankeniheny Zahamena Corridor conservation project, which covers an area of high biodiversity including the indri – the world's largest lemur.
In total throughout their study area, the researchers estimated that 27,000 people have been harmed by the initiative, with traditional forms of agriculture halted and insufficient compensation given to the local people. Many farmers received no compensation at all.
Madagascar drought: El Nino leaves 80 percent of people hungry
Professor Jones said this is a pattern that is repeated in many marginalised communities around the world.
"Beyond the economic costs of not being able to grow food to feed their family, local people suffer from conservation enforcement," said Dr Rakotonarivo.
"I have heard firsthand reports of people being arrested and held in deplorable conditions for cultivating on forest fallow which they consider ancestral land. In a country where jail conditions are inhumane, this shows how desperate people are."
However, Professor Jones said while it is easy to lay the blame on the Malagasy government, the real problem is that the rich world is "essentially freeloading on extremely poor forest residents".
"Britain has made quite a large commitment through the green climate fund to fund these kind of Redd+ activities," she said.
"But as a global community we are nowhere near paying enough for these issues so ultimately it's about having a carbon tax or something that would raise the price of carbon and means there was more money on the table."
Join our commenting forum
Join thought-provoking conversations, follow other Independent readers and see their replies