Manatees descend on Florida springs in record numbers
A rush in tides prompted a dramatic surge in numbers
Roisin O'Connor
Tuesday 03 February 2015 23:34 Comments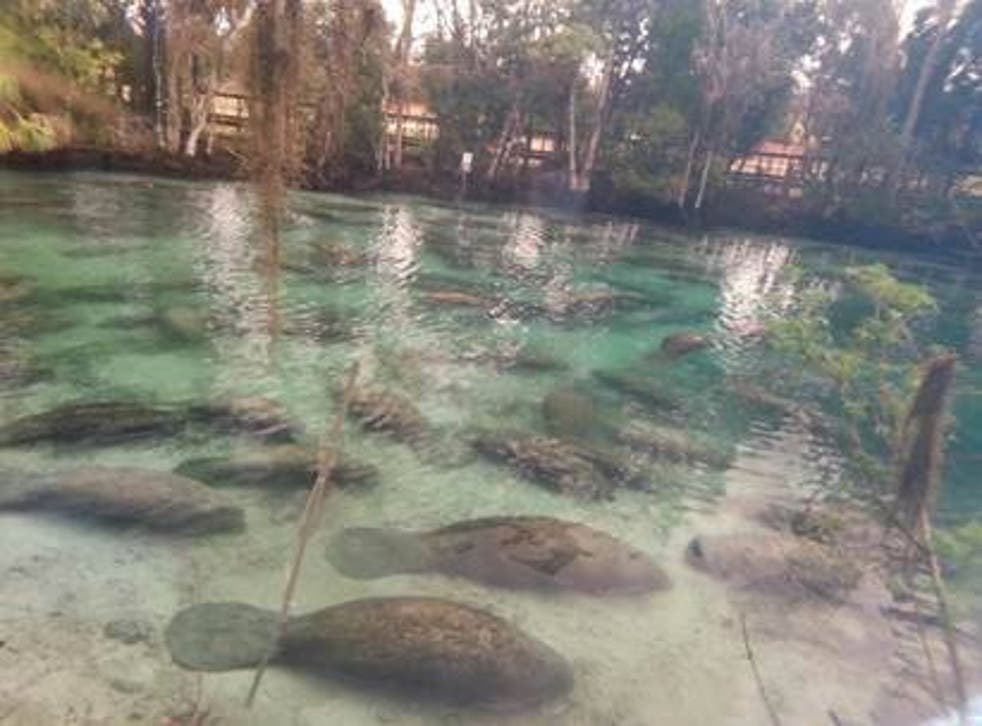 A spring in Florida was forced to close a one acre plot of water to swimmers and kayakers this week, after more than 300 manatees moved into the area.
Three Sisters Springs in Citrus County usually has an average of 65 manatees gathered at once during the cold weather, but a rush in tides at noon prompted a dramatic surge in numbers.
"We have a record number this year," Ruettiman told USA Today. "We have 150 more manatees here than have ever been recorded in the past."
Officials said the springs reopened to the public on 3 February but would be closed again as manatees returned to the interior of the springs with the rising tide.
According to the Southwest Florida Water Management District, officials will monitor the pools to see whether the waterway can be opened again soon.
Register for free to continue reading
Registration is a free and easy way to support our truly independent journalism
By registering, you will also enjoy limited access to Premium articles, exclusive newsletters, commenting, and virtual events with our leading journalists
Already have an account? sign in
Join our new commenting forum
Join thought-provoking conversations, follow other Independent readers and see their replies