March temperature smashes 100-year global record
It is the 11th time in a row the global temperature has smashed the record set by the previous month
Caroline Mortimer
Friday 15 April 2016 23:49 Comments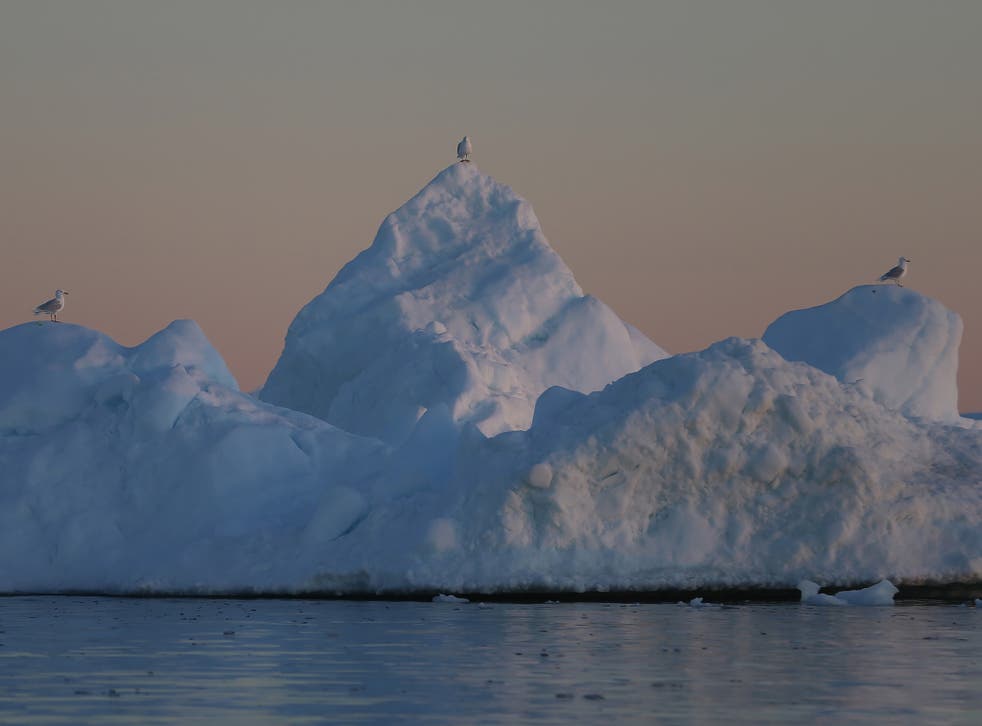 March was the hottest month on record based on global average temperature, according to Nasa statistics.
Data from the US space agency shows that the average global temperature was 1.28C above the 20th Century average.
It is the 11th time in a row the global temperature has smashed the record set by the previous month.
It comes after statistics released by Nasa earlier this year showed that 2015 was also the hottest year on record.
While some of the temperature rise has been put down to the El Nino effect - a weather phenomenon which leads to areas of high and low pressure which cause high temperatures and heavy rainfall - many scientists believe it is yet more evidence of the effect climate change is having on the environment.
It comes after scientists reported that Greenland's ice sheet has melted three months earlier than usual due to climate change.
On Monday and Tuesday, about 12 per cent of the ice sheet surface area — 656,000 square miles, or 1.7 million square kilometres — showed signs of melting ice, according to Peter Langen, a climate scientist at the Danish Meteorological Institute.
That smashed the record for early melting by more than three weeks. Such a melt is normal for late May, not mid-April, Dr Langen said.
Before now, the earliest Greenland had more than 10 percent surface area melting was on May 5, back in 1990. Even in 2012, when 97 percent of Greenland experienced melt, it didn't have such an early and extensive melt.
Climate change protests around the world

Show all 25
Although the melting was a natural part of the weather cycle, Dr Langen said it demonstrated that climate change was making the phenomenon more extreme.
He said: "It's nothing for July, it's huge for April.
"Something like this wipes out all kinds of records, you can't help but go, 'This could be a sign of things we're going to see more often in the future."'
Nasa ice scientist Walt Meler said: "Things are getting more extreme and they're getting more common".
Additional reporting by AP
Register for free to continue reading
Registration is a free and easy way to support our truly independent journalism
By registering, you will also enjoy limited access to Premium articles, exclusive newsletters, commenting, and virtual events with our leading journalists
Already have an account? sign in
Join our new commenting forum
Join thought-provoking conversations, follow other Independent readers and see their replies