Two clean energy firms go bust within hours 'because of Tory U-turn on energy policy'
Mark Group and Climate Energy, two of the UK's leading renewable energy companies, went into administration within hours of each other.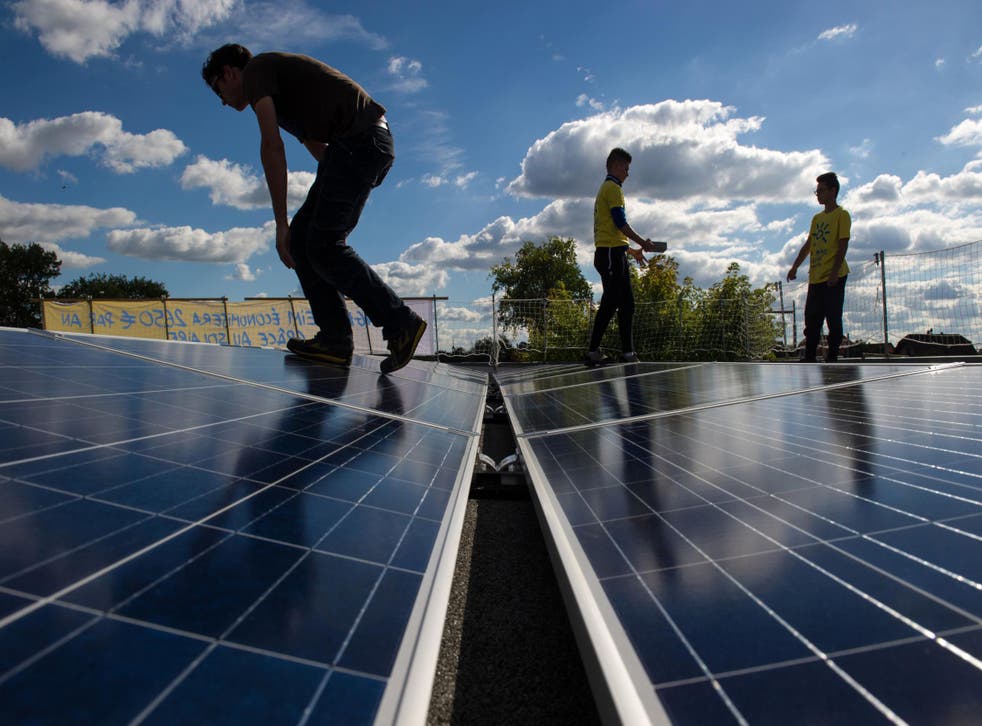 Two of the UK's leading clean energy companies have gone into administration on the same day, blaming the Government's U-turn on energy policy.
Nearly 1,000 staff were laid off in Leicester yesterday as home insulation and solar panel provider, Mark Group, fell into administration.
Within hours Climate Energy, which describes itself as "the UK's largest provider of energy efficiency solutions" had also closed down, announcing the news on their website.
Mark Group blamed the closure on the goverment's recent turnaround on energy policy including the removal of subsidies to renewables.
Bill Rumble, Mark Group's chief commercial officer, told the Leicester Mercury: "Recent changes to Government policy on energy efficiency put a lot of pressure on the business."
And a statement from Mark Group said: "This decision has not been taken lightly but the ongoing losses of the business meant it was our only option.
"The turnaround plan, which was already underway, focused on solar panels but the Government's recent policy announcements mean this is no longer viable."
SunEdison , a worldwide clean tech giant, sold the Mark Group just months after acquiring it, according to Greenpeace.
The company told Greenpeace that it blamed the UK government's "draconian policy proposals" which would "essentially eliminate the solar PV market in the UK".
The Mark Group closure, following the pulling of outside investment, came on the same day that David Cameron said the UK received more foreign investment than any other country in the world except the US and China.
The news also came hot on the heels of new data, showing that onshore wind is now the cheapest form of energy in the UK.
Speaking about the developments, Greenpeace UK chief scientist Dr Doug Parr said: "Evidence is growing that the Chancellor's policies are putting people out of jobs, damaging investment, and harming one of the country's most promising industries.
"This should be a wake-up call for David Cameron, who faces international embarrassment ahead of crucial climate talks.
"As prime minister, he has a duty to leave internal party politics aside and rein back a rogue Chancellor who's putting investment, jobs, and growth at risk."
A spokesman for the Department for Energy and Climate Change: "All job losses are regrettable and we sympathise with those affected, but commercial decisions are a matter for the company concerned. Our priority is to keep bills as low as possible for hardworking families and businesses, and to build a long-term energy efficiency system that gives consumers value for money. We are protecting existing investment and bill payers, while reducing our emissions in the most cost-effective way."
Join our new commenting forum
Join thought-provoking conversations, follow other Independent readers and see their replies